2014 Motionsoft Technology Summit

Tuesday, September 16, 2014 at 3:00 PM

-

Wednesday, September 17, 2014 at 5:00 PM (EDT)
Registration Information
This event is invite-only
You need an invitation to register for this event. Contact the
host
to find out more.
Event Details
Motionsoft Technology Summit
Motionsoft would like to invite you to spend a day with your peers discussing the common technology issues we all face in the health and fitness industry. We will be joined by a number of industry leaders who will share insights and lead the discussions. 
The all-day event is scheduled for Wednesday, September 17th 2014 in New York City. There will be a reception and dinner the night before.
Motionsoft will provide lodging and meals for all attendees.  
We look forward to seeing you,
Al Noshirvani, CEO
---
September 16th, 2014
3:00 PM to 6:00 PM - Arrival & Check-in - Marriott Marquis - 1535 Broadway New York, NY
7:00 PM to 7:45 PM - Cocktail Reception 
8:00 PM to 10:00 PM - Dinner - The View Restaurant @ the Marriott Marquis
---
September 17th, 2014
7:30AM to 8:30 AM - Breakfast
---
8:30 AM to 9:15 AM - Motionsoft Welcome
Motionsoft VP of Product Management, Frank Anderson will discuss our latest release and the MoSo Product Roadmap for 2015 and beyond.
---
9:15 AM to 10:45 AM - "Leveraging technology to Maximize Club Value" - Panel Presentation
The club industry has seen a fair share of investment by outside venture and private equity groups. Here about some of challenges and the role information systems play in these transactions.
Moderator by Peter Moore – Managing Partner – Integrity Square
Panel:
Mike Morris – Operating Partner – North Castle Partners
Brent Leffel – President – New Evolution Ventures (NeV)
---
10:45 AM to 11:00 AM - NetGen-Connect - Sponsor Presentation
Unleash the Power of Promotional Digital Marketing – NetGen Connect is a powerful marketing automation system designed to drive promotional campaigns that accelerate customer acquisition and enhance retention
Brian Mitchell – CEO – NetGen Connect
---
11:00 AM to 12:30 PM - "The Convergence of Equipment and Data" - Panel Presentation
Representatives from major fitness equipment companies discuss their latest innovations and discuss how member information, connectivity and data are playing a bigger role in their product roadmaps 
Moderated by Art Curtis – President & CEO – Art Curtis Consulting
Panel:
Bryan Arp – CEO – Netpulse
Fabrizio Giudici – Global Director, Network Services - Technogym
Andrew Kolman – Director of Product Management – Matrix Fitness 
---
12:30 PM to 1:30 PM - "Member Retention Factors & Tools" – Educational Session
Dr. Paul Bedford presents the latest results of his work on member retention. Joining him will be Motionsoft COO George Pappas to discuss tools and approaches to address this endless challenge of our industry

---
 1:30 PM to 3:00 PM - "Understanding the Complex World of Payments" - Panel Presentation
Payments executives from the most well-known processing partners in North America discuss tips and provide advice on maximizing draft and processing performance while minimizing business risk
Moderated by Keith Trawick – CEO – Intrannuity
Panel:
Tim Horton –VP Cyber Security Solutions - FirstData
David Tepoorten – VP Specialty Markets Group – North American Bancard
---
3:00 PM to 4:30 PM - Keynote Presentation
A very special guest will discuss the latest technology trends that as fitness executives we all should be thinking about
---
4:30 PM to 5:00 PM - Wrap up
---
Hotel & Location Details: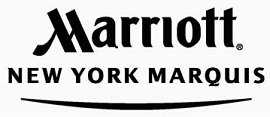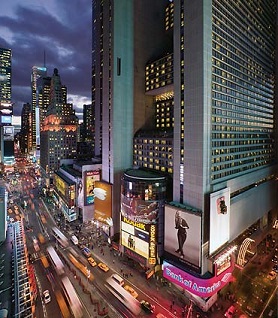 Marriott Marquis Hotel, Times Square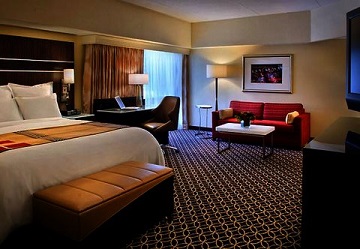 Room Interior, Marriott Marquis Hotel
1535 Broadway, New York, NY 10036
---
FAQ
Will Motionsoft provide hotel accommodations?

Will Motionsoft provide meals?

Can I bring a coworker to the event?

Motionsoft asks that one representative from each company attend the event unless other arrangements are made prior to the event. Motionsoft welcomes diverse perspectives on complex technological issues, and encourages the most experienced decision-makers at your company to attend.

What airport should I fly to?

The John F. Kennedy (JFK) and La Guardia (LGA) airports are most conveniently located. In addition, you might also wish to travel to Penn Station or Newark Liberty Airport (EWR).

Will Motionsoft provide transportation from the airport or Penn Station?

If necessary, Motionsoft can help you arrange transportation from the airport to the hotel. Otherwise, we ask that each attendee arrange his or her own transportation since guests will be arriving at different times. 

Where should I park if I am driving to the hotel?

The hotel offers valet parking for $60/day, but there is also a conveniently-located parking garage at 267 West 47th Street that charges $45/day. 
For any other questions, please feel free to email Jennifer Field at jfield@motionsoft.net
*Motionsoft updates this page periodically*
When
Tuesday, September 16, 2014 at 3:00 PM

-

Wednesday, September 17, 2014 at 5:00 PM (EDT)
Add to my calendar
Organizer
Motionsoft, Inc.
Founded in 2004, Motionsoft is the leader in software and solutions for consumer-based businesses, including gyms and fitness clubs, corporate fitness facilities and, hospital and universities.  Motionsoft's comprehensive software solutions are used by more than 2,500 innovative businesses that require technology-driven member, facility and payment processing.  Motionsoft's software suite includes MoSo™, an enterprise software solution designed for large fitness operators and MoSoClub™, a club management software solution for small and mid-sized businesses.  Our integrated gateway for payment processing, MoSoPay™, processes $2.5 billion annually while supporting over 5 million gym memberships in the U.S. and Canada.  Motionsoft Full Service™ is the fitness industry's most powerful member services and accounts receivable solution that helps clubs keep their past due members active while getting member accounts current.  Motionsoft is also the host of the annual Motionsoft Technology Summit.  You can learn more about Motionsoft by visiting http://www.motionsoft.net.
2014 Motionsoft Technology Summit