2014 Minority Enterprise Development (MED) Week - Oct. 2nd, 7th & 9th - hosted by BDI

Multiple Dates
Event Details

Business Diversity Institute (BDI) has been supporting the development of small minority-owned and women-owned businesses in our community for decades through Minority Enterprise Development Week (MED Week) – several days of valuable trainings, business development opportunities and recognizing the accomplishments of small businesses in our region.
Build valuable relationships, learn and celebrate with us! 


Kick-off Reception  |  Thursday, October 2, 2014
Time: 5:30pm - 8:00pm

This Reception is our kick-off event celebrating the 2014 Minority Enterprise Development Week festivities. It will feature music, food, entertainment and provide entreprenuers and various public, private and community professionals the opportunity to joyfully network and socialize. The 2014 MED Week nominees and award winners will be unveiled as the evening progresses.
Access to the Reception is included in all Sponsorship Packages and Table purchases.

Training Workshops  |  Tuesday, October 7, 2014
Time: 8:30am - 1:00pm
Tuesday is filled with super workshops for both small business owners and diversity practitioners to help hone their skills and keep learning top-of-mind. Workshops topics, descriptions and speakers, visit 2014 MED Week SCHEDULE at a Glance.

Workshops & Celebration Luncheon  |  Thursday, October 9, 2014
Registration: 8:30am  |  Workshops: 9:00am - 11:30am
Celebration Luncheon: 11:30am - 1:00pm

The Minority Enterprise Development (MED) Week workshops are specifically designed to provide high-value and cutting edge information to small businesses, public sector and private industry diversity practitioners. A hot and hearty breakfast is included during these workshops. Workshops topics, descriptions and speakers, visit 2014 MED Week SCHEDULE at a Glance. Please Note: These workshops are included with each individual luncheon ticket as well as all table purchases and sponsor packages.

The MED Week Celebration Luncheon recognizes the Award Winners from the Oregon and Washington areas and features:
Emcee  |  Michael Holton, Former Trail Blazer and Trail Blazers In-studio Analyst
Keynote Speaker  |  D'Wayne Edwards, Founder of PENSOLE Footwear Design Academy, Portland, Oregon
Guest Speaker  |  Walidah Imarisha, Author and Portland State University Professor

Workshop Speakers  |  Visit 2014 MED Week SCHEDULE at a Glance
All three MED Week Events will be held at the Sentinel Hotel.


Sponsorship packages available include access to workshops and luncheon as well as a limited number of business card spaces; please contact chair@bdiweb.org for sponsor details.
JOIN OUR EVENT SPONSORS & SUPPORT 2014 MED Week!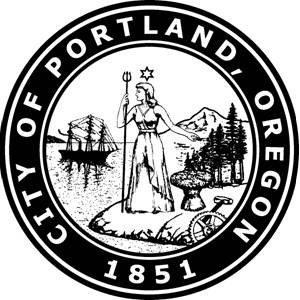 Where

Sentinel Hotel (formerly The Governor Hotel)
614 SW 11th Ave
Portland, OR 97205


Multiple Dates
Add to my calendar
Organizer
Business Diversity Institute
Business Diversity Institute (BDI) is non-profit 501(c)(3) organization, dedicated to providing state of the art training opportunities to Disadvantaged, Minority-owned and Women-owned certified small businesses in Oregon and SW Washington.
To learn more about BDI, go to www.bdiweb.org

2014 Minority Enterprise Development (MED) Week - Oct. 2nd, 7th & 9th - hosted by BDI