2014 Literate Nation Virtual Boot Camp

Saturday, October 18, 2014 at 12:00 PM

-

Sunday, October 19, 2014 at 3:30 PM (EDT)
Event Details

Attention educators, parents, and
literacy advocates around the nation!
Be a part of the solution to some of the greatest literacy challenges our nation is facing by joining the "Literate Nation" Virtual Boot Camp held via Webcast the weekend of October 18th-19th, 2014.
"Literate Nation" Boot Camps are about impacting change to enable all of our children to learn how to read. This day-and-a-half event will give you the resources to create literacy change in your community, as well as support participants in building a strategic plan that will become the working document to guide your educational reform efforts. Concrete strategies will also be shared on how to effectively present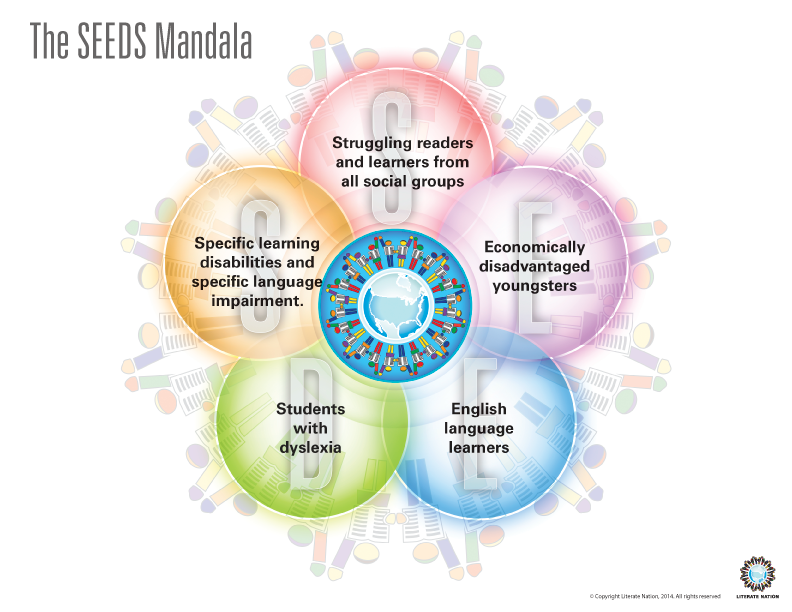 proposals to legislature ensuring that all students, including our SEEDS Students (Struggling readers, Economically disadvantaged youngsters, English language learners, students with Dyslexia, Specific learning disabilities), will be given the chance to attain the literacy skills necessary for academic achievement and success in the career of their choice.
We need advocates collaborating to impact legislation, state agencies, departments of education, as well as state and local school boards.  This forum is for organizations and individuals coming together to create a synergy that will propel our work and fully implement what is needed for all kids to be literate, career and college ready.
So what is a Virtual Boot Camp?
It is an opportunity for you and members of your community to participate via live Webcast in the "Literate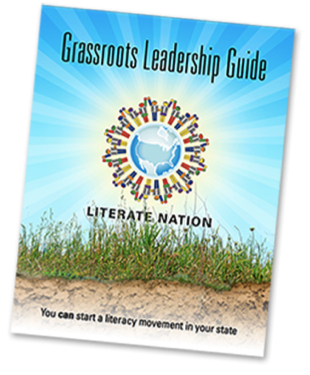 Nation" Boot Camp, which will be held in Denver, Colorado the weekend of October 18th-19th. The content of this program will provide the knowledge and resources necessary for you to build an effective and viable plan to create change in the literacy sphere in your very own community around your state.  If you are currently working to create educational change and are already working on legislative efforts, the "Literate Nation" Virtual Boot Camp will support the successful implementation of that work and contribute to positive outcomes.
This Virtual Boot Camp will offer a combination of live feed video interaction via Fuze™ Webcast Services, which will be followed by ongoing informational support.
What can I expect?
Each informational session will be transmitted to you via live web-cast from Denver, CO on the weekend of October 18th-19th. (Details will follow once you register.)
Subject matter specialists will provide content packed sessions with information to include:
¨      targeting the goals and objectives that will create change in your community whether initiating a plan or implementing recent legislation
¨     tools to discover what will produce results in your state or community
¨      information on how recognize access points for change
¨      guidance on how to understand the financial realities or what gets funding vs. what will be an unfunded mandate
¨      direction on strategic planning
¨      workable steps from legislation to implementation
¨      strategies on building and growing your team
¨      the opportunity for collaborative partnership
¨      and more...
You will have the opportunity to interact with people from around the country.
You can work with others in your community or state and build your team for success.
You will have time for discussion and reporting to the group-at-large.
You will have tools to build a plan for moving forward to meet the goals and objectives that will produce the best results for students in your community.
How can I participate?
If you are currently a leader in your community in these efforts, invite your group and others to come together for this event. You can do this simply by emailing us at

info@literatenation.org

and let us know that you want to be a community leader so that when individuals register we can direct them to you for meeting details. Please note that all participants will need to register individually to receive updates and login information.
Find a central meeting place like a library, public rooms, schools, your family room—Any place with good wireless Internet connectivity.
Bring together other people interested in making an impact in successful reading outcomes for struggling students.
Include local advocates, teachers, parents, legislators and school board members to join your group...
Schedule: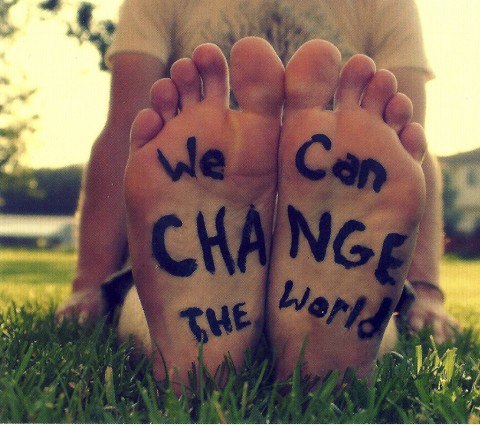 | | |
| --- | --- |
| Saturday | Sunday |
| Noon - 8:30 EDT |  Noon - 5:00 EST |
| 11:00 - 7:30 CDT |  11:00- 4:00 CDT |
| 10:00 - 6:30 MDT |  10:00 - 3:00 MDT |
| 9:00 - 5:30 MST & PDT |  9:00 - 2:00 MST & PDT |
| 8:00 - 4:40 AKDT |  8:00 - 1:00 ADKT |
| 7:00 - 3:30 HST |  7:00 - Noon HST |
Note: Updates and details will be forwarded with the registration.
Cost: There is no cost for the "Literate Nation" Virtual Boot Camp.
Please join us! This is our opportunity to learn how we can bring effective reading instruction to every child, in every classroom across the nation. We truly can be successful if we work together.
Register Now to be a part of an exciting and groundbreaking and event!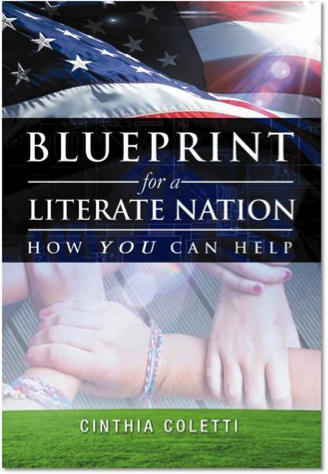 When & Where

Live-Cast to Your City, Your State, Your Community, Your House via the Internet

Everywhere, USA


Saturday, October 18, 2014 at 12:00 PM

-

Sunday, October 19, 2014 at 3:30 PM (EDT)
Add to my calendar