2014-Jun: London Chapter Meeting

Monday, June 30, 2014 from 6:00 PM to 8:00 PM (BST)
Event Details
The Operational Excellence Society is happy to announce the next meeting of the London Chapter on Monday, June 30th, 2014. Please feel free to share this opportunity to your professional network, refer a colleague or, better yet, Bring a Friend!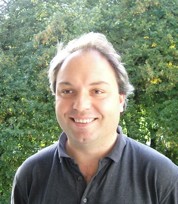 Guest speaker, Dennis Vergne, Managing Partner at RedQuadrant
Dennis Vergne is a founding partner at RedQuadrant. Based on his experience, research, programme design and delivery, he is a recognised organisational change expert.
Dennis has a passion for enabling transformational change that sticks, turning ideas into effective practice and behaviours. He holds an MSc in this field (Oxford – distinction) and belongs to an international network of reflective change practitioners – www.thechangeleaders.com.
Although he is originally from Holland, since 2004 most of his work has been within the British public sector. Before this, he co-led a brave but failing effort to revolutionise childcare in Europe – by a setting up a company that would use and could afford the best children's early years' development and education practices.
His experience also includes (before 2002) strategy and change work for a rather diverse variety of clients such as Belgium Government, Norsk Hydro, Motorola, Novartis and Lloyds TSB.
 
PRESENTATION: VeCIT™ - A Practical Model for Promoting Change
Dennis will present his framework, referred to as VeCIT™, which he developed during his MSc.
Most authorities aim to implement change by using programmatic (command and control) approaches instead of more transformational ones. There is, however, little evidence to suggest that this approach to organisational change will meet the ultimate objective of creating sustainable change with clear customer benefits and savings. Dennis undertook research that considered the efficacy and success rates of the various types of change actions adopted in ten large change initiatives by different UK local authorities. By exploring the factors which contribute to sustainable change outcomes, he developed a new comprehensive framework of change actions (interventions).
This framework, referred to as VeCIT ™, provided a context with which to categorise the interventions undertaken in the ten change initiatives considered. After data collection, the intervention types were grouped. The highest level distinction was between transformational change and programmatic change. Based on these findings, the research presents a practical model for promoting change that delivers real savings and customer benefits.
Meetings of the Operational Excellence Society are open to the public. We typically meet the last Monday of every month, set an agenda, and get great speakers to kick off the debate. Please contact David Boyman (boymandr@xonitek.com) or telephone 079 1937 1927 for more information.
When & Where

University of West London
Boston Manor Road
Brentford
United Kingdom


Monday, June 30, 2014 from 6:00 PM to 8:00 PM (BST)
Add to my calendar
Organizer
Operational Excellence Society
The Operational Excellence Society is a "grass-roots" organization committed to those Change Agents dedicated to the continuous and deliberate improvement of company performance AND the circumstances of those who work there – to pursue "Operational Excellence by Design" and not by coincidence.
It's a place where people can take the conversation from cyberspace and make it face-to-face, to exchange ideas and best practices, and offer and receive mentorship.  Whether you are in industry, a practitioner, in academia, a consultant, or an individual who is interested in the subject matter – all are welcome to join and participate.
2014-Jun: London Chapter Meeting