2014 Greater Ozarks Environmental Summit

Thursday, April 17, 2014 from 7:30 AM to 5:00 PM (CDT)
Event Details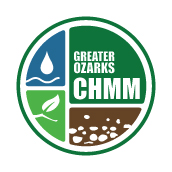 ---
 Environmental Summit  ● April 17 
Choose Environmental Excellence Awards Luncheon ● April 17
~Pre-Summit Events~
CHMM Prep Course  ●      April 14-16
8 Hour RCRA     ●      April 15
8 Hour Hazwoper Refresher  ●      April 16
---
A block of rooms has been set with the Ramada Oasis from the 14th through the 18th.  Follow this link and receive a discounted rate of $81 per night, available until March 27, 2014!! Reservations
Join us on April 16th at 7pm for an informal meet and greet in the Fire and Ice Restaurant at the Oasis.
---
April 17th 2014 Greater Ozarks Environmental Summit
Spronsored by: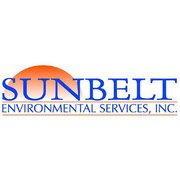 And Featuring Keynote Address -
Mr. Richard Cartwright PE, CHMM*, CPIM*
"101 Places a Hazardous Materials Manager Must Visit Before They Die!"
Mr. Cartwright is Senior Vice President of MEC
X
, Past President of the AHMP, IHMM "Fellow", and author of "Hazardous Materials Management 365 Days a Year" and the "CHMM Career Planning & Survival Guide." Read Mr. Cartwright's full biography here.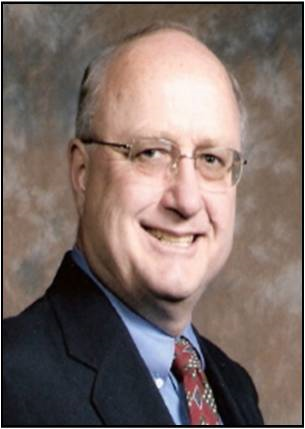 ---
REGISTRATION INFORMATION  
Keeping with tradition our breakout sessions are geared to both the new and the experienced environmental professional.  Topics from environmental regulation compliance to in-situ remediation technologies; we have it covered.  The conference agenda is available for view at www.gochmm.com
General Admission tickets include: breakfast, admission to the CEE Awards Luncheon, refreshments, and entrance to all presentations.
Exhibitor Admission includes: breakfast, lunch, refreshments, and entrance to all presentations for two people.  Also included are two chairs, 8-ft table, tablecloth & skirt.
Student admission and Non-Profit Organization exhibitor space discounts available. Contact GOCHMM for details.
---
 14th Annual Choose Environmental Excellence Awards Luncheon
The 2014 Choose Environmental Excellence (CEE) Awards Luncheon will be hosted during the Greater Ozarks Environmental Summit.  Summit registration/attendance includes admission to the CEE luncheon event; those wishing to attend the CEE event ONLY will need to purchase the specific luncheon ticket. 
---
 2014 CHMM Prep Course
(April 14-16, 2014) 
 *  Includes free admission to the Environmental Summit!
The 2014 Greater Ozarks Environmental Summit CHMM workshop include a 500 page professionally published Workbook, BCSP approved scientific calculator, pencils, notepad, highlighter, and SPANs exclusive EXAM PREP Software CD. The SPAN Exam Prep Software CD includes over 800 targeted questions with multiple enhanced learning, exam simulation, and performance tracking capabilities is provided as part of the workshop ($275 value!). Over the past 25 years the Certified Hazardous Materials Manager (CHMM) certification has gained in popularity and viewed with distinction as a credible credential like the Certified Industrial Hygienist (CIH) or a Certified Safety Professional (CSP). Additionally, the demand for increased practitioners for hazardous material management related duties have increased tremendously. This has made the CHMM a unique "stand-alone" certification that provides increased status for Environmental, Health and Safety Practitioners. The CHMM certification has maintained a high degree of credibility because of the affiliation with the IHMM and BCSP. The exam consists of 160 questions and you have 3 hours to take the exam. The CHMM is sponsored by the Institute of Hazardous Materials Management (IHMM).
 About SPAN International Training LLC
SPAN International Training LLC, formerly known as Las Vegas/SRS Safety Workshops, is the leading provider of professional development programs for safety, health and environmental (SH&E) professionals seeking to achieve important career goals. SPAN helps EHS practitioners build critical skills, knowledge and networking for safety management excellence. As a leader in the SH&E profession since 1990, SPAN offers world-class Certification Preparation Workshops and materials, designed for professionals to gain critical knowledge, resources and skills to pass professional credentialing examinations the first time. With over 100 years of combined experience, SPAN safety workshop instructors and consultants deliver academic integrity and real-world experience to the client.
This class does not include your application, fees, acceptance or test for the CHMM credential. 
For information on credentialling please contact:
---
8 Hour RCRA & Hazwoper Refresher Courses
(April 15 & 16, 2014)
After much request, in addition to our Hazwoper refresher training, this year  we have added a stand alone 8 hour RCRA refresher training on April 15, 2014.  The 8 hour Hazwoper course will be held on April 16, 2014.  Costs for each course is $99 per person.  The course will refresh the attendee's knowledge and understanding of the requirements for hazardous waste operations and emergency response (HAZWOPER), as required by 29 CFR 1910.120; and to help satisfy the annual HAZWOPER training required for re-certification.  Attendee's will receive a course manual with all course materials and certificate of completion.
About Missouri Haz-Mat Consultants, LLC.
Missouri Haz-Mat Consultants, LLC., is a Missouri based limited liability company that was started in 2011 who's managing member, Dennis Clinton, possesses nearly 17 years of training experience.  Dennis has trained members of the fire services, military, and private sector busniess employees in the areas of Hazaroud Materials, Incident Command, and EMS First Responder.  Dennis has also helped in the design of hazardous materials response curriculum at the local and state level.
*This registration does not include admission to the 2013 Environmental Summit.
---
Exhibitors
While at the Summit visit with representatives from the following sponsors and vendors: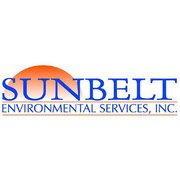 The vendors list will be updated as they register:
Illini Environmental          Waste Corporation of America          GeoEngineers          Midwest Environmental Consultants      
City of Springfield Environmental Services
ESC Lab Sciences          Missouri Department of Natural Resources          Pace Analytical
When & Where

Oasis Convention Center
2546 North Glenstone
Springfield, MO 65803


Thursday, April 17, 2014 from 7:30 AM to 5:00 PM (CDT)
Add to my calendar