2014 Finger Lakes Social Entrepreneurship Institute

Friday, November 7, 2014 at 4:30 PM

-

Sunday, November 9, 2014 at 2:00 PM (EST)
Event Details
The third annual Finger Lakes Social Entrepreneurship Institute is taking place November 7-9, 2014 in Ithaca, NY.  At the Institute we will exchange ideas, provide tools, and help grow a social support system for creating local economies that are socially just, ecologically sound, resilient, and have equity as the driver for growth. The detailed 3-day schedule can be found below.

Cost: $200, 10% early bird discount until October 10 (discount code "Earlybird")

Student rate: $100 (discount code "Studentspecial")
Full and Partial Scholarships are available.  To apply click here.
Registration ends at Midnight, October 26.

Your ticket gives you access to Friday's opening plenary and reception, all the workshops on Saturday (including a Keynote presentation and the pitch presentations), and either the Compassionate Communication workshop or a field trip on Sunday. 
Meals included are:
Friday reception

Saturday Breakfast, Lunch, and Dinner

Sunday Breakfast and Lunch
Invited speakers:
Dennis Derryck, the founder of the Corbin Hill Food Project, which works with farmers from upstate New York and community groups in New York City to deliver fresh, local produce to Harlem and the Bronx. The Corbin Hill Food Project is transforming the CSA model so that farm fresh food is accessible to all.
Omar Freilla, the founder of Green Worker Cooperatives in the South Bronx, which is dedicated to incubating worker-owned green businesses in order to build a strong local economy rooted in democracy and environmental justice.
Paul Schmitz, the founder of Public Allies, a national non-profit dedicated to supporting young people through full-time community service and leadership development programs.  Paul is recognized as a foremost expert in Collective Impact and one of America's most influential nonprofit leaders.
Veronika Scott, founder of The Empowerment Plan, has built an organization that began around a single idea: to design a coat specifically for the homeless. The coat is self-heated, waterproof, and transforms into a sleeping bag at night. That idea has now transformed into a system of empowerment in which homeless women are paid to learn how to produce coats for people living on the streets, giving them an opportunity to earn money, find a place to live, and gain back their independence for themselves and their family.
Yve-Car Momperousse and Stephane Jean-Baptiste, founders of Kreyol Essence. Kreyol Essence offers an extensive array of organic, wellness-based beauty, body, and health care commodities. The creation of KE was fueled by Yve-Car's vision to stimulate economic activity in Haiti through jobs instead of aid.
Featured Models and Tools:
The Business Model Generator Canvas: The BMG Canvas is a strategic management and entrepreneurial tool. It allows you to describe, design, challenge, invent, and pivot your for-profit or nonprofit business model. This is an excellent tool for those at the beginnign of conceptualizing their social venture, as well as those who are looking to add a new component to an existing venture.
The Financial Sustainabilty and Social Impact Matrix Map:The Matrix Map is a visual tool that plots all of your organization's activities -- not just its programs -- into a single, compelling image. By illustrating your organization's business model -- through a picture of all activities and the financial and mission impact of each one -- it supports genuinely strategic discussions. This tool is best suited for those with an existing fo-profit or nonprofit organization.
People-Centered Design: This Design Process helps people hear the needs of those they're designing for, create innovative approaches to meet these needs, and deliver solutions that work in specific cultural and economic contexts.
Collective Impact: Collective Impact is the commitment of a group of people from across different sectors (i.e., nonprofit, for-profit, government, education) to a common agenda for solving a complex social problem. There are five conditions that, together, lead to meaningful results from collective impact: Common Agenda, Shared Measurement, Mutually Reinforcing Activities, Continuous Communication, Backbone Support.
The Institute will include local, healthy meals, and panels and workshops where you will:
Apply and evaluate leading models pivotal to the success of social ventures.
Know and incorporate elements of creating a collaborative, inclusive economy into their social ventures or areas of work.
Integrate the insights and know-how of experienced social entrepreneurs, peers and consultants.
Develop relationships that continue beyond the Institute with a diverse group of social entrepreneurs and people in key supporting sectors such as education, business, finance, policy, and community organizing.
Schedule 
Friday, November 7 Milstein Hall Auditorium, Cornell University
5:00pm Registration
6:30- 8:30pm Opening Plenary with Dennis Derryck, Omar Freilla, Paul Schmitz, Veronika Scott, Yve-Car Momperousse, and Stephane Jean-Baptist. This event is free and open to the public.
Reception to follow
Saturday, November 8 Greater Ithaca Activities Center, Downtown Ithaca
8:00am Breakfast begins
8:15-9:00am Morning Gathering, Orientation, and Yoga
9:15-10:15am Concurrent Workshops
Introduction to the Business Model Generation Canvas
Introduction to the Social Impact and Financial Sustainability Matrix Map
Collective Impact Workshop with Paul Schmitz
10:30-11:30am Concurrent Workshops
Business Model Generation Canvas Clinic with mentors
Matrix Map Clinic with mentors
Collective Impact Workshop with Paul Schmitz continued
Giving an Effective and Compelling Pitch
Social Enterprise and Impact Investing 101
11:30 am Lunch begins 
Noon-1:00pm: Keynote by Veronika Scott
1:00-1:30pm Relationship Building and Yoga
1:45-2:45pm Concurrent Workshops
Proof of concept—market analysis
Worker Owned Collectives : a holistic approach to business development
Collective Impact: Report from the Toronot Collective Impact Summit
Solving Problems by Design
3:00-4:00pm Concurrent Workshops
Cause Marketing and Branding Defined
Creating a New Paradigm:  The Social Entrepreneur's Organic Potpourri to Serve the Most Vulnerable
Collective Impact: peer-to-peer dialogue
Design Clinic with mentors
Pitch Clinic with mentors
4:15- 5:00pm Relationship Building and Yoga
5:00 Dinner Starts
5:30-6:30pm Panel: Learning from Failure 
7:00-9:00pm Pitches 
9:00pm Networking at a local restaurant and bar
Sunday, November 9:  Greater Ithaca Activities Center, Downtown Ithaca
9:00am Breakfast
9:30am Field Trip and Workshop Options (see descriptions below)
Workshop at GIAC on Compassionate Communication
Field Trip I: Closing the Loop on Food Dignity (bus tour)
Field Trip II: The Pocket Neighborhood: A model for sustainable communities (walking tour)
 12:45pm Lunch at GIAC
1:30-2:00pm Closing
Sunday Workshop and Field Trips (choose one)
Compassionate Commuication workshop:
Judy Burrill, experienced facilitator of compassionate communication, offers a 3-hour workshop. Compassionate Communication begins by assuming that we are all compassionate by nature and that violent strategies—whether verbal or physical—are learned behaviors taught and supported by the prevailing culture. It also assumes that we all share the same, basic human needs, and that each of our actions are a strategy to meet one or more of these needs. People who practice Compassionate Communication have found greater authenticity in their communication, increased understanding, deepening connection and conflict resolution.
Closing the Loop on Food Dignity:

This unique experiential adventure in Food Dignity begins at the Cornell Orchards where participants get to experience growing food first hand at a commercial orchard that just so happens to be owned by Cornell and is also certified to adhere to the Good Agricultural Practices or (GAP) USDA Program. Following the apple pick up, participants are transported to the newest of Challenge Industries Social Entrepreneurial Ventures the Fingerlakes Food Hub, where the guest will learn first hand how our local foods are processed into value added commercially viable products to enter the food system through main stream distribution points such as SYSCO. This production facility and distribution partnership represents huge potential market demand for small holding local farmers. Following this unique view of food processing here in Groton, participants are then invited to the Hospitality Arts Collective's Media Teaching Kitchen @ Hotel Groton. Here people are able to understand how the food is transformed into nutritious and delicious recipes where each recipe becomes part of our growing HAC Media Archive. The guest having participated in the 'closing of the loop' is then invited to combine their ingredients with others available at the kitchen to make a delicious locally sourced NY Sharp Apple Quesadilla. All of this takes place in a nearly 200 year old state of the art almost carbon neutral teaching hotel which after 5 years of sustainable renovations now houses the other HAC facilities including the Groton Gallery, Expressions Stage, and HAC Studio Space in addition to it's for profit enterprises known as Hotel Groton.
The Pocket Neighborhood: A model for sustainable communities
Can our housing be designed to foster supportive communities, use energy and water sustainably, produce local food and connect us in meaningful ways to the natural environment? The Pocket Neighborhood offers a proven model.
Sue Cosentini, carpenter, general contractor and co-owner of New Earth Living, LLC will share her vision and experiences building and living in the Aurora Pocket Neighborhood, a co-housing in-fill development in Ithaca, NY. Following the walking tour of the Aurora Pocket Neighborhood, Sue will give a presentation of her current project.

Co-sponsors:
This event would not be possible without the generous support of our co-sponsors: Department of Development Sociology, Dyson School of Applied Economics and Management, Engaged Learning + Research, Entrepreneurship at Cornell, Iscol Family Program for Leadership Development in Public Service, the United Way of Tompkins County.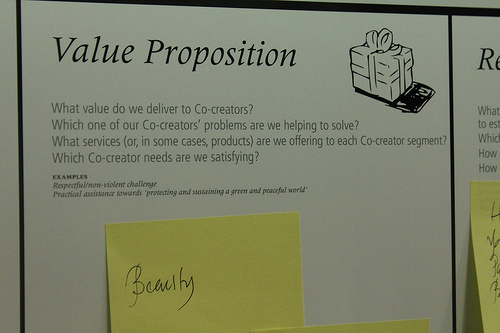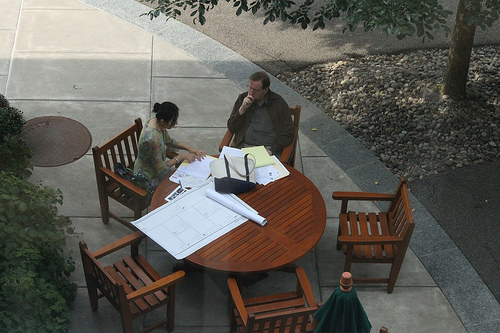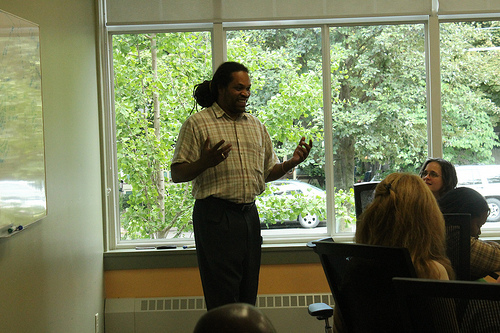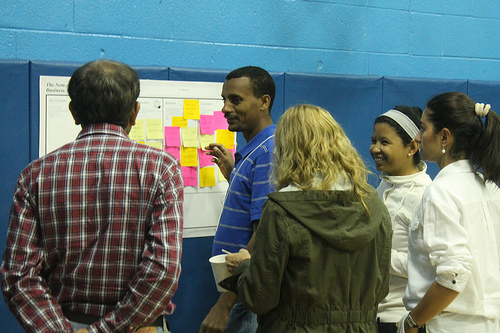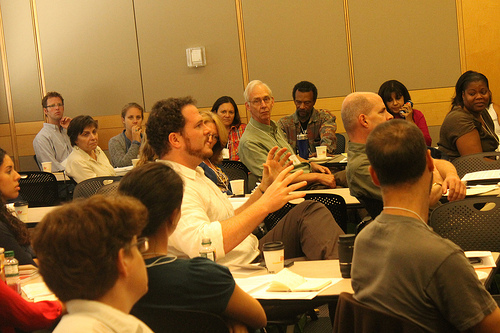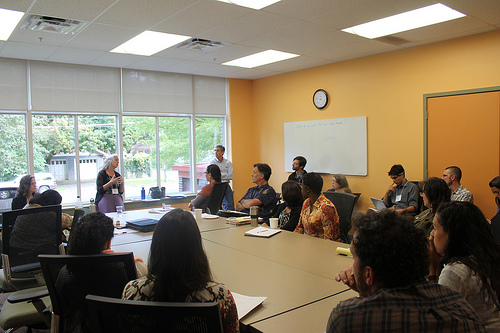 FAQs
Can I update my registration information?
Yes, you may update your registration information until registration closes on November 1.
What is the refund policy?
Requests for refunds made on or before October 12 will receive a full refund.
Requests for refunds made between October 13 and October 19 will receive a 50% refund.
Requests for refunds made after October 20 will not be given.
When does registration end?
Registration closes midnight October 29. 
When & Where

Cornell University & Greater Ithaca Activities Center

Ithaca, NY


Friday, November 7, 2014 at 4:30 PM

-

Sunday, November 9, 2014 at 2:00 PM (EST)
Add to my calendar
Organizer
The Center for Transformative Action (CTA) helps create communities that are socially just, ecologically sound, and work for everyone. We do this through our educational programs, and by supporting system-changing projects with incubator and fiscal sponsorship services. Our projects work to transform the structures, as well as the habits of mind, that produce inequities in our communities, country, and the world. Through their innovative methods, as well as their successes and challenges, they show us what is possible.
Our Vision: We envision change makers everywhere engaging and strengthening the power of the heart to remake the world.
Our Mission: We are an alliance of individuals and organizations inspired by principles of nonviolence and committed to bold action for justice, sustainability, and peace. CTA supports change makers with the tools to build thriving, inclusive communities that work for everyone. We serve our projects, the public, and Cornell University by offering educational programs and strategic organizational resources.