2014 FBIA Fall Conference

Thursday, September 4, 2014 at 11:00 AM

-

Friday, September 5, 2014 at 11:45 AM (EDT)
Event Details
 FLORIDA BUSINESS INCUBATION ASSOCIATION
2014 FALL CONFERENCE
Business incubation and economic development professionals from throughout the Sunshine State are invited to engage with colleagues in networking & learning at the 2014 FBIA Fall Conference, held on Sept. 4-5 at USF CONNECT in Tampa, FL.
This two-day summit will feature discussions of best practices, concepts and research, as well as emerging trends and resources that support business and economic growth.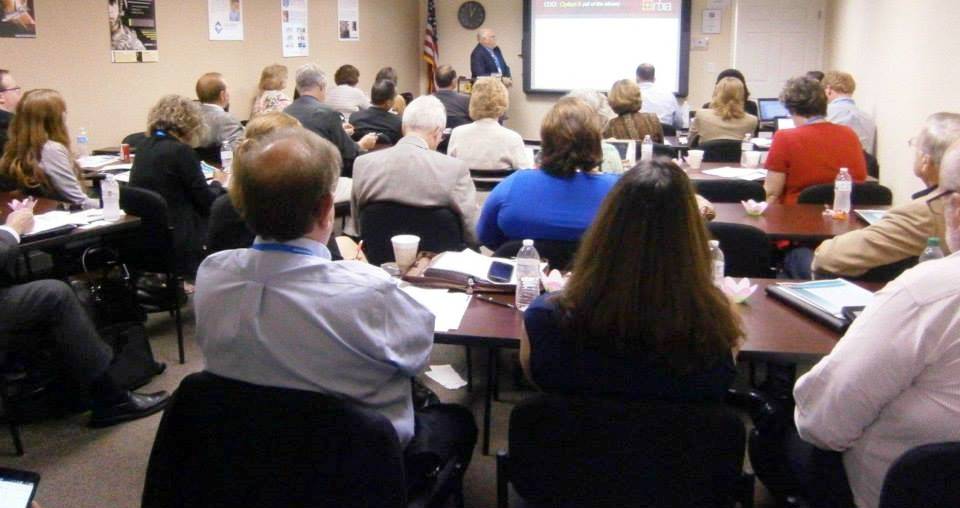 ---
ACCOMMODATIONS
Embassy Suites Tampa - USF/Near Busch Gardens
3705 Spectrum Blvd. Tampa, FL 33612
(813) 977-7066
Those traveling from out of town can enjoy a discounted room rate at the Embassy Suites Tampa - USF/Near Busch Gardens.

Use the Group Code "FIA" to receive the special rate. 
---
AGENDA - THURDAY, SEPTEMBER 4, 2014
FBIA Advisory Board Meeting
10:00 AM – 11:00 AM
President's Welcome / Q&A with NBIA President & Chairman
11:00 AM – 12:00 PM
The 2014 Fall Conference will kick off with the President's Welcome Address, where Dr. Tom O'Neal will discuss the mission and goals of the FBIA, as well as the objectives of this conference. Dr. O'Neal, the incoming chair for the National Business Incubation Association, will be joined by the NBIA interim President, Karl LaPan, to discuss and answer questions about the NBIA's decision to relocate its headquarters from Ohio to the Sunshine State.
Tom O'Neal, Executive Director, University of Central Florida Business Incubation Program

Karl LaPan, President & CEO, Northeast Indiana Innovation Center
Lunch & Networking Break
12:00 – 12:45 PM
Models for Coaching & Mentoring High Performance Ventures                     12:45 – 1:30 PM
This presentation will cover the three hats worn by the entrepreneurial coach: consultant, coach, and trusted advisor. Participants will also discover which hat they most often use, as well as best practices in coaching and mentoring, along with why business coaching is important. The presenter will cover three different coaching model frameworks and explore 'next' practices being created in seed acceleration networks, like the Global Acceleration Network, in delivering mentor support to high performance early stage ventures and their teams.
Karl LaPan, President & CEO, Northeast Indiana Innovation Center
Impact Measurement Best Practices 
1:30 – 2:15 PM
Accurate measures of impact, especially those based on attribution, are often talked about, but are difficult to implement. This session is an opportunity for attendees to learn assessment and attribution best practices so they can further understand their impact on their clients. The Audience will learn successful ways to communicate their impact and effective techniques for collecting data from clients and program graduates.
Brian Barge,

President & CEO,

The Evidence Network
Networking Break 
2:15 – 2:30 PM
Innovation Exchange: Connecting Universities & Industry 
2:30 – 3:15 PM 
Companies are often eager to partner with faculty from universities for sponsored research, technical expertise and other joint activities. However, navigating the university system can be a very intimidating process. This seminar will discuss the new Innovation Exchange, a publicly funded tool that matches businesses with Florida university talent and resources. Learn how companies can quickly and accurately find the best university partner; receive updates on activity related to defined industry segments; and alerts for other useful information.
Rebecca Augustyniak, Director, ExpertNet

Amy Finley, Associate Director, ExpertNet
MainStreet Gardening® to Economic Gardening®3:15 – 4:00 PM
From nurturing the seed of a new idea, to sprouting businesses that produce an economic harvest, business incubators can play a vital role. Don't miss this fast paced session which explores the process of economic development through small business development.
Jerry Ross, Executive Director

, National Entrepreneur Center
Surviving Shark Tank: An Entrepreneur's Perspective on Investment Pitching
4:00 - 4:45 PM
Phil Dumas, President of UniKey Technologies – a graduate company of the UCF Business Incubation Program - will discuss his experience pitching to investors on ABC's hit television show Shark Tank. This presentation will highlight everything from Phil's initial decision to pursue an appearance on the show, the application process, all the way to appearing in front of the Sharks. Phil will close with a discussion of the aftermath of the show, from post-show deal negotiating, to airing, to the present day impact of the show on UniKey.
Phil Dumas, President, UniKey Technologies
Incubator Advocate of the Year Award
4:45 – 5:00 PM
Every year, the Florida Business Incubation Association honors an individual for their outstanding support of business incubation within the state of Florida. 
Social Activity & Dinner at Hard Rock Cafe
6:00 – 8:00 PM
(Includes Two Free Drinks)
AGENDA - FRIDAY, SEPTEMBER 5, 2014
Incubator Tour
9:00 AM – 9:15 AM
The Tampa Bay Technology Incubator is one vehicle through which USF CONNECT grows successful companies. Join Program Manager Wendy Plant for a formal tour of the incubator's state-of-the-art facilities. During this tour you will learn more about the services, amenities, activities and companies found within this program.
Wendy Plant, Program Manager, USF CONNECT
Networking Break
9:15 – 9:30 AM
Roundtable Discussion
9:30 – 11:30 AM
The roundtable discussion gives every attendee the opportunity to discuss their individual program and collect feedback from colleagues. Whether you need help overcoming a challenge, want to brag about your latest achievement, are looking for fresh ideas, have general questions or news to share, this is the time & place to do it.
Closing Remarks
11:30 – 11:45 AM
The 2014 Fall Conference will wrap up with closing remarks from FBIA President, Dr. Tom O'Neal. Any outstanding issues, comments and updates will be addressed during this time.
When & Where

USF CONNECT
3720 Spectrum Blvd.
Tampa, FL 33612


Thursday, September 4, 2014 at 11:00 AM

-

Friday, September 5, 2014 at 11:45 AM (EDT)
Add to my calendar
Organizer
Established in October 1998, the FBIA shares information and develops programs that support the successful growth and operation of business incubators throughout Florida. Specifically, the Association fulfills this mission through several key initiatives, including statewide peer-to-peer meetings, program development, a unified voice, and national affiliation.
For more informaiton, visit www.FBIAonline.org.