2014 Digital Communications Tour: Texas
When and where
Location
Hilton Austin 500 East 4th Street Austin, TX 78701
Description
2014 Digital Communications Tour: Texas
Would reaching 10X as many stakeholders help you meet organizational goals? Do you know how to use everyday communications to attract more stakeholders? How can your communications engage stakeholders to take action – online or offline – to truly drive mission value for your organization?
If these questions sound familiar, register to join your colleagues at our 2014 Digital Communications Tour in Austin, Texas. Hear from private sector thought leaders and public sector experts, including some of your most successful peers in government, who will provide insightful communication strategies and tactics that you can use to be more effective, efficient and engaging, ultimately driving stakeholder action and meeting mission goals. The agenda will also provide ample time for you to network with colleagues and interact with speakers.
The event is free for all government employees and contractors. (Non-government registrants are subject to host's approval.) Register today for the 2014 Digital Communications Tour. Space is limited!
Receive Continuing Education Credits for Attending This Event
Attendees are eligible for 2.5 CPE (continuing professional education) credits for attending a 2014 Digital Communications Tour stop. To apply to receive these credits, simply check the "interested in receiving CPE credits for attending this event" checkbox in the registration form. For more information on the learning objectives, prerequisites, and other policies for receiving CPE credits, read this. A certificate of completion is issued to those who applied for CPE credits following attendance of the event and completion of the post-event survey.
---

Agenda
8:00am - 8:30am

Registration
8:30am - 8:40am

Welcome & Housekeeping
8:40am - 9:10am

Keynote
Steve Ressler, President, GovLoop
9:10am - 9:30am

The Power of Reach
Scott Burns, CEO, GovDelivery
9:30am - 9:45am
Break
9:45am - 10:15am
Best Practices: 5 Proven Tips to Drive Outreach
Sara VonBargen, Client Success Consultant Manager, GovDelivery

10:15am - 10:30am
Quick Tips & Tricks: Get More Engagement with Your GovDelivery Messages

Jennifer Kaplan, Product Marketing Manager, GovDelivery
10:30am - 11:30am
Government Communications Panel
Carly Montez, Robert Elder, Brian Wellborn

11:30am - 11:40am
Closing Remarks
---

Speakers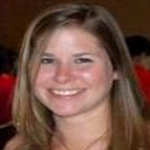 Carly Montez
Senior Marketing Specialist | Texas Parks and Wildlife Department
Carly Montez is a Senior Marketing Specialist at the Texas Parks and Wildlife Department. She has been with TPWD for over six years after a love for the outdoors drove her to apply for an internship with the department shortly after graduating from college. Carly's primary responsibilities at TPWD include managing: email communication efforts, revenue-generating direct response marketing campaigns such as efforts to retain hunters and anglers, and the Big Time Texas Hunts program. She graduated magna cum laude with a Bachelor of Arts in Communications from Southwestern University in 2007. Before working at TPWD, Carly gained experience in marketing through a variety of internships, including writing for the Bryan-College Station Eagle, working in sports information at Southwestern, and marketing for Simon Properties and GX Creative Communications.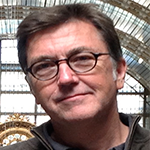 Robert Elder
Communications Coordinator | Texas State Securities Board
Robert Elder was a reporter and editor for 30 years before joining the Texas State Securities Board in 2008 to work on communications and investor education initiatives. He leads projects for the State Securities Board's investor education efforts and speaks widely on investor fraud, the basics of investing, and regulations. Elder has expanded the agency's print and online offerings to include educational guides for general public, public school employees, active military and veterans, and young people starting to manage their finances. The agency also electronically distributes 10 publications, including a biweekly Bulletin on regulatory news, investor alerts, alerts on criminal, civil, and administrative law actions, guidance on regulatory compliance, and notices of the Board's rule making process. Before entering state government, Elder was a staff writer or editor for Texas Lawyer magazine, Austin American-Statesman, Wall Street Journal, and his work has appeared in Harper's Magazine, the Texas Observer, and The American Prospect.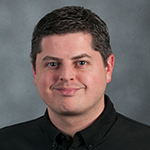 Brian Wellborn
Writer/Editor | Texas Comptroller of Public Accounts
Brian works as a writer/editor and GovDelivery administrator at the Texas Comptroller of Public Accounts. Brian has a background in technical and journalistic writing; print layout and design; marketing; and media relations. When he became GovDelivery administrator at the Comptroller's office two years ago, Brian redesigned the agency's bulletin templates with the goal of making them easier to read, more graphical and visually appealing. Day to day, Brian drafts and designs GovDelivery messages; edits and approves any messages initiated by other agency staff; and reports GovDelivery outreach metrics to his agency's management. Last year his agency sent nearly 600 messages via GovDelivery, reaching more than 4.5 million recipients. When not drafting GovDelivery messages, Brian can usually be found cooking, cycling or catching some live music.
Steve Ressler
Founder and President | GovLoop
Steve Ressler is the Founder and President of GovLoop.com, the "Knowledge Network for Government" which connects and fosters collaboration among over 100,000+ members of the government community. On GovLoop, members use social media such as blogs, videos, and forums to discuss best practices and share ideas on improving government.
Steve is a 3rd generation public sector leader and spent 6 years in roles at Social Security Administration, Department of Education, Department of Homeland Security Inspector General, and DHS Immigrations and Customs Enforcement. He has won the 2010 GovTech Top 25 Doers, Dreamers, and Drivers Award, the 2007 and 2009 Federal 100 Award, and the 2009 AFCEA Bethesda Social Media Award. Additionally, he has been featured in many publications and conferences including the Washington Post, Harvard Kennedy School, World Economic Forum, Wall Street Journal, Fox News, Huffington Post, among others.
Steve is also the co-founder of Young Government Leaders (YGL), a professional organization of over 2,000 government employees across the U.S. He is a Master's graduate from the University of Pennsylvania where he received the Department of Homeland Security Fellowship. When not in D.C., he spends his time with his wife, his son, and two cats in Tampa, Florida.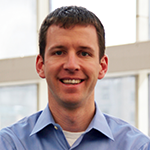 Scott Burns
CEO & co-Founder | GovDelivery
Scott co-founded GovDelivery in 2000 and has spent the past decade supporting his passion of encouraging open government, civic engagement, and technology innovation in the public sector. Scott believes that effective use of technology provides the best opportunity to make both citizens and government better. In 2008, Scott was one of 25 people in the private sector to be named to Federal Computer Week's Federal 100.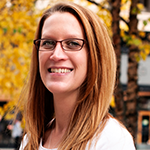 Sara VonBargen
Client Success Consultant Manager | GovDelivery
Sara VonBargen cultivates relationships as the SLT Client Success Consultant Manager at GovDelivery. Her focus is to assist in making government communication as effective and efficient as possible. She is responsible for overall success, retention and growth of the GovDelivery State, Local and Transit client base. Sara has over 10 years of experience in the Software as a Service (SaaS) industry and is passionate about digital communication strategies.
Jennifer Kaplan
Product Marketing Manager | GovDelivery
Jennifer launches new and innovative software products to improve the way government communicates online. As the liaison to these organizations, she has developed an acute knowledge of best practices and success stories. She has over 8 years of experience in the digital communications industry. Being social online and off is her passion and her job. Follow her on Twitter @jenniferkaplan.