2014 Digital Communications Tour: North Carolina
When and where
Location
Raleigh Marriott City Center - Congressional Room 500 Fayetteville Street Raleigh, NC 27601
Description
2014 Digital Communications Tour: North Carolina
Tweet along! #GovD14
Would reaching 10X as many stakeholders help you meet organizational goals? Do you know how to use everyday communications to attract more stakeholders? How can your communications engage stakeholders to take action – online or offline – to truly drive mission value for your organization?
If these questions sound familiar, register to join your colleagues at the 2014 Digital Communications Tour in Raleigh, North Carolina.
Hear from private sector thought leaders and public sector experts, who will provide insightful communication strategies that you can use to be more effective, efficient and engaging, ultimately driving stakeholder action. The agenda will also provide ample time for you to network with colleagues and interact with speakers.
The event is free for all government employees and contractors. (Non-government registrants are subject to host's approval.) Register today for the 2014 Digital Communications Tour. Space is limited!
What's in it for you?
1. Get perspectives on what's trending in digital communications from bright, successful thought leaders.

Our keynote – Andrew Krzmarzick, the Director of Training & Development at GovLoop— is a visionary idea generator who will share the trends he sees playing out in the GovLoop community of 100K government employees every day and in North Carolina government organizations, which he says are in "the epicenter of a citizen engagement revolution."
2. Meet and network with other government employees.

With more and more of your peers signing up every day, you'll have the chance to exchange ideas and hear perspectives from others working in government in your area. We will also have speakers from the City of Raleigh and Florida Fish & Wildlife sharing how they manage and grow their connections with stakeholders through digital communications including email marketing, social media, website management and more. Check out the speaker bios at the bottom of the page.
3. Learn key strategies and tactics that you can apply to your digital communications as soon as you walk out the door.

Armed with research from working with more than 1,000 government organizations, we have key strategies and tactics that can improve your digital strategy immediately. Learn how to increase the number of people you reach through email, text message and social media as well as how to report on those successes through analytics to produce, as one of our client speakers called it, your "weekly report card."
4. Rack up continuing professional education credits.

All event attendees are eligible for CPE (continuing professional education) credits. For more information on the learning objectives, prerequisites, and other policies for receiving CPE credits, read this. A certificate of completion is issued to those who applied for CPE credits following attendance of the event and completion of the post-event survey.
---
Agenda
1:00pm - 1:30pm

Registration
1:30pm - 1:40pm

Welcome & Housekeeping
Randolph Graham, Territory Account Manager, GovDelivery
1:40pm - 2:10pm

Keynote
North Carolina:The Epicenter of a Citizen Engagement Revolution
Andrew Krzmarzick, Director of Training & Development, GovLoop
2:10pm - 2:30pm

The Power of Reach
Mary Yang, Senior Marketing Communications Manager, GovDelivery
2:30pm - 2:45pm
Break
2:45pm - 3:15pm
Best Practices: 5 Proven Tips to Drive Outreach
Andrea LaCroix, Client Success Consultant, GovDelivery
3:15pm - 3:30pm
Quick Tips & Tricks: Get More Engagement with Your Messages

Jennifer Kaplan, Product Marketing Manager, GovDelivery
3:30pm - 4:30pm
Q&A with Government Communication Pros
Beth Stagner: City of Raleigh; Scott Ball: Florida Fish & Wildlife; Moderator, Cindy Hoops: GovDelivery

4:30pm - 4:40pm
Closing Remarks

Randolph Graham, Territory Account Manager, GovDelivery
4:40pm - 6:00pm
Networking & Happy Hour
---

Speakers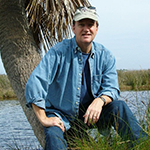 Scott Ball
Internal Communications Director | Florida Fish & Wildlife Conservation Commission
Scott Ball has been a communicator with the Florida Fish and Wildlife Conservation Commission (FWC) for 34 years. He has a bachelor's degree in mass communication from Florida State University, which he has put to use in a variety of media. Over the years he has produced content for radio and television; researched, written and edited copy for news releases, information/education materials and speeches; and served as assistant editor of Florida Wildlife Magazine. In 1995, he oversaw the creation and development of the FWC's website, and as it grew in both size and sophistication he gladly handed over the reins to others with actual training and experience in IT. He was project leader for the FWC's launch of GovDelivery in June 2013 and continues as his agency's "go-to guy" for GovDelivery.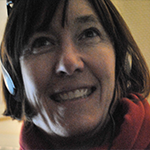 Beth Stagner
Business Applications Director | City of Raleigh
Beth Stagner is the acting Business Applications Director for the City of Raleigh's Information Technology department. Raleigh launched GovDelivery during the spring of 2012 with over 100 topics for interested citizens. In 2010, Beth oversaw the development of a new website and content management system launch for the City. The past two years, Raleigh has been honored with third place in the Center for Digital Government's Best of the Web awards. Beth has 20 years of experience in geographic information systems (GIS) and information technology. She has spent her entire career working across all city departments on various projects and continues to leverage enterprise solutions to help city staff work more efficiently to inform and engage citizens and City stakeholders. Beth is married to a Raleigh firefighter, and they have a 4 year old son.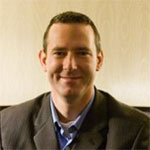 Andrew Krzmarzick
Director, Training and Development | GovLoop
As the Director of Training and Development, Andrew is a visionary idea generator leading the growth and engagement among the more than 100,000 members of Govloop, the knowledge network for government. Andrew has experience in grant writing, project management, business development, event planning, fundraising, sales and marketing. Prior to his work at Govloop, Andrew ran a sole proprietorship in non-profit development and fundraising. Before that he was a senior project manager in business development at the USDA. He earned his bachelor's degree from Iowa State University and a master's degree in Theology at the Catholic University of America. He also has a Master's Certificate in Project Management from Villanova University.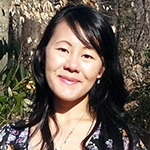 Mary Yang
Senior Marketing Communications Manager | GovDelivery
With nearly a decade of experience in communications, marketing, and technology, Mary leads GovDelivery's global content marketing and communications efforts. She is responsible for developing and managing content strategy and creation (such as white papers, e-books, guidelines, checklists, presentations, etc.), public relations, events, webinars, and social media. Known to colleagues as a "word ninja," Mary also consults on a variety of projects, from crafting client bios to internal memos to settling spelling disputes. Prior to her role at GovDelivery, Mary oversaw digital marketing efforts for Lawson Healthcare, an enterprise resource planning software company.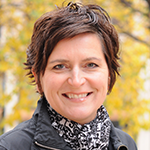 Andrea LaCroix
Client Success Consultant | GovDelivery
Andrea has more than 10 years of experience as an Enterprise Account Manager. She has experience in technical support, account management, training, implementation and superior customer service. As a Client Success Consultant at GovDelivery, Andrea works to develop and implement strategies that capture opportunities for clients to grow their stakeholder outreach and achieve mission goals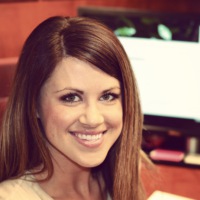 Jennifer Kaplan
Product Marketing Manager | GovDelivery
Jennifer launches new and innovative software products to improve the way government communicates online. As the liaison to these organizations, she has developed an acute knowledge of best practices and success stories. She has over 8 years of experience in the digital communications industry. Being social online and off is her passion and her job. Follow her on Twitter @jenniferkaplan.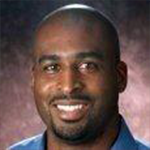 Randolph Graham
Territory Account Manager | GovDelivery
Randolph is the territory account manager for state and local government organizations in the southeast region. Randolph has nearly a decade of experience in IT and software. He strives to help customers develop the right solution for their needs. Randolph began his professional career serving 4 years in the United States Army.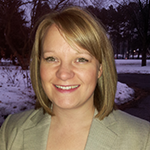 Cindy Hoops
Impementation Manager | GovDelivery
GovDelivery's implementation manager, Cindy Hoops, has 10+ years experience in on-boarding new clients. Cindy and her team of professionals are dedicated to the early success of all GovDelivery clients, as well as managing implementation projects and post-launch integrations for existing clients.