2014 Digital Communications Tour: Minnesota
When and where
Location
Crowne Plaza St. Paul - Riverfront Hotel 11 Kellogg Blvd E St. Paul, MN 55101
Description
2014 Digital Communications Tour: Minnesota
Tweet along! #GovD14
Would reaching 10X as many stakeholders help you meet organizational goals? Do you know how to use everyday communications to attract more stakeholders? How can your communications engage stakeholders to take action – online or offline – to truly drive mission value for your organization?
If these questions sound familiar, register to join your colleagues at the 2014 Digital Communications Tour in St. Paul, MN.
Hear from private sector thought leaders and public sector experts, who will provide insightful communication strategies that you can use to be more effective, efficient and engaging, ultimately driving stakeholder action. The agenda will also provide ample time for you to network with colleagues and interact with speakers.
The event is free for all government employees and contractors. (Non-government registrants are subject to host's approval.) Register today for the 2014 Digital Communications Tour. Space is limited!
What's in it for you?
1. Get perspectives on what's trending in digital communications from bright, successful thought leaders.

Our keynote – Steve Ressler, the Founder and President of GovLoop— is a visionary idea generator who will share the trends he sees playing out in the GovLoop community of 100K government employees every day. Steve has been recognized for his work in the government community with many awards, including the 2010 GovTech Top 25 Doers, Dreamers, and Drivers Award, the 2007 and 2009 Federal 100 Award, and the 2009 AFCEA Bethesda Social Media Award. Additionally, he has been featured in many publications and conferences including the Washington Post, Harvard Kennedy School, World Economic Forum, Wall Street Journal, Fox News, Huffington Post, among others.
2. Meet and network with other government employees.

With more and more of your peers signing up every day, you'll have the chance to exchange ideas and hear perspectives from others working in government in your area. We will also have speakers from MNsure, Minnesota Department of Revenue, and the City of Burnsville sharing how they manage and grow their connections with stakeholders through digital communications including email marketing, social media, website management and more. Check out the speaker bios at the bottom of the page for more info.
3. Learn key strategies and tactics that you can apply to your digital communications as soon as you walk out the door.

Armed with research from working with more than 1,000 government organizations, we have key strategies and tactics that can improve your digital strategy immediately. Learn how to increase the number of people you reach through email, text message and social media as well as how to report on those successes through analytics to produce, as one of our client speakers called it, your "weekly report card."
4. Rack up continuing professional education credits.

All event attendees are eligible for CPE (continuing professional education) credits. For more information on the learning objectives, prerequisites, and other policies for receiving CPE credits, read this. A certificate of completion is issued to those who applied for CPE credits following attendance of the event and completion of the post-event survey.
---
Agenda
1:00pm - 1:30pm

Registration
1:30pm - 1:40pm

Welcome & Housekeeping
1:40pm - 2:15pm

Keynote - Innovations that Matter
Steve Ressler, Founder & President, GovLoop
2:15pm - 2:50pm

Digital Outreach: Moving From Tools to Transformation
Scott Burns, co-Founder & CEO, GovDelivery
2:50pm - 3:05pm
Break
3:05pm - 3:25pm
Quick Tips & Tricks: Get More Engagement With Your Messages
Jennifer Kaplan, Product Marketing Manager, GovDelivery
3:25pm - 4:25pm
Government Communications Panel
Joe Campbell, MNsure
Marty Doll, City of Burnsville
Janelle Tummel, Minnesota Department of Revenue
4:25pm - 4:30pm
Closing Remarks

4:30pm - 6:00pm
Networking & Happy Hour
---

Speakers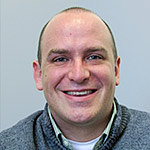 Joe Campbell
Marketing and Communications Director | MNsure
Joe Campbell joined MNsure as Marketing and Communications Director in March 2014 and brings more than eight years of public service experience to the organization. Most recently, Joe was the Director of Communications for the City of Saint Paul and the Office of Mayor Chris Coleman specializing in strategic and crisis communications, civic engagement, community outreach and media relations. At the city, Joe coordinated city-wide communications and media relations for the mayor and served as Public Information Officer for Emergency Management and managed crisis situations for the city. He also worked closely with public relations and marketing consultants on projects like the new Lowertown Ballpark and the Dorothy Day Center Revision. Previously, Joe served as Outreach Director for Minnesota U.S. Senator Amy Klobuchar. Joe received his bachelor's degree from Gustavus Adolphus College. He and his wife Emily are the proud parents of Olivia (three) and Elijah (one). They live in South Minneapolis.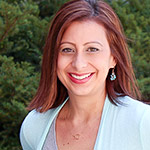 Janelle Tummel
Communications Director | Minnesota Revenue
Janelle Tummel is Communications Director at the Minnesota Department of Revenue. She is responsible for all internal and external communications, strategic marketing, and public relations activities for the state agency. She specializes in creative and unique approaches to communicating not-so-exciting topics (like taxes!) and passionately leads the agency's effort to write in "plain language." Janelle previously served as Public Relations Manager for the City of St. Paul's Planning and Economic Development department. She also spent nearly seven years on the communications team at Coca-Cola Enterprises. She has a MBA from the University of Minnesota's Carlson School of Management.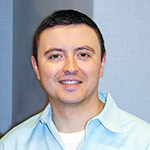 Marty Doll
Communications Coordinator | City of Burnsville
Marty Doll has served as the Communications Coordinator for the City of Burnsville for the past three years. There, he oversees the City's Communications Department, which is responsible for the print, digital and television media/marketing for City initiatives, services and facilities. The Department also oversees media relations, advertising, branding and corporate communications for the municipal government. Prior to joining the City of Burnsville, Marty worked for three years in the City of Edina's Communications Department, and three years in the Anoka County Public Information Office. He graduated from Minnesota State University Moorhead with a degree in Mass Communications in 2005. Doll serves on the board for the Minnesota Association of Community Telecommunications Administrators (MACTA) and is active in the Minnesota Association of Government Communicators (MAGC).
Steve Ressler
Founder and President | GovLoop
Steve Ressler is the Founder and President of GovLoop.com, the "Knowledge Network for Government" which connects and fosters collaboration among over 100,000+ members of the government community. On GovLoop, members use social media such as blogs, videos, and forums to discuss best practices and share ideas on improving government.
Steve is a 3rd generation public sector leader and spent 6 years in roles at Social Security Administration, Department of Education, Department of Homeland Security Inspector General, and DHS Immigrations and Customs Enforcement. He has won the 2010 GovTech Top 25 Doers, Dreamers, and Drivers Award, the 2007 and 2009 Federal 100 Award, and the 2009 AFCEA Bethesda Social Media Award. Additionally, he has been featured in many publications and conferences including the Washington Post, Harvard Kennedy School, World Economic Forum, Wall Street Journal, Fox News, Huffington Post, among others.
Steve is also the co-founder of Young Government Leaders (YGL), a professional organization of over 2,000 government employees across the U.S. He is a Master's graduate from the University of Pennsylvania where he received the Department of Homeland Security Fellowship. When not in D.C., he spends his time with his wife, his son, and two cats in Tampa, Florida.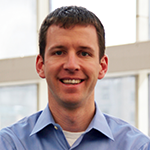 Scott Burns
CEO & co-Founder | GovDelivery
Scott co-founded GovDelivery in 2000 and has spent the past decade supporting his passion of encouraging open government, civic engagement, and technology innovation in the public sector. Scott believes that effective use of technology provides the best opportunity to make both citizens and government better. In 2008, Scott was one of 25 people in the private sector to be named to Federal Computer Week's Federal 100.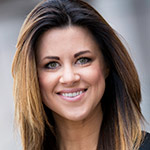 Jennifer Kaplan
Product Marketing Manager | GovDelivery
Jennifer launches new and innovative software products to improve the way government communicates online. As the liaison to these organizations, she has developed an acute knowledge of best practices and success stories. She has over 8 years of experience in the digital communications industry. Being social online and off is her passion and her job. Follow her on Twitter @jenniferkaplan.