2014 Community Leadership Breakfast

Friday, October 24, 2014 from 7:30 AM to 9:30 AM (EDT)
Event Details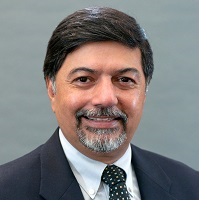 The Trustees and Staff of Foundation for MetroWest are pleased to announce this year's Community Leadership Breakfast titled "Business Leaders and Community Philanthropy: An Essential Partnership."
Building off of our successful event last year, we are anticipating great excitement for this year's event as Raj Sisodia will be our keynote speaker (left). Raj is the Franklin Olin Distinguished Professor of Global Business at Babson College and author of the New York Times and Wall Street Journal bestselling book Conscious Capitalism: Liberating the Heroic Spirit of Business.
Event Co-Chairs are Susan Elliott and Ken Vona, Foundation for MetroWest Trustees. Susan is the EVP and Chief Business Officer at the Federal Home Loan Bank of Boston, and Ken Vona is President of Kenneth Vona Construction.
To learn more about becoming an event underwriter, contact Kyler Lent at klent@foundationformetrowest.org or call 508.647.2260.
Event Underwriters and Media Sponsor (as of September 23, 2014)
Media Sponsor:

Leadership Sponsors




Supporting Sponsors
Battery Ventures
Bowditch & Dewey
Cumberland Gulf Group of Companies
Federal Home Loan Bank of Boston
Headwall Photonics, Inc.
KLR (Kahn, Litwin, Renza, & Co.)
Kenneth Vona Construction
New England Development
Northern Trust
Jack & Carol O'Neil
R.W. Holmes Realty
Corporate Friends
Alexandria Real Estate Equities, Inc.
Steve & Tracy Angeli
Avidia Bank 
Ballentine Partners
Benchmark Senior Living
BJ's Wholesale Club
Crossroads Redevelopment Partners, LLC
Eastern Bank
Hammond Residential
Honey Dew Family Foundation
Leisman Insurance Agency, Inc.
New York Life
North Hill
Bob & Amy Rands
Robert Paul Properties
Salus Capital Partners
Splash
Sudbury Design Group
Waterstone at Wellesley
Wealth Planning Resources, LLC
Wellesley Bank Charitable Foundation
Weston Financial
Community Advocates
Andrea & Erik Brooks
Cambridge Trust
Dedham Institution for Savings
Depositors Insurance Fund
Janet & John Pattillo
Organizer
Foundation for MetroWest
Established in 1995, the Foundation for MetroWest is the only community foundation serving the 33 cities and towns in the region.  We promote philanthropy in the region, help donors maximize the impact of their local giving, serve as a resource for local nonprofits and enhance the quality of life for all our residents.  Since inception, the Foundation has granted $11.6 million to charitable organizations and currently stewards more than $16 million in charitable assets for current needs and future impact.  To learn more, please visit www.foundationformetrowest.org or call 508-647-2260.
2014 Community Leadership Breakfast