2014 Colorado Gubernatorial Debate hosted by Free and Equal

Wednesday, October 8, 2014 from 6:00 PM to 9:00 PM (MDT)
Event Details
**TICKETS WILL BE SOLD AT THE DOOR**
(While Supplies Last)

Free and Equal Elections Foundation will host the 2014 Colorado Gubernatorial Debate at the Infinity Park Events Center in Glendale, CO!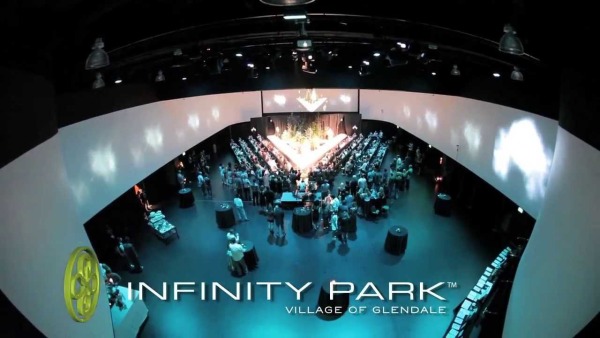 If you are finally ready to see a real debate with key issues that most candidates continue to ignore, here's your one-time chance to attend LIVE
Dear Informed Reader,
On Wednesday, October 8th at 7PM Mountain Time (doors 6PM), Free and Equal will be hosting a debate moderated by Professor Griff of hip-hop legends Public Enemy along with Chuck Bonniwell of the Glendale Cherry Creek Chronicle and Free and Equal founder Christina Tobin.
Confirmed candidates include: Mike Dunafon (independent), Harry Hempy (Green), and Matthew Hess (Libertarian).
And yes, Free & Equal has invited the rest of all the ballot-qualified candidates to participate in this historic event: Bob Beauprez (Republican) and incumbent Gov. John Hickenlooper (Democrat).
Dr. Jill Stein, the 2012 Green Party presidential candidate, and Free and Equal founder Christina Tobin are confirmed to speak prior to the debate on the need to open up the debates nationwide to all ballot-qualified candidates! Conscious hip-hop group the Soul Pros will perform after the debate.

Due to popular demand and requests from you, we are giving away these tickets for FREE!


Highly Limited Seating is Available,
Secure Your Tickets Now at the Top of the Page
A press conference was held at the Infinity Park Events Center in Glendale on September 30th at 10AM MT. Speakers included: Christina Tobin (Free and Equal), confirmed candidates (Dunafon, Giavanni, Hempy, Hess), attorney Rob Corry, John Baker of Law Enforcement Against Prohibition, Bruce Baumann (We Are Change Colorado), and Miguel Lopez and Tiny Martinez of the 420 Rally & Denver Global Marijuana March.
The candidates and the speakers have united in support of open and inclusive debates nationwide.
Supporters from around the country have reached out to Free and Equal to host debates in their districts. Free and Equal will be working on hosting several online debates broadcasted via live YouTube/Google Hangouts. Potential debates include the states of California, Florida, Illinois, Iowa, Louisiana, and West Virginia.
This Debate Could Forever Alter the
Political Landscape of this Country
The Greater Glendale Chamber of Commerce is also on board as the co-host. Here's what they had to say...
"Everyone says they want more choices rather than just the two party candidates, but the major parties make it so that no one else gets any publicity and they work to exclude anyone else in the debates," said Jeff Allen, the Chief Operating Officer of the Greater Glendale Chamber of Commerce in the Glendale Cherry Creek Chronicle.
Allen recently wrote about Free and Equal hosting an open debate for Governor of Colorado on the front page of one of their latest issues.
The debate is co-hosted by the Greater Glendale Chamber of Commerce and is sponsored by Rock the Vote, Mint Press News, HeadCount, Marley Coffee, Free Speech TV, Corry & Associates, Ballot Access News, We Are Change Colorado, Club 64, The Founding Family, March Against Monsanto, Hearthstone Winery, Juice Rap News, Progressive Women of Colorado, Next News Network, Green Shadow Cabinet, The Tony Stiles Show, FairVote, The Collective 360, Glendale Cherry Creek Chronicle, The Anti-Media, and Law Enforcement Against Prohibition. Free samples of Nature's Path Organic granola bars will be distributed at the debate.
Open and Inclusive Public Debates are Crucial
for the Political Health of our Nation
Open debates help educate the general public about the issues that status quo candidates are unwilling to address: electoral reform, money in politics, the militarization of police, labeling of GMOs, the illegitimacy of the Federal Reserve, and the military industrial complex.
Free and Equal hosted the 2012 Third Party Presidential Debate moderated by broadcast legend Larry King, which aired live on C-SPAN, Al Jazeera, The Free & Equal Network, Link TV, and RT America, seen by tens of millions of people worldwide. The event was top ten trending on Twitter, and was available to over 1.1 billion households. 
And you get to be there in person witnessing history for FREE. Bring a group of friends or bring a date, and let's start a conversation that truly matters.
Please share this event with your friends and family! 
As always, thanks for your continued support in all of our initiatives to make this country a better place. 
This is an important investment for our country's future that you need to make right now. Don't procrastinate. Don't wait. Get your tickets at the top of the page while they are still available. 
Warmest Regards,
Your Team at the Free and Equal Elections Foundation
 
P.S. Let's face it: the next 4 years are going to go by anyway. Are you going to spend those 4 years being a passive observer to the political process and worrying about the future of this nation? Or are you going to spend those next 4 years stepping up to the plate and getting involved in a movement for real change, and witnessing the same platform many extraordinary candidates have used to promote and defend their vision?
P.P.S. Seating is highly-limited to just 500 347 attendees. We're offering tickets for free to lower the "barriers to entry" for our guests & attendees. Far too many significant events in history go unnoticed until the people realize how life-altering and impactful they can be, just like our Open Debates in 2012 in Chicago co-hosted by broadcast legend Larry King which sold out in one day. We reach millions per week with our messages—this event will undoubtedly sell out. This not only will be a spectacular debate to witness in person, but will be a huge networking opportunity to connect with like-minded students, journalists, politicians, and activists just like you. 
P.P.P.S. The venue we have selected is surrounded by fine dining and upscale accomodations, and located just minutes from downtown Denver! We are confident that your experience at the Infinity Event Center will be the most memorable event of your life. Featuring prominent surround projection screens, in-room audio with satellite music, and complimentary parking, we've gone above and beyond to ensure the experience is an elegant fusion of luxury and convenience to keep our attendees feeling their best throughout the debate. Take action now and you could be one of those there with us.
When & Where

Infinity Park Events Center Ballroom
4400 E Kentucky Ave
Glendale, CO 80246


Wednesday, October 8, 2014 from 6:00 PM to 9:00 PM (MDT)
Add to my calendar
Organizer
As a 501(c)(3) non-profit, non-partisan organization, Free and Equal Elections Foundation's mission is primarily educational. We work to give more voices the opportunity to debate important political issues. We work to empower and encourage more people, especially young people, to get involved in discussion and participate in the political process. We believe that more voices and more choices will help shift the political power back to the people, away from the control of a few corporations and elites, creating a more balanced system where all are free and equal in their ability to participate.