2014 Bay Area Capital Connections (BACC) Forum I: Design Thinking for an Inclusive Economy

Wednesday, March 26, 2014 at 6:00 PM (PDT)
Event Details
The BACC Forum Series is open to all and intended for technology entrepreneurs who are building companies that achieve both financial success and positive social, environmental, and economic impact. This series of three unique forums draws on recognized experts to explore the systems, framework, and funding landscape for tech startups with a double (or triple) bottom-line focus. The BACC Forums are designed to educate, engage, and prepare entrepreneurs for the BACC Conference, Investing in an Inclusive Economy, which takes place on October 9, 2014.
BACC Forum I – Design Thinking for an Inclusive Economy:  
Join us and be part of the dialogue on design thinking and asking the right questions to create a scalable technology business that achieves financial, social, environmental and economic impact goals. Learn from the differnt views on the panel:  a technology design professional, mission driven entrepreneurs, advertising executive and investor moderator.  Decide how you want to achieve a broader mission as well as the realities of product development, company performance and growth targets.  Know the questions you have to answer to move your startup forward. 
Wednesday, March 26, 2014 6:00-8:00pm
Cost: $15
6:00-6:30pm:  Networking

6:30-7:15pm:  Moderated Panel

7:15-7:30pm:  Audience Q&A

7:30-8:00pm:  Networking  
Impact Hub Oakland
2323 Broadway
Oakland, CA 94612
Panel and Moderator Bios:

Seyed Amiry, President & CEO at Cooperative Education Ventures
Mr. Amiry is contributing his experience in organization design as it applies for forming startups.  Seyed is currently taking a transformational approach to launching Cooperative Education Ventures by integrating his extensive experience in agricultural cooperatives, consumer products and academic institutions into building an innovative cooperative model for education in the 21st Century.  Institutions Amiry has led are Altius University, Presidio Graduate School, Dean of School of Technology at Golden Gate University.  Mr. Amiry  has held senior management positions in finance and operations with leading agricultural cooperatives, including California Gold Dairy Products and Tri-Valley Growers, as well as notable consumer brands, including Atari Corporation and Specialty Brands.
Anna Banks, Senior Director, Category Marketing,Walmart.com
Currently Anna is with the US eCommerce division of Walmart Stores, Inc. Anna has held senior positions at companies that specialize in using technology to enable marketing.  Pior to WalMart, Anna was with Organic, an Omnicom company, a premier digital marketing agency. Her focus has been helping companies create digital marketing strategies that leverage social, mobile, digital retail, CRM and eCommerce to drive awareness, loyalty and sales.She brings the experience of driving teams to design traffic-driving marketing plans to support product category revenue goals essential to scaling a business.
Francesca Barrientos, Ph.D., User Experience Designer and Strategist at Cisco Systems
Francesca is a user experience designer and strategist at Cisco Systems. She has applied human-centered design to a wide range of projects including space mission design, tropical forest ecosystem management and network security. In her process she brings together stakeholders and begins by asking what do we know about the customer or user. Whatever can't be explained, she tries to discover through observation, interviews and empathy with the people we want to serve.

Debra Beresini, CEO at Invencor (Moderator)
Beresini is an experienced manager, investor and entrepreneur. In 1997, she co-founded invencor, inc., and has since served as its CEO. Invencor manages both debt and equity funds, provides mentoring and educational programs for venture and private equity investors, consults with entrepreneurial management teams to grow companies.

Beresini has been involved for twenty years in entrepreneurship and investing in Hawaii. She has developed an understanding of what works and does not work in advancing the economic and community needs of its multicultural population. Beresini presently sits on the boards of AGIS Networks, Hawaii Biotech, and HIBEAM, a Hawai'i-based business accelerator. She is a member of the advisory board of the University of Hawai'i's Pacific Asian Center for Entrepreneurship and is Chair of the Board of Trustees for the Wayne Brown Institute, an educational nonprofit focused on mentoring entrepreneurs.In 2013, she was named one of the "100 Most Influential Women in Silicon Valley" by the Silicon Valley Business Journal. 
 

James McBryan and Anca Mosoiu, Co-Founders of OurVolts
James and Anca pitched OurVolts at the Bay Aea Capital Connections Conference in 2013. OurVolts is the smart way to track volunteer hours for schools and nonprofits.  Tracking hours, keeping volunteers accountable, and generating reports has never been easier!  They went through the coaching process for the pitch session which explored many questions about a tech startup with a social mission, and the decision criteria of investors. 
Sponsored by


Hosted by: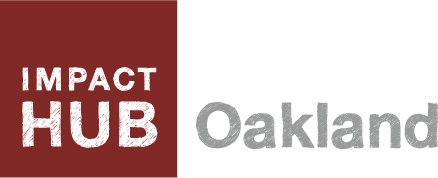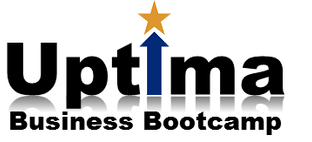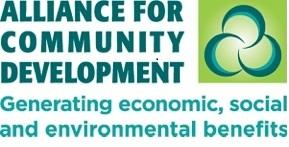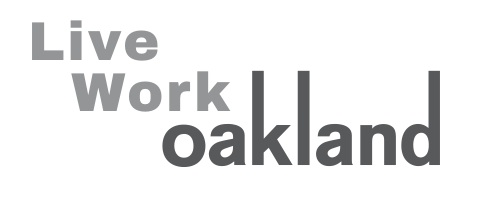 Additional Events in 2014 BACC Series:
BACC Forum II – Creating Value Through Inclusion:  
Understand how tech companies create value financially and through social, environmental and economic impact. Explore the methods and metrics used to demonstrate a company's financial and social value.

Wednesday, April 30, 2014 6:00-8:00pm
Cost: $15
Impact Hub Oakland
2323 Broadway
Oakland, CA 94612
BACC Forum III – Pitching a Company, Not a Product:  
Learn how to present your company so that you can find and attract investors aligned with your mission, financial, and impact objectives.  Three tech entrepreneurs (TBA) will pitch their company to a panel of top-tier investors.
Wednesday, June 18, 2014 6:00-8:00pm
Cost: $15
Impact Hub Oakland
2323 Broadway
Oakland, CA 94612

2014 BACC Conference - Investing in an Inclusive Economy:
The 2014 BACC Forum Series is building to the 2014 BACC Conference "Investing in an Inclusive Economy," scheduled for October 9, 2014.  This annual half-day conference engages entrepreneurs, investors and other professionals in supporting technology companies in achieving their financial, social, environmental and economic impact goals. The conference features expert panels, interactive sessions, and a Startup Pitch Showcase in which a select group of startups will present their business to a panel of investors and successful entrepreneurs.
Thursday, October 9, 2014 Noon - 6:00PM
Cost: $50
Kaiser Center Auditorium
300 Lakeside Drive, Oakland, CA
Space is limited, so you must register and purchase your tickets in advance.
Organizer
The Alliance for Community Development is a nonprofit 501(c) (3) organization with the mission of increasing access to capital for companies with diverse leadership.