2014 - Art All Night: Nuit Blanche DC - North Capitol Main Street

Saturday, September 27, 2014 at 7:00 PM (EDT)
Event Details
For 2015 Event please visit - http://artsoiree.com/events/artallnightdc/
---
3 LOTS - 8 HOURS - 50 ARTISTS - 5 BANDS - SILENT DISCO
LIVE MURAL GRAFFITI - LIVE ART BODYPAINTING - LIVE PAINTING
VIDEO ART INSTALLATIONS - DANCE PERFORMANCES
CREATIVE COSTUMES - FIRE HULA DANCING - DJs

 From the team that put The Wonderbread Factory on the cultural map, comes a new neighborhood experience: North Capitol Main Street - as part of the citywide Art All Night: Nuit Blanche DC festival produced by DCCAH. Live Performances, Graffiti Art, Video Screenings, Whimsical Creations, Live Painting, Bodyart and light happenings transform three massive outdoor spaces into the ultimate mash-up of cultural and urban arts experience. Presenting works by international and local artists of different disciplines, while highlighting the unique history and cultural diversity of the neighborhood! 
Event is 21+ and is FREE to attend with individual registration.
North Capitol is one of the programmed neighborhoods for this year's Art All Night: Nuit Blanche DC. For additional information about the festival and other neighborhoods visit www.artallnightdc.com
NORTH CAPITOL - NIGHT'S PROGRAM
Lot #1 - 15 FLORIDA AVE NW
Our first space features a different band every hour, with DC's best musicians coming together to present everything from folk, jazz, and African soul to country, rock, electronica, and dance music. While the music plays, let yourself be dazzled by more than 18 local artists exhibiting their work. Artists will be creating new works of art as they set out their easels, spread out on the floor, and even create a massive mural right before your eyes. Make sure to join the fire dancers and the energetic Zoca dance group in lighting up the neighborhood!
MURAL GRAFFITI  Michael Hammond 
LIVE MUSIC:
7:00pm Cynthia Marie
7:30pm Ben Bradlow
8:00pm Micheline Ewang
9:00pm Bonnie Rash
10:00pm Azul
11:00pm Honest Haloway
12:00am DJ Sabeel Chohan 
DANCE PERFORMANCES  Zoca     Anna Pineapple    Shannon
ART EXHIBITION
Nataliya Andreyeva   Alexis Cohen   Megan McNitt   Maria Cristina Belaval   Albena Dimitrova
Handirubvi Indigo Wakatama   Brian Williams   Ash Hussein   Edward Alan Gross
Roger James   Mary Gallagher-Stout  Nate Wright
Duly Noted (Matthew Malone & Kurtis Ceppetelli)
Carl "Eugi" Hall  Diana Ludet  Tanya Nuchols
Christian Hofer  Bryanna Millis
Lot #2 - FLORIDA & Q STREET NW
At Lot #2 get your groove on with a silent disco, complete with music and video art from DJ FoTiFo. With James Mallos's illuminated and moving Wobble Tower sculpture to set the scene, this is one distinctive dance party you won't want to miss!
SILENT DISCO powered by Silent Storm
MUSIC & VIDEO INSTALLATION  DJ/VJ FoTiFo 
ILLUMINATED SCULPTURE INSTALLATION   James Mallos
Lot #3 - 1518 NORTH CAPITOL STREET NW
Finally, stroll into the Fairy Garden, where fantastic creatures wander throughout fanciful sculptures and artists use body paint to turn models into whimsical forest-dwellers. Accompanied by the musical stylings of DJ Agent Max and projections from Ibero-American video artists and globally-recognized filmmaker Chris Lynn, step into a magical wonderland and find yourself transported far from the ordinary sights and sounds of the DC night!
COSTUMED CREATURES  Natalie Fox & Amanda Shoemaker 
WHIMSICAL SCULPTURES   Nena Depaz 
BODYART & LIVE PAINTING
Deborah Lithander   Charlotte Hager 
MUSIC  DJ Agent Max
IBERO-AMERICAN VIDEO ART - presented by Art Museum of Americas of the OAS and SPAIN arts & culture, Embassy of Spain. Video art showcase by artists: Amy Cannestra (USA), Blanca Giménez (Spain), Julieta Anaut and Ignacio Laxalde (Argentina), Nelson Fernandes (Portugal), Maria-Gracia Donoso (Chile), Raz Khashoggi (Saudi Arabia), Mauricio Sanhueza (Peru)
FILM VIDEO SCREENING  Chris H. Lynn 
PARK AREA | Florida & North Capitol NW
Information & Check-in Tent 
DCity Smokehouse will be open during Art All Night - 8 Florida Avenue NW @DCitySmokehouse
Uncle Chips - free cookie give away main lot. @UncleChipsDC  But will also be open with sandwiches and other things at: 1514 North Capitol Street NW
Burgers R Us Food Truck @burgersrusdc 
DC Crabcake Co Food Truck @dccrabcakenco
*Please note that the program may slightly change.
---

(Photographs by Dakota Fine 2011)

Nuit Blanche is an all-night exploration and celebration of art, which began in Paris in 1984 and has since taken the world by storm. Art All Night: Nuit Blanche DC – now in its fourth edition – is an innovative project that has the ability to bring an artistic and culturally vibrant nightlife to an area looking to expand its creative economy. Check-out the full festival schedule www.artallnightdc.com

(Photographs by Art Soiree 2013)
Art Soiree and its cultural partners programmed Wonder Bread Factory as part of Art All Night DC 2011, gathering over 7,000 guests in the former factory in the Shaw neighborhood, and in 2012, at galleries and organizations in the Chinatown and Penn Quarter neighborhoods, gathering 15,000 guests. In 2013, Art Soiree was back again to the Wonder Bread Factory and together with its cultural partners programmed the 70,000 renovated space bringing together over 11,000 attendees.
_______________________________________________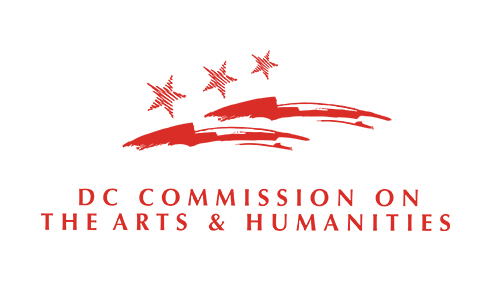 Art All Night: Nuit Blanche DC is produced by the DC Commission on the Arts and Humanities in collaboration with Ariana Austin – Creative Director, French Thomas Creative & Alissa Maru of IAM Events, LLC. Event is funded by the DC Commission on the Arts & Humanities, an agency supported in part by the National Endowment for the Arts.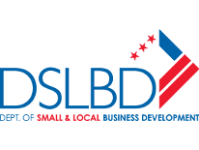 The Department of Small and Local Business Development (DSLBD) supports the development, economic growth, and retention of District-based businesses, and promotes economic development throughout the District's commercial districts.
________________________________________________________________________________________
INTERESTED IN BEING PART OF THIS INCREDIBLE EVENT?
ARTIST, VOLUNTEER, PARTNER & SPONSORSHIP OPPORTUNITIES AVAILABLE!!!
LET US KNOW NB2014@ARTSOIREE.COM
When & Where

North Capitol Main Street
15 Florida Ave NW
Washington, DC 20001


Saturday, September 27, 2014 at 7:00 PM (EDT)
Add to my calendar
Organizer
The program for the event is curated by Art Soiree and produced by DCCAH in association with North Capitol Main Street as part of the citywide Art All Night: Nuit Blanch DC 2014 Festival. 
Art Soiree - www.artsoiree.com
North Captiol Main Street - www.northcapitoldc.com
DC Commison on the Arts & Humanities - www.dcarts.dc.gov