Description
***If you are interested in sponsoring the UN Day Luncheon, please contact Lena Granberg at lena.granberg@unagb.org or 617 482-4587
2013 UN Day Luncheon
Tuesday, November 5, 2013
Boston Park Plaza Hotel
11:30 am - Private Reception
12:30 pm - Luncheon
UNA-GB's annual UN Day Luncheon gathers leaders from the business, policy, and academic communities in the Greater Boston area for an engaging dialogue on world affairs and an opportunity to network with other globally conscious individuals and organizations.
UNA-GB is thrilled to welcome our keynote speaker, Ambassador Nicholas Burns, Professor of the Practice of Diplomacy and International Politics at the Harvard Kennedy School of Government. He served in the US foreign Service for 27 years as Under Secretary of State for Political Affairs, Ambassador to NATO and Greece, and State Department Spokesman.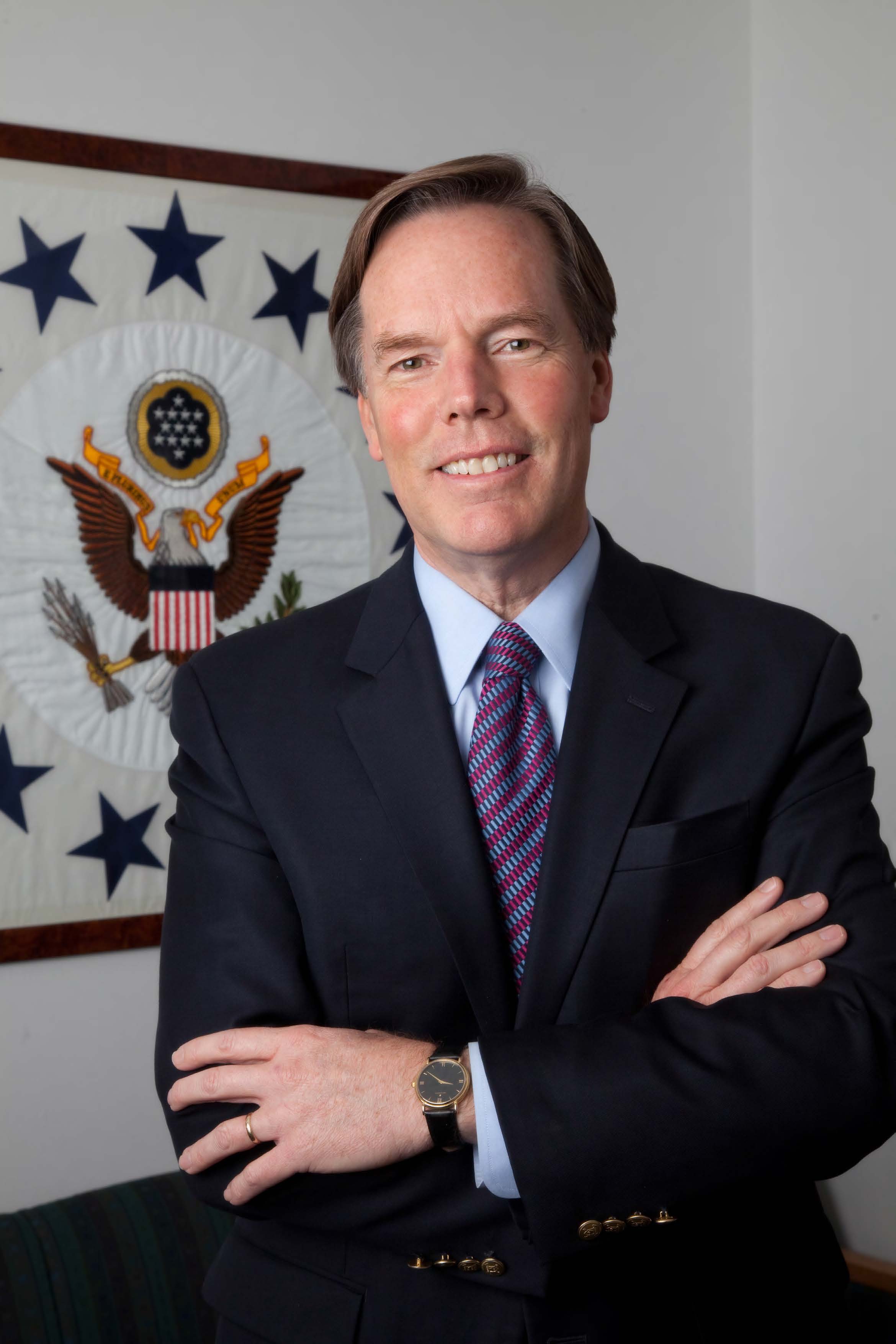 The UN Day Luncheon will also highlight our Global Corporate Honor Roll, recognizing the Massachusetts-based companies who have signed on to key business principles through the UN Global Compact. It is important to acknowledge the leaders in our community making a difference around sustainable development and corporate citizenship.
See 2013 list of signatories here.

Attendees of the UN Day Luncheon represent individuals and companies who are actively engaged in global affairs, as well as who have a commitment to global education in the Boston community and a desire to foster dialogue among a diverse set of companies, peoples and nations.
Funds raised from ticket sales and sponsorships at the UN Day Luncheon directly support UNA-GB's community events and classroom-based programs, which serve more than 5,000 participants annually in greater Boston.
Think Global, Act Local
If you would like to pay by check, please send the check with each attendee's name to:
United Nations Association of Greater Boston
C/O UN Day Luncheon RSVP
10 Winter Place
Boston, MA 02108
***If you are interested in sponsoring the UN Day Luncheon, please contact Lena Granberg at Lena.granberg@unagb.org or 617 482-4587
Organizer of 2013 UN Day Luncheon
The United Nations Association of Greater Boston is dedicated to building a strong multigenerational network of global citizens in the Boston area. We educate, inspire, and mobilize members of the community to engage with critical global issues central to the work and mission of the United Nations.
A 501(c)(3) nonprofit, the United Nations Association of Greater Boston (UNAGB) has dedicated more than 70 years to building a network of globally aware citizens in the Greater Boston area through our Model UN youth programs and community events. With a core staff of 5 employees and over 200 volunteers, we engage over 7,000 global citizens, of all ages, each year.