2013 Sunshine Summer Open plus Scholastic Chess Tournament

Friday, June 7, 2013 at 7:00 PM (EDT)
Event Details
Sunshine Summer Open

(plus Scholastic) Chess Tournament
June 7-9 or 8-9, 2013
International Palms Resort
6515 International Drive, Orlando, FL 32819 ( near Wet & Wild)
$7,000/b130 (Scholastic = 1/2 entry)  
70% Guaranteed           GPP: 20
 5 rounds at G/120 (2-day. Round 1 G/60) time controls
4 Sections:                      Prize Fund*                                                 
Open       $1000 - 500 - 300, 
             Under 2210 & U2010: $300-200 ea.
U1910      $700 - 300 - 150, 
             Under 1710:  $300-200
U1510      $700 - 300 - 150, 
             Under 1310:  $300-200
Scholastic U1310:     $300 - 200 - 100,
             Under 1110 & U910: $150 ea.
  Trophy to top each age "7 & under" thru 14 with at least 2 players
*Unrateds limited to $100, unless Place prize in Open
Rated players can play-up if rated within 60 points of top of their section,
EF: 3-day $75, 2-day $74, Scholastic U1310: EF: $35;
  After May 31, EF: $80, ($45 for Scholastic), plus $5 if paid onsite.
CFCC membership discount $10 ($5 for Jr/Sr memb), also part of
CFCC 2013-2014 Grand Prix with $600 in additional prizes.
Reg: ends 1/2 hr. before 1st Rd. Scholastic (Sat & Sun only).
Round 1: 7pm Fri (or 10am Sat at G/60)  Re-entry $40
Rounds 2 thru 5: Sat 1:00 & 6:00, Sun 9:00 & 2:00
            ½-pt. byes if requested before round 2; Maximum 2
HR: $78 (407) 351-3500; (Mention "Chess"), includes Resort Fee, or
http://tinyurl.com/June2013Hotel.  Reserve by May 22.
Resort Fee removed on checkin. 48 Hour Cancellation Penalty.
Complimentary parking for all. Free Internet with sleeping rooms.
                             PM Beverage break once daily. 
Send  Registration and Check payable to CFCC,
c/o Harvey Lerman, 921 N. Thistle Lane, Maitland FL 32751
   or online at http://2013sunshine.eventbrite.com (by 6/6).
Info:call (407)629-6946 or on website www.centralflchess.org
 ***************************************************
Multiple attendees permitted. (I.e. Can register several players in the same order.)
You must be a current Central FL Chess Club member to request the CFCC membership discount. Otherwise the extra on-site fee will be collected.
Discount Code Discount
CFCCregmemb $10.00
CFCCjrmemb   $5.00
CFCCsrmemb   $5.00
   We have teamed up with Orlando Convention Aid to help you make the most of your time in Orlando. Available discounts include restaurants, golf, attractions, nightlife, shopping and much more. Each listing offers detailed information and discount coupons that can be printed. They can also make your dinner reservation, book your group dinner party or event. This web site will help you plan your time during your stay in Orlando.
 http://www.orlandoconventionaid.com/directory_view.php?dir_id=2337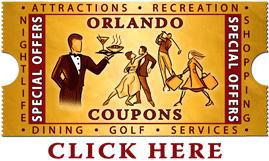 Just click on the golden ticket to:
This web site will help you plan your time in Orlando and SAVE MONEY!  
 Be sure to check out the coupons available and just call us at (407) 248-8629 if we can help you in any way!
Scan here to get the Orlando Coupons app for Android!!!
*****************************************************************
Attendee List
Sort by:
Date
When & Where

International Palms Resort
6515 International Drive
Orlando, FL 32819


Friday, June 7, 2013 at 7:00 PM (EDT)
Add to my calendar
Organizer
Central Florida Chess Club (CFCC)
The CFCC is the major United States Chess Federation affiliate in Central Florida dedicated to the advancement of chess to all people by means of club activities, instructions, school partnerships, and tournaments of all sizes. Contact: visit our website www.centralflchess.org or call (407)629-6946
2013 Sunshine Summer Open plus Scholastic Chess Tournament