| | |
| --- | --- |
| 2013 Spring Marsh Planting | |
Event Details
Help the American Littoral Society Restore Jamaica Bay!
We need volunteers to plant over 30 acres of salt marsh on Black Wall and Rulers Bar marsh islands.
In addition to improving water quality and protecting the salt marsh, the Marsh Restoration Initiative program preserves migratory stopover and breeding grounds for over 330 species of birds, preserves estuarine nursery and habitat for over 100 species of finfish, and improves the recreational environment for anglers, boaters, and community members. Salt marshes also help protect communities from dangerous tidal storm surges.The health of these marsh islands is critical to the well being of the 20 million people that live and work in this urban region.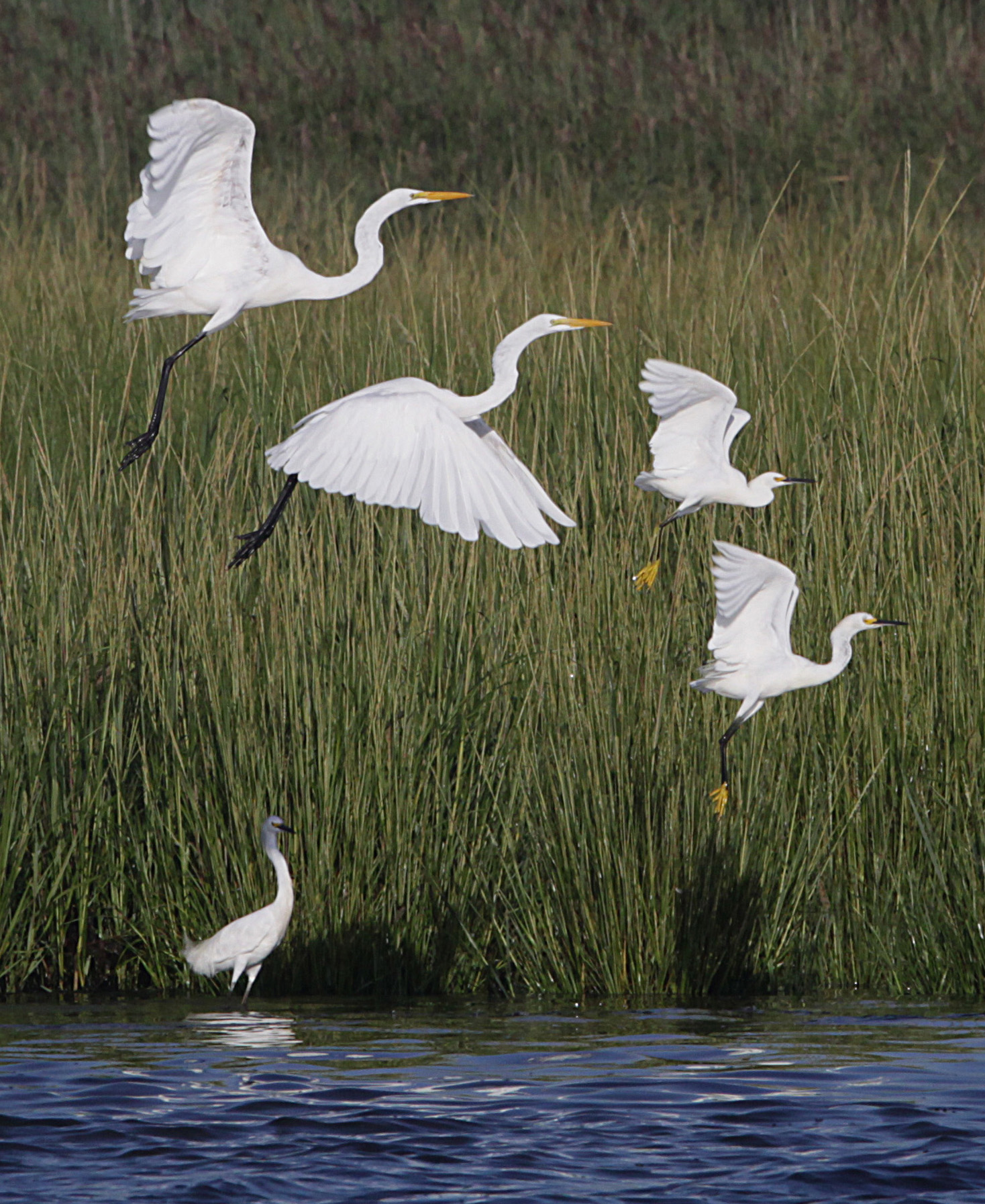 Volunteers are needed to plant several acres of marshland. We will be traveling the short distance by boats and planting Spartina plugs.
Please sign up to volunteer! Bring neighbors, friends, families, even groups. We need all the help we can get!
We have 2 days of planting left, to register and for more information, click on the dates:
The salt marsh, shorelines, and upland areas in Jamaica Bay are disappearing at an estimated rate of 40 to 50 acres per year. Join us in the first ever community-led marsh restoration in a National Park.
Organizer
In Fall 2011, the American Littoral Society and the Jamaica Bay Ecowatchers kicked off the planning sessions for the first-ever, community led, salt marsh restoration project in a national park. By Summer 2013, we were ready to plant 88,000 plugs of spartina alterniflora and distribute 200 pounds of locally harvested seed. As a result, over 33 acres of fragile tidal salt marsh islands were restored in Jamaica Bay. Over 500 volunteers harvested seed, ferried volunteers in their boats and then performed large-scale plantings on Ruler's Bar and Black Wall marsh islands, resulting in significant cost savings and hands-on engagement with this vital estuarine habitat. This is community pride and conservation at its best! We will continue to monitor and maintain the islands in the years to come, along with launching new habitat restoration projects throughout Jamaica Bay.
With funding provided by the NYS DEC, the American Littoral Society launched its first-ever Restoration Corps as part of the Marsh Restoration Initiative. Restoration Corps is an environmental leadership and green jobs training program for local high school students that teaches participants to enhance and restore the natural environment through shoreline and habitat restoration. 

The Marsh Restoration Initiative is made possible through support from our partners at the NYS Department of Environmental Conservation, NYC Department of Environmental Protection, Gateway National Recreation Area, US Army Corps of Engineers and Mitsui & Co., Ltd.