2013-Sep: London Chapter Meeting

Monday, September 30, 2013 from 6:00 PM to 9:00 PM (BST)
Event Details
The London Chapter is very excited to kick off the 2013/2014 season of the Operational Excellence Society on Monday, September 30th! It's now going-on two years since we launched this initiative and we are very pleased with it's success and level of "staying-power". Please feel free to share this opportunity to your professional network, refer a colleague or, better yet, Bring a Friend!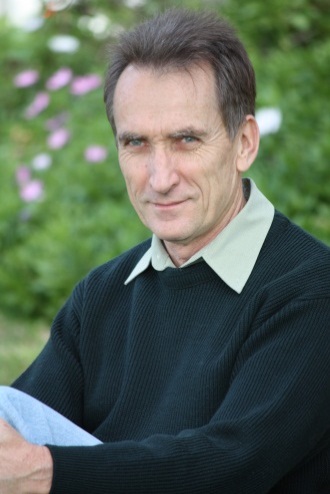 SPEAKER: Peter Cooper - Managing Director at Advanced Dynamics (LinkedIn Profile)
Over the last 15 years my work in leading the development of the Advanced Dynamics concept has enabled me to work collaboratively with a number of Chief Executives and senior managers. Often these people have been faced with the need to transform their organisation to meet new circumstances. My work has been focussed on helping leaders to better understand how their organisational system works and interacts with the environment to create value for stakeholders and then to chart a way forward that reforms the organisation. Because working in the area is always challenging and provides opportunities for continual personal growth my goal is to continually improve the effectiveness of my support for CEOs.
More recently I have been contributing to the development of Floreat Consulting, an international consulting organisation dedicated to understanding and developing leadership potential. The underlying principles are robust and respectful of the individual - a distinctive feature in this field. The Floreat models of individual leadership development neatly match the organisational models utilised by Advanced Dynamics.
ABSTRACT: "Learning through Doing – A case study" 
Peter will present a case study about the transformation of the culture in a coal mine in the words of the leaders involved.  The coal industry in Australia involves one of the toughest unions and the leadership challenges are high.  The case study will show what is possible when leaders apply discipline and rigour to their leadership work.  There will be some discussion of the underpinning models but the focus will be on the adult learning process used by Advanced Dynamics.
AGENDA
18.00 Arrival & Networking
19.00 Presentation(s)
20.00 Discussion
21.00 Advisory Board and Close of Meeting
Meetings of the Operational Excellence Society are open to the public. Please contact David Boyman (boymandr@xonitek.com) for more information.
When & Where

RedQuadrant's Offices
27-29 S Lambeth Rd
SW8 1SZ London
United Kingdom


Monday, September 30, 2013 from 6:00 PM to 9:00 PM (BST)
Add to my calendar
Organizer
Operational Excellence Society
The Operational Excellence Society is a "grass-roots" organization committed to those Change Agents dedicated to the continuous and deliberate improvement of company performance AND the circumstances of those who work there – to pursue "Operational Excellence by Design" and not by coincidence.
It's a place where people can take the conversation from cyberspace and make it face-to-face, to exchange ideas and best practices, and offer and receive mentorship.  Whether you are in industry, a practitioner, in academia, a consultant, or an individual who is interested in the subject matter – all are welcome to join and participate.
2013-Sep: London Chapter Meeting