Description
SCHOLARSHIPS + TICKETS ARES STILL AVAILABLE BUT GOING FAST!
UPDATED AGENDA CAN BE VIEWED HERE:
www.sbnphiladelphia.org/initiatives/social_venture_institute/agenda/


The SBN Social Venture Institute (SVI) is a powerful learning experience for emerging and established entrepreneurs who aim to build a profitable company while being socially and environmentally responsible. The conference provides a supportive peer environment to entrepreneurs at every stage along with critical tools and insights to advance their success. Attendees can expect to leave SVI as stronger community and environmental stewards, smarter social entrepreneurs and more innovative thinkers.
At SVI, learning takes place in a variety of forms. Attendees can expect to hear the trials and triumphs from local and national successful entrepreneurs during True Confessions sessions. Networking skills will be refined and put to use during Networking Activities and Exercises. Attendees can take a deep dive on business challenges during dedicated Breakout Sessions. They will get connected to vendors and resources at the SVI Business Expo. A featured Case Study will allow participants to weigh in on real-life challenges of a local business.
SVI will take place onFriday, October 25 and Saturday, October 26 at the HUB Circa Centre (2929 Arch Street).
Tickets available at: svi2013.eventbrite.com
Scholarship applications at: ph.ly/SVI2013Scholarship
SVI attractsan incredibly diverse audience, as measured by background, industry, and stage of growth. All of these businesses can expect to derive value from the conference. Some attendees will meet new investors, others will meet mentors, and many will meet new suppliers and clients. Both Triple Bottom Line veterans and those who just started their sustainability journey are invited to attend.
SVI 2013 Highlights:
True Confession Roundups: Lightning talks by successful social entrepreneurs who will share their stories and expert advice

Marketing Breakout Sessions: To better service your business' needs, choose from 4 marketing breakout sessions:

Marketing 101: Beginner's Overview, How to Sell your Brand: The Power of Messaging,

Social Media: Which medium is right for you? What is your strategy? and Adwords/Organic SEO Workshop

.
Business Resource Expo: During this year's SVI Reception (on Friday), exhibitors and sponsors will offer information and resources from banks, service-based organizations, and more!

Coaching and Mentoring Sessions: Sign up for a slot with a professional coach and get 1-on-1 business advice

Social Media Help Desk: Throughout SVI, you can stop by the help desk to sign up for a Twitter account, get messaging tips, and learn how to increase your followers

Breakout Sessions: Offered each afternoon of SVI including a dynamic session, Applied strategies to business challenges with Philadelphia University


Featured speakers:

Michael Pearson of Union Packaging and Judy Wicks, Author of Good Morning, Beautiful Business

"The SVI team has created a non-judgmental space for entrepreneurs sharing a passion for sustainability to be honest and vulnerable and in essence instill great and inspiring strength."
- 2012 SVI Attendee
Continue to check www.socialventureinstitute.org for more details on speakers, agenda and additional news and offers.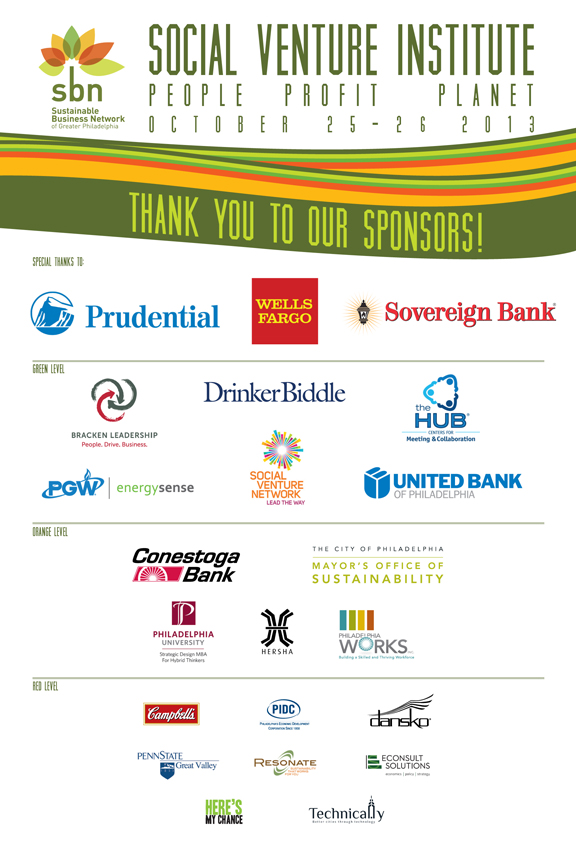 Cancellation Policy: Cancellations within 15 calendar days of the event are subject to forfeiture of 50% of conference fees. Within five days of the event, cancellations or no-shows are subject to forfeiture of the entire conference fee.
____________________________________________________________________________________
Purchase a SBN T-Shirt with your SVI purchase for just $20! Online sales have ended.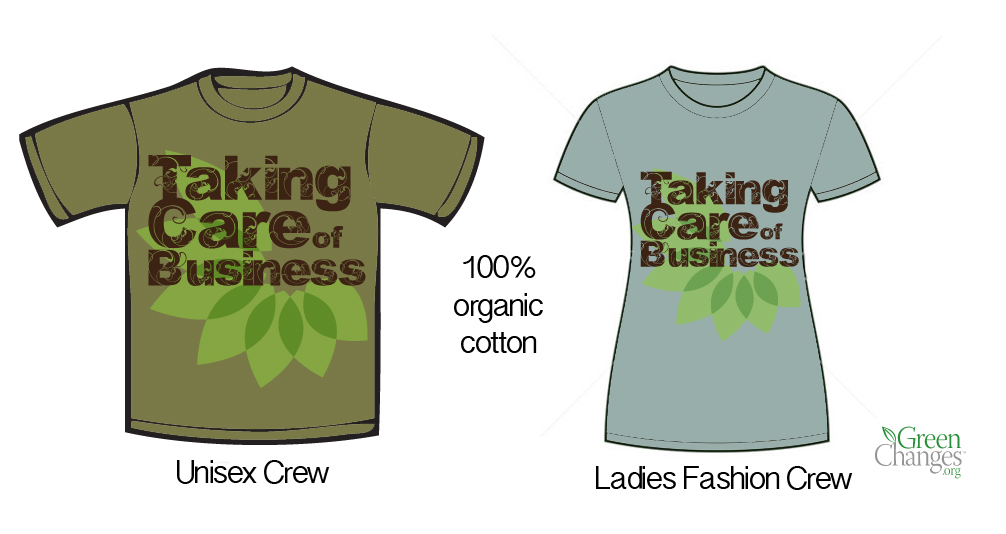 Organizer of 2013 SBN Social Venture Institute
The Sustainable Business Network of Greater Philadelphia is a business organization that brings together local leaders who share a common passion to grow successful businesses that are socially and environmentally responsible. We work with businesses from startups to older companies who want to create or maintain organizations that respect their employees, value the community and protect the earth.