2013 Orlando Prayer Breakfast

Friday, October 18, 2013 from 7:00 AM to 8:30 AM (EDT)
Event Details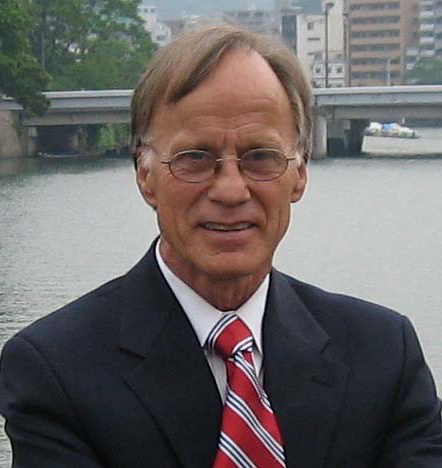 Stan Cottrell, Ultra Runner
Chairman of Friendship Sports Association
Combining the common sense of backwoods Kentucky, the sophisticated teachings of success and achievement, and his own compelling generosity of spirit, Stan Cottrell make us want to be better and more productive than we are.
There is a man running your way. He carries a compelling message that's entertaining to audiences of all ages, genders, positions and cultures. There's a reason he received standing ovations as the warm-up guy for Zig Ziglar for a little while, was  recipient of around 20 top Toastmasters' Awards, as well as keynote speaker and workshop leader for corporations and groups far and wide receiving shouts of enthusiastic delight from an energized, encouraged, super-charged applause. His message is for all peoples of the world.
As an athlete… Stan runs an uncommon event – UltraDistance – has clocked over 200,000 running miles, set world records, received innumerable awards.
As a speaker… Stan captivates audiences throughout the world with his humor and his unusual perspective of human nature.
As a businessman … Stan's message of motivation and achievement has set him apart on both national and international levels.
As a world figure … Stan has been honored by dignitaries and heads of state throughout the world – across all cultures, theologies and political systems.  His non-controversial, apolitical stance knows no such boundaries.  Using his unique running gift that has made him THE super-ultra-runner in the world, he has spread friendship and understanding between and among peoples and nations as a powerful Goodwill Ambassador.
The son of a rural Kentucky farmer, Stan started his climb from the bottom. He began his extraordinary running career at the age of 12, when he won first place at a county fair race.
Stan's "Friendship Runs" – ultra-distance treks across entire countries have brought nations together in friendship, and his words have inspired millions. In China, for example, he covered 2,125 miles in 53 days, averaging 40 miles a day. That's like running nearly two marathons every single day for two months!
Stan's extensive background as an entrepreneur and in all phases of corporate life has uniquely prepared him to translate the message of success and inner strength from his life to his listeners. Audiences have been astonished at his unique ability to help us find ways of turning our dreams into reality. He touches them in heart, thought and spirit whether in the auditorium, open-air amphitheater, classroom or informal throngs on the street during his Friendship Runs.
Now, Stan and his team want to expand the borders…literally to every nation, colony and territory known to the world today.  Stan has answered the call to The Lord's Last Great Commandment…"The Great Commission" as recorded in Matthew 28:18, 19 by going into all the world spreading love, hope and help while also raising funds to help care for the orphans.
When & Where

Gaylord Palms Resort and Convention Center, Osceola Ballroom
6000 W Osceola Pkwy
Kissimmee, FL 34746


Friday, October 18, 2013 from 7:00 AM to 8:30 AM (EDT)
Add to my calendar
2013 Orlando Prayer Breakfast