2013 Novel Crafters Seminar of the Rockies

Saturday, November 9, 2013 from 8:00 AM to 5:00 PM (MST)
Event Details
HIS Writers (ACFW North Denver Chapter)
Novel Crafters Seminar of the Rockies
presents...
Jerry B. Jenkins
NY Times Best-selling Author
Ferocious Self-Editing: How to Set Your Writing Apart
______________________________________
Saturday, November 9th
8:00 a.m. - 5:00 p.m.
Registration check-in and continental breakfast begin at 8:00 a.m. Seminar begins at 8:30 a.m.


Ramada Plaza Hotel & Convention Center

10 East 120th Avenue
(SE Corner of I-25 & 120th Avenue)
Northglenn, Colorado 
A NOTE FROM JERRY B. JENKINS:

If you're a novelist or a would-be novelist, here's a day-long seminar designed just for you.

This is the most practical, down-to-earth teaching you'll find on how to become a ferocious self-editor and set your fiction apart from the competition overnight.

I'll show you all the mistakes I've made in four decades of writing, so you won't have to repeat them. And I'll show you how I discovered the way to editors' hearts.

Best of all, you'll learn how to get readers to tell you they've fallen in love with your characters and stayed up all night because they couldn't quit turning the pages.

I'll show you all this by editing several anonymously submitted sample first pages (maybe even one of yours), showing you what works, what doesn't, and how to fix it.

I call this "Ferocious Self-Editing: How to Set Your Work Apart," and it is being held November 9 at the Novel Crafters Seminar of the Rockies in Northglenn, Colorado.

I'd love to see you there!
Speaker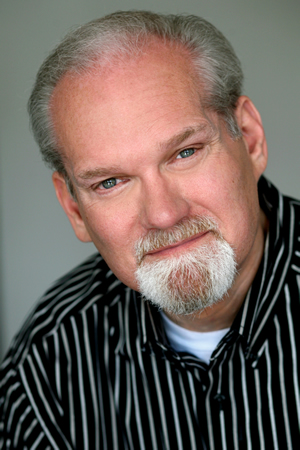 Jerry B. Jenkins, former editor of Moody Magazine, vice president for publishing, and now chairman of the board of trustees for the Moody Bible Institute of Chicago, is the author of more than 180 books, including the 63,000,000-selling Left Behind series. Jerry has been awarded honorary doctorates from Bethel College (Indiana), Trinity International University (Illinois), Colorado Christian University, Huntington University (Indiana), and Tennessee Temple University.
Riven, which Jerry considers his life's work novel, released in July 2008 to stellar reviews and has been optioned for a movie.
I, Saul, Jenkins's most recent book, released from Worthy Publishing in August 2013 and has been described as The DaVinci Code meets The Robe, as it combines a modern day thriller with a historical novel. 
Jenkins's writing has appeared in Time, Reader's Digest, Parade, Guideposts, and dozens of Christian periodicals. He also serves as a contributing editor to Writer's Digest.
Jenkins and Tim LaHaye were featured in a May 24, 2004 cover story in Newsweek magazine as "The New Prophets of Revelation."
Jenkins's non-fiction books include many as-told-to autobiographies, including those of Hank Aaron, Bill Gaither, Orel Hershiser, Luis Palau, Walter Payton, Meadowlark Lemon, Nolan Ryan, and Mike Singletary. The Hershiser and Ryan books reached the New York Times best-seller list. Jenkins also assisted Dr. Billy Graham with his memoirs, Just As I Am, also aNew York Times bestseller. Jerry spent 13 months working with Dr. Graham, and considers the project the privilege of a lifetime.
Jerry owns Jenkins Entertainment, a filmmaking company in Chicago, which produced the critically-acclaimed Hometown Legend, listed as one of the Top 10 family films of 2002 by Good News Communication's MOVIEGUIDE. Jenkins Entertainment also produced Midnight Clear, winner of the Special Jury Prize for "Best First Feature" at the 2007 Cinequest Film Festival.
What If…, Jenkins Entertainment's latest feature, released to theaters in August of 2010 and on DVD in March 2011. It was a finalist for best family picture of 2010 along with such features as Toy Story 3 and Despicable Me.
Jenkins also owns the Christian Writers Guild, which for nearly 50 years has trained people to sell their writing. Along with a critique service, the Writing for the Soul conference, and the Operation First Novel contest, the Guild offers writers a dozen email correspondence courses. Each comes with a personal mentor — a professional writer and editor — who encourages, instructs, and challenges students each step of the way. 
Jerry Jenkins wrote the nationally syndicated sports story comic strip, Gil Thorp, from 1996-2004. 
He speaks widely, primarily on writing, and is a sought-after humorist. 

Jenkins and his wife Dianna live in Colorado and have three grown sons and eight grandchildren. 
Registration
Registration includes continental breakfast, buffet luncheon, afternoon snack, unlimited coffee/tea service, and admission to the seminar.
Early bird
Early bird registration begins July 1st and runs through September 30th.
Cost: $105* for ACFW & CWG members; $125 for all others
Those who register during the early bird will have their name put into a drawing for a $50 cash rebate. Drawing to take place day of seminar
Standard - PRICE ROLLBACK!
Standard registration begins October 1st and runs through November 4th
Cost: $105* for ACFW & CWG members; $125 for all others
REGISTRATION ENDS NOVEMBER 4TH!
Discounts
Discounts are for American Christian Fiction Writers (ACFW) and Christian Writers Guild (CWG) members only. Membership must be verifiable:

ACFW members, enter promotional code "ACFW" to receive your discount
CWG members, enter promotional code "CWG" to receive your discount

Discount will be applied at checkout
Only one discount per person
*with discount
Seminar Schedule  
| | | |
| --- | --- | --- |
| 8:00 - 8:30 a.m. |   | Registration check-in and continental breakfast |
| 8:30 - 9:00 a.m. |   | Welcome and announcements |
| 9:00 - 9:45 a.m. |   | Intro: Ferocious Self-Editing: How to Set Your Writing Apart  |
| 9:45 - 10:00 a.m. |   | Break |
| 10:00 a.m. - 11:00 a.m. |   | Session 1 |
| 11:00 - 11:10 a.m. |   | Break |
| 11:10 a.m. - Noon |   | Session 2 |
| Noon - 1:00 p.m. |   | Lunch |
| 1:00 - 2:30 p.m. |   | Session 3 |
| 2:30 - 2:45 p.m. |   | Break |
| 2:45 - 4:00 p.m. |   | Session 4 |
| 4:00 - 4:45 p.m. |   | Q & A |
| 4:45 - 5:00 p.m. |   | Closing |

Hotel Accommodations 
Hotel accommodations are available at the Ramada Plaza by phoning 303-452-4100 or 1-888-288-4982. Attendee is responsible for making their own reservation. Please mention "HIS Writers" or "Novel Crafters Seminar" to receive your room discount. Rooms must be booked by November 1, 2013.
______________________________________

EVENT CANCELLATION AND REFUND POLICY: $10 cancellation fee if canceled July 1 - September 30. $50 cancellation fee if canceled October 1 - October 31. No refunds after October 31st.
The Novel Crafter's Seminar of the Rockies is sponsored by HIS Writers, ACFW North Denver Chapter. For questions, please contact NovelCraftersSeminar@hiswriters.acfwcolorado.com. To sign up for their monthly newsletter, click here.
When & Where

Ramada Plaza Hotel & Convention Center
10 East 120th Avenue
Northglenn, 80233


Saturday, November 9, 2013 from 8:00 AM to 5:00 PM (MST)
Add to my calendar
Organizer
ACFW North Denver (HIS Writers)
ACFW North Denver is a local chapter of American Christian Fiction Writers (ACFW). We meet the second Monday of each month at Barnes and Noble, 9370 Sheridan Blvd (NE Corner of 92nd and Sheridan), Westminster, CO. Meetings are open to all.
Our mission is to encourage fiction writers, help develop their skills, educate them in the market, and provide fellowship for writers of like interest.
Questions regarding our meetings and events can be directed to Bethany Williams, HIS Writers president, at president@acfwnorthdenver.com.
Click here to subscribe to our monthly newsletter.
2013 Novel Crafters Seminar of the Rockies