2013-Nov: Atlanta Chapter Meeting

Tuesday, November 12, 2013 from 6:30 PM to 8:30 PM (EST)
Event Details
The Operational Excellence Society is happy to announce the next meeting for the Atlanta Chapter on Tuesday, November 12th, 2013. Please feel free to share this opportunity to your professional network, refer a colleague or, better yet, Bring a Friend!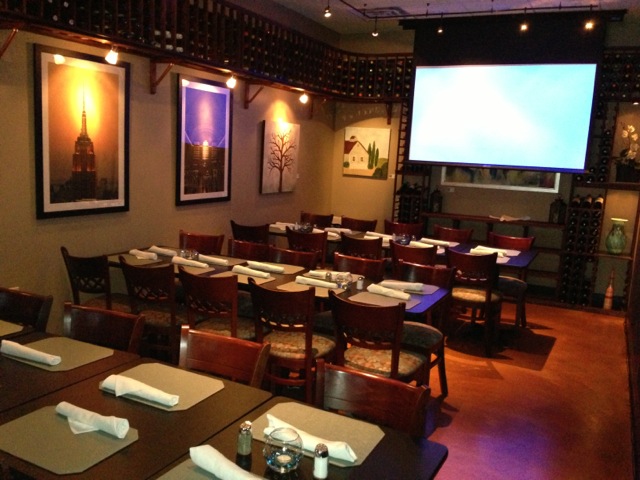 Topic: "MOOC Education - Disruptive Education Delivery for Professionals"
Continuing education for professionals has been problematic for a long time. Taking most traditional courses requires taking time off work, spending a lot of money, fitting your schedule to the demands of the lectures and labs available for the courses, and sometimes physically going to the course location. This limits the types and number of courses that a working professional can take. Many times courses available narrowly target very technical subjects which may or may not match the needs and interests of the professional.
There is a new course delivery technology available called MOOC - Massive Open Online Courses that solves these problems. We will review:

The origins and continuing development of the concept of the MOOC,

Look at some of the delivery mechanisms employed (video lectures, online quizzes and tests, use of advanced software tools),

Look at the subject matters covered, including traditional college and graduate level courses, as well as professional content courses,

The actual experience of taking a course, including the time requirements and what to expect while taking the course,

Plus open discussion.
The second half of the presentation will be a deep dive into one of the courses the presenter has recently taken, Probabilistic Graphical Models. The course review will include:
Excerpts from the video lectures,

Reviewing the problem sets and quizzes,

A look at the software tools and programming assignments the student works,

Review the results of the course, and what new skills and knowledge was gained by taking the course.
PRESENTER: Thomas Wiencko - President at Wiencko & Associates Inc. (LinkedIn Profile)
Mr. Wiencko is an expert in many areas of telecommunications technology related to systems and business processes.  As President of Wiencko & Associates, he has led projects for major carriers in a wide variety of systems areas, such as the first switch based real-time billing application, a precursor to current pre-paid systems, mediation platforms, performance management, and transport management, ordering and workflow systems.  Mr. Wiencko has also personally managed large network integrations and technology migration and replacement projects as the result of industry consolidation mergers.
Mr. Wiencko has recently consulted for a number of major carriers in organizational, process, technology and merger/acquisition areas, including BellSouth Cellular, Powertel,  VoiceStream, Sprint, T-Mobile, and AT&T.  He has also consulted with a number of successful startup firms in areas of wireless application and technology development, operations center design and management, systems design, and, strategic business development.
Agenda:
6:30 – Registration
7:00 – Presentation
8:00 – Networking Mixer
8:30 – Closing
Meetings of the Operational Excellence Society are open to the public. There is no delegate fee for this event, but space is limited. For more information, please contact Wilson Faure (FaureWF@xonitek.com) or Trinity DeMars (DeMarsTK@xonitek.com).
When & Where

B's Bistro
6010 B1 Sandy Springs Circle
Sandy Springs, GA 30328


Tuesday, November 12, 2013 from 6:30 PM to 8:30 PM (EST)
Add to my calendar
Organizer
Operational Excellence Society
The Operational Excellence Society is a "grass-roots" organization committed to those Change Agents dedicated to the continuous and deliberate improvement of company performance AND the circumstances of those who work there – to pursue "Operational Excellence by Design" and not by coincidence.
It's a place where people can take the conversation from cyberspace and make it face-to-face, to exchange ideas and best practices, and offer and receive mentorship.  Whether you are in industry, a practitioner, in academia, a consultant, or an individual who is interested in the subject matter – all are welcome to join and participate.
2013-Nov: Atlanta Chapter Meeting