2013 Nexus Symposium
Orange, CA
Bummer! Sales have ended.
Unfortunately, tickets for this event are no longer on sale.
Event Details
PRIVACY AND THE INTERNET: IS THE LAW ADAPTING AS FAST AS WE ARE? THE LEGAL IMPLICATIONS OF TECHNOLOGICAL ADVANCEMENTS
Friday, October 11, 2013
8:45 a.m. to 5:00 p.m.
Presented by Chapman University Fowler School of Law Nexus Journal of Law and Policy
6 Hours California General MCLE credit
Social media sites, cell phones, computers, and the Internet have all become everyday necessities to the average individual. Few put any thought into the legal implications that arise from using these technological advancements. What may seem like a simple comment on the Internet and an exercise of freedom of speech may turn into a criminal investigation. What might be an internal company discussion on a social media site may seem private, but in reality it might also be subject to legal action in which discovery is required. The question that arises is whether or not the law is keeping up with the advances in technology that we face every minute. It is no longer a question of whether the Internet can connect us, but rather a question of how far is too far.
Nexus Journal of Law and Policy at The Dale E. Fowler School of Law at Chapman University are pleased to host a legal symposium on October 11, 2013 addressing the issues of Privacy and the Internet. This Symposium will provide an opportunity to explore and discuss the current state of the law, and the best approach for the future. As technology advances, so too must the legal field.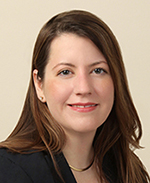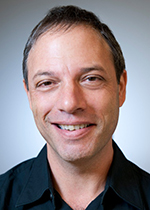 Keynote speakers Amy S. Mushahwar and Kevin Davis
To view more information, visit our website.
 All visitors for the symposium should park in the Cypress Lot at the intersection of Cypress and Sycamore.
Disability Services will be provided upon request. If you require specific accommodations for this event, your request must be submitted no later than 7 business days prior to the event: Wednesday, October 2. Please submit requests or questions to: Ian Jones at 714-628-2619 or ijones@chapman.edu