2013 Mustang Stampede

Sunday, October 27, 2013 at 8:00 AM (PDT)
Event Details
The CMS PTA Proudly Presents...
The 5th Annual Family 5K Run/Walk and Pancake Breakfast
 Sunday, October 27th
Check-In at 8am
Race Starts at 9am
Rain or Shine!
Proceeds Fund: 
Teacher, Staff & Administration Grants * Community Building Events * Grade Level Celebrations * School Beautifcation * Library Books * Staff Appreciation
Course:
5K Walk/Run through residential area near CMS (No wheels or pets; Strollers are ok!)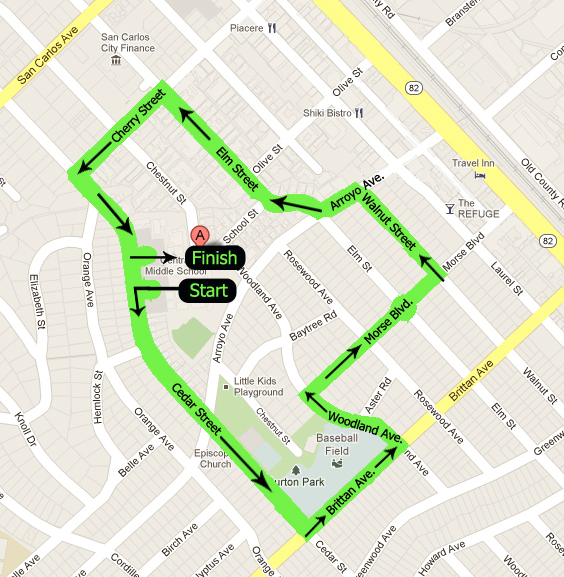 Prizes:
Top Race Finishers, best costumes & centipedes.
"Get out of the Mile in PE" for one week for CMS student participants (must run/walk to qualify)
LUNCH PARTY for all homerooms with 100% participation
(students need not attend to count!)
Random Drawing for all participants
Check-In:
All participants must pick-up race bibs
Early check-in available on Saturday October 26 from 2-5pm at
Road Runner Sports, 1125 Industrial Rd.
-- Road Runner VIPs will get 25%off that day purchases.
-- Non-RR VIPs will get 10% off that day purchases.
-- CMS will receive $2 from Road Runner for every CMS supporter who fills out a raffle that day.
All registrants will receive a $10 coupon to be used on their next trip to Road Runner.
Day of check-in and walk-up registration opens 8am in Mustang Hall.
T Shirt Sizes not guaranteed after Oct. 14