2013 MCJW Economic Development Seminar

Saturday, March 9, 2013 from 9:00 AM to 11:00 AM
Event Details
National Coalition of 100 Black Women, Inc., Pennsylvania Chapter
Economic Development Committee
27th Annual Madam CJ Walker Luncheon and 

Economic Development Seminar
An American entrepreneur and philanthropist, regarded as the first female self made millionaire in America.  She made her fortune by developing and marketing a successful line of beauty and hair products for black women under the company she founded, Madam C.J. Walker Manufacturing Company.
---
Making a Comeback from a Setback
In life, everyone experiences some kind of adversity, loss, setback or failure.  Whether it's in your career or personal life, setbacks happen.  The important thing is not to let it stop you and to know that you can make a comeback.  Therefore we invite you to our seminar to learn from a panel of experts that embody success as a result of perseverance.
Panel of Experts
Melinda Emerson ("Small Biz Lady")
CEO of Quintessence Multimedia, Small Business Coach, author of Succeed as Your Own Boss, and writer for The New York Times
Kerri Conner Matchett, CPA
Certified Public Accountant for Anita T. Conner & Associates, P.C.
 Argie Allen, PH.D
Director of Clinical Training, Drexel University
Michele Lawrence
Senior Vice President of Philadelphia Retail Market, Wells Fargo
Panel Discussion Moderated by Cherri Gregg of KYW Radio
Join us for...
Panel Discussion
Breakout Sessions
Business and Self Assessments
Q&A
Giveaways
Advocacy Presentations by
Michelle Ray
Board Member for Women Against Abuse, Inc.
Jen Horwitz
Director of Public Policy for Women's Way on Human Trafficking
Loews Hotel at 12th and Market Streets on March 9, 2013 from 9 AM - 11 AM
Economic Development Committee Leadership 
Jumoke K. Dada, Chair | Mable Welborn, Co-Chair
Sponsored by
The African-American Chamber of Commerce Foundation
---
Luncheon
Educate. Elevate. Advocate. 
You are also invited to join us immediately following the seminar for the premier luncheon for women in Philadelphia:
 Madam CJ Walker Awards Luncheon
Keynote Speaker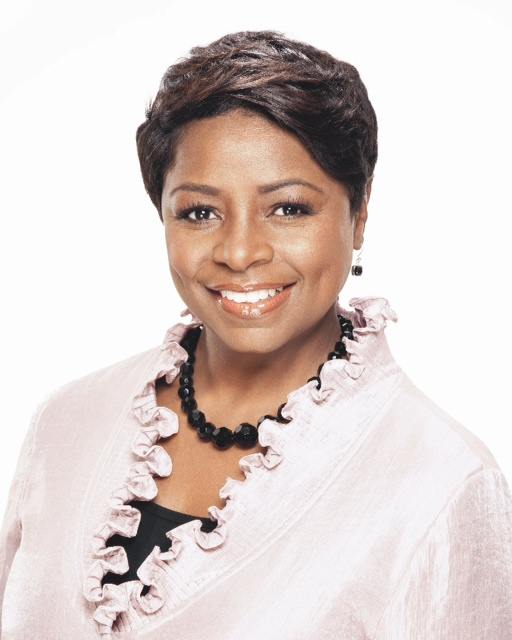 Angela E. Guy is the SVP of Diversity and Inclusion for L'Oreal USA, the U.S. leading beauty company.  In this role, Ms. Guy is responsible for shaping the diversity efforts for L'Oreal USA as a business imperative that highlights the value of all forms of beauty and well-being, while respecting and reflecting the difference of our rapidly changing marketplace.
Tickets are $75 and available for purchase at www.nc100bw-pa.org.
Organizer
The National Coalition of 100 Black Women, Inc. – Pennsylvania Chapter (NC100BW-PA) focuses on recognizing and developing community leaders who are committed to advancing equity and empowerment among women of color. Through our advocacy efforts NC100BW-PA seeks to enhance the quality of public and private resources for the economic growth and development of disadvantaged women and girls.  We are dedicated to advocacy, community, the creation of wealth for social change as well as the enhancement of career opportunities for women of color through networking and strategically-designed programming.