Description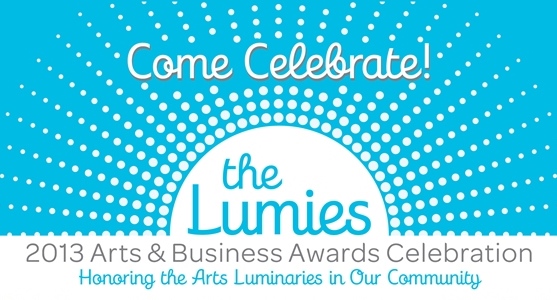 THE 2013 LUMIES AWARDS CELEBRATION
A Gala Evening of Fun, Food, Music and More
The Lumies Awards Celebration is an evening of great food, music and company—including artists, industry and government leaders and those who love the arts. Join us at El Casino Ballroom in celebrating the amazing people, organizations and businesses that make Tucson a vibrant center of the arts!
A VIP Reception for Nominees and Sponsors starts at 5.30 p.m., followed by the General Reception at 6.30 PM that features a buffet of delectable eats brought to you by Gallery of Food and cash bar with ID.
At 7.30 PM, acclaimed journalist Ernesto Portillo Jr. will take to the stage to honor this year's Lumines Award Nominees and announce the Winners. In line with longstanding tradition, each winner will be presented with an iridescent award created by master glass artist Tom Philabaum.
After the Ceremony, the immensely popular Tom Walbank & the Ambassadors will rock the dance floor with their inspired Electric Delta Blues sound.
Everyone is invited! For more information please visit us online or
call 520-624-0595.
*Nominees are honored in 11 categories, for nominee list please visit:
2013 Lumies Nominees *
~~~

Organizer of 2013 Lumies Arts & Business Awards
MISSION
The Tucson Pima Arts Council fosters artistic expression, civic participation and the economic growth of our diverse community by supporting, promoting, and advocating for arts and culture.
The Tucson Pima Arts & Business Awards recognizes individuals and organizations that have made exceptional artistic achievements and contributions to the local economy and that nurture and advocate the arts through leadership, support, participation and advocacy.