2013 Innovative Practice Forum #3 - July 10

Wednesday, July 10, 2013 from 8:00 AM to 10:00 AM (CDT)
Event Details
WEDNESDAY, JULY 10 AT 8 A.M.

(Registration begins at 7:30 a.m. Continental breakfast provided.)

Lauren Della Bella, President, SHP Leading Design - a planning and architecture firm based in Cincinnati
The Architect as Advocate / Building Partnerships
International Market Square, 275 Market Street, Ste. 185, Minneapolis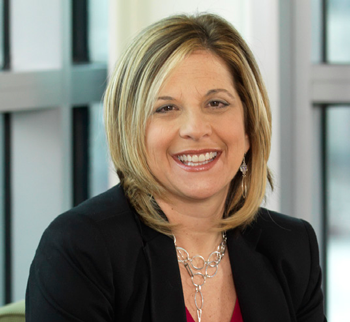 Ms. Della Bella is the first female to be named president of SHP Leading Design. She is a partner and owner who has been with SHP for more than 25 years. Ms. Della Bella's entire career has been dedicated to the architecture and engineering industry and she holds a degree in urban planning from the University of Cincinnati. Since joining SHP in 1988, she has undertaken a variety of roles blending her planning and marketing expertise. She spearheaded the development of SHP's nationally recognized community engagement process named The Schoolhouse of Quality® which has been employed on more than $1 million in educational architecture. She was a contributor to the book The Schoohouse of Quality, How One Voice Built a Better School, which was recognized in the book celebrating the 150th anniversary of the AIA: Architecture, An Eye for Success. In addition, she was also responsible for developing the award-winning Insite Magazine, an SHP publication.
 "Depending on your readiness to adapt to a new world in architecture and design, you most likely sense both tremendous opportunity and threat on the horizon. One of the leaders addressing these challenges is Lauren Della Bella, the President of SHP Leading Design, a planning and architecture firm based in Cincinnati. Della Bella is on the vanguard of strategic leaders in our profession today. She stresses the limitless potential of the professional during a time when computers are overtaking many of the duties formerly assigned to technical staff in firms. She has been described as a trendmaster and as a champion of design by the Design Futures Council, Washington DC, where she is a Senior Fellow." -- James P. Cramer, Hon. AIA, Chairman & Principal, Greenway Group
"Lauren Della Bella is a leading voice for positive change in the design industry. As a colleague on the Design Futures Council Executive Board, I've had the good fortune to know Lauren for several years. She brings forward fresh and innovative ideas about marketing approaches, design processes, and collaborative delivery methods. Architects who visit Lauren's office, SHP Leading Design, are inspired with new possibilities about how to approach their work and be more successful. Lauren is a role model who challenges traditional paradigms of practice and brings forth new visions that keep our profession strong and relevant. AIA Minnesota architects will benefit as Lauren shares her insights about our industry at the Innovative Practice Forum."  --  Steve Fiskum, FAIA, AIA Minnesota Past President
For more information on Forum programs, go to www.aia-mn.org.
When & Where

International Market Square
275 Market Street
Studio 185
Minneapolis, MN 55405


Wednesday, July 10, 2013 from 8:00 AM to 10:00 AM (CDT)
Add to my calendar
Organizer
The American Institute of Architects Minnesota is a non-profit association for architects. We are a state component of the national AIA organization with three local chapters: AIA Minneapolis; AIA Saint Paul; and AIA Northern Minnesota. AIA Minnesota publishes the award-winning magazine Architecture Minnesota and a monthly member enewsletter Matrix. www.aia-mn.org