2013 HYSTA Annual Conference: Empowering the Next Generation Entrepreneurs

Saturday, October 5, 2013 from 8:15 AM to 9:00 PM (PDT)
Event Details

 Follow the Conference on 

Go Green! Go Mobile! Go Social!  HYSTA is proud to offer 

REGISTRATION & INFO
HYSTA Annual Conference Website: http://www.hysta.org/ac2013
Group sales (8 or more): http://hystaac2013group.eventbrite.com/
* Online registration closes on Oct 1. But onsite registration on Oct 5 is available.
* Lunch provided for paid ticket holders only
* All sales are final. Tickets are not refundable but can be transferred to other people.
FEATURED KEYNOTE SPEAKERS





Director of Stanford Artificial Intelligence (AI) Lab


Charles Huang
Co-Founder of Green Throttle Games;
Former Co-Founder of RedOctane
Chief Operating Officer of Evernote Corporation
Board Member of Supercell;
Co-Founder & CEO of Superfish
Independent Non-Executive Director of Semiconductor Manufacturing International Corporation (SMIC)
Former Executive Vice President of Intel Corporation
PLUS OTHER REMARKABLE SPEAKERS 



























- Andy Zhong, CEO of FunPlus
- Ashwin Navin, Co-Founder & CEO of Flingo; Former President and Co-Founder of  BitTorrent
- Bill Cui, Co-Founder & CEO of MedConnections Inc.
- Bob Fu-Yuan Lin, Co-Founder of Acorn Campus
- Cliff L. Ma, Founder, Chairman & CEO of VoiceOn Technology International
- Connie Chan, Partner of Andreessen Horowitz
- David Chao, Co-Founder of DCM
- David Liu, CEO of Redtoms
- Diana Weiping Ding, Founder & CEO of Ding Ding TV
- Elizabeth Xu, Global VP of Product Engineering, Acxiom Corp.
- George Hu, COO of Salesforce.com
- HP Jin, Co-Founder, President & CEO of Telenav
- Jack Jia, Partner of GSR Ventures; Founder ofTrusper/Baynote/Interwoven
- Jack Xu, Co-President & CTO of Sina
- James Zhang, Partner of Formation 8
- Jarvis Mak, SVP of Customer Success at Rocket Fuel, Inc.
- Joshua Reeves, Co-Founder of ZenPayroll  (2012 Forbe's 30-Under-30)
- Karen Boezi
, CEO of Redwood Bioscience
- Ken Xie, CEO of Fortinet Inc.
- Kenneth Shaw, Co-Founder & CEO of Tawkify
- Leslie Yuen, Founder of Globalization Training Office
- Lili Zheng, Co-leader of Deloitte Asia Pacific International of Excellence (AP ICE)
- Michael Tso, Co-Founder & CEO of Cloudian Inc.
- Patrick Lee, Co-Founder of alivenotdead.com; Former Co-Founder & CEO of Rotten Tomatoes
- Rebecca A. Fannin, Contributor of Forbes; Journalist, Author and Entrepreneur
- Richard Lim, Managing Director of GSR Ventures
- Wei-Chien Lee, Licensed Clinical Psychologist & Counselor Faculty at San Jose State University
- Zhou Wei, President & CEO of Centrillion Biosciences, Inc.

More About Speakers Profile: http://www.hysta.org/ac2013/speakers
HYSTA Annual Conference Showcasing China Partnership Program (CPP)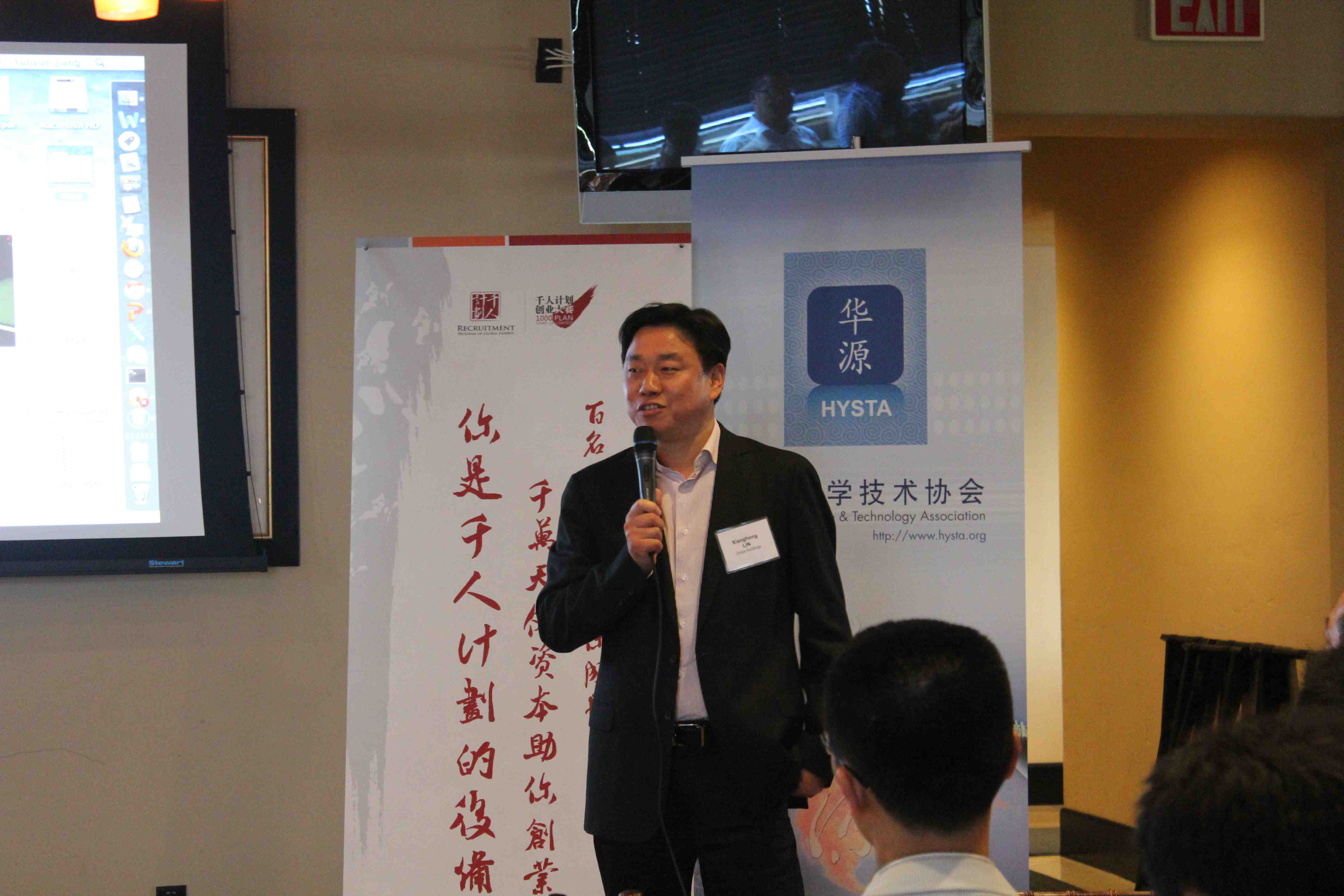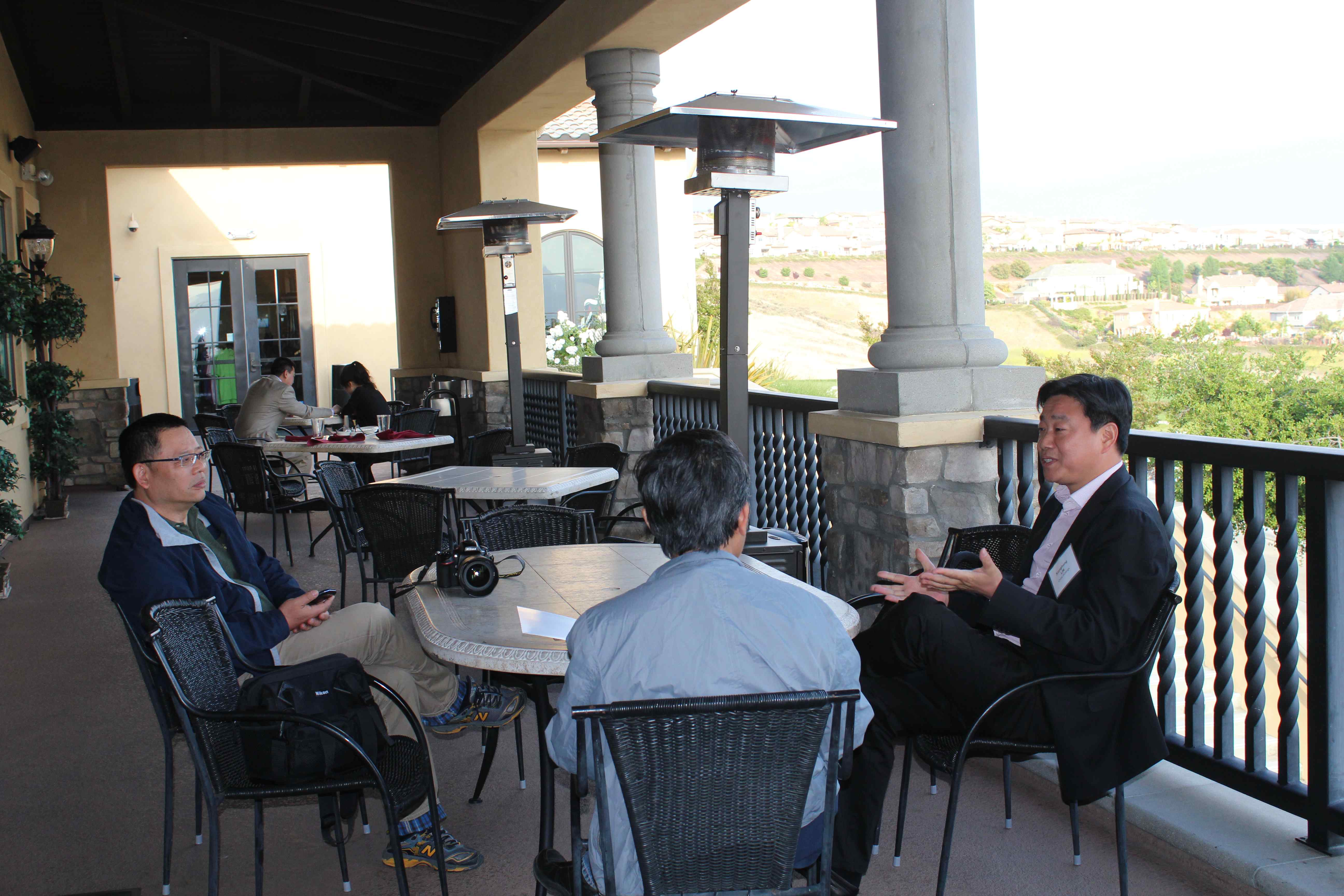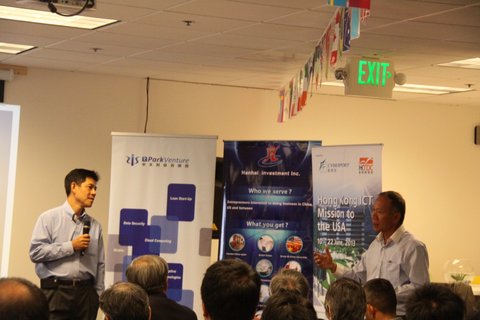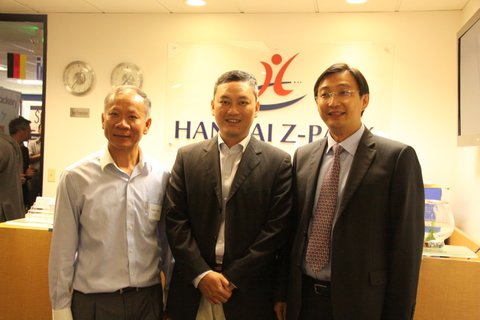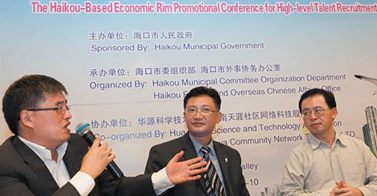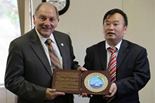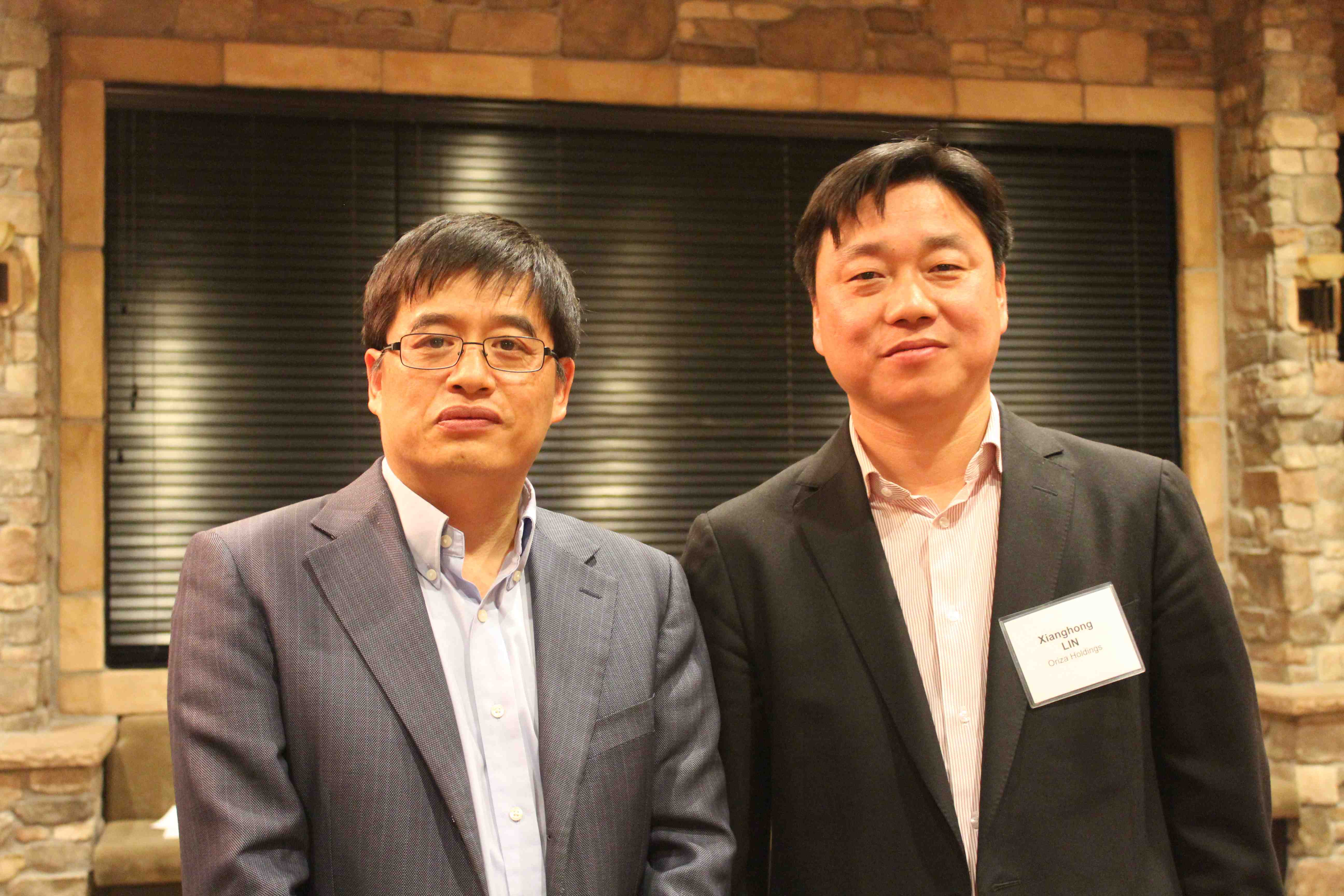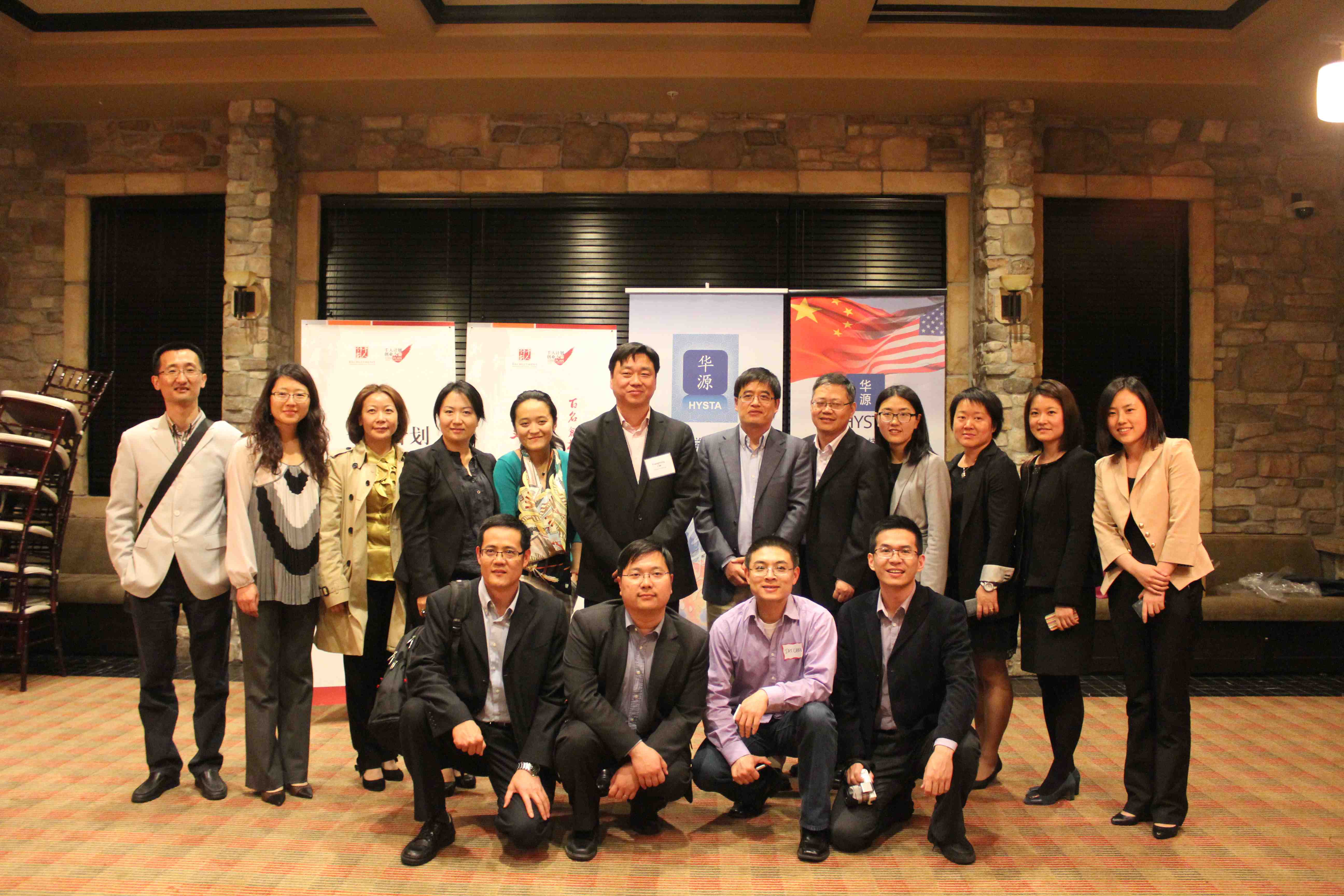 As a HYSTA key initiative, China Partnership Program (CPP) was formed to promote the cross-border collaborations between U.S. and China. The program hosts frequent receptions and recruiting events for delegations from China, lead business trips to China and help entrepreneurs in landing, and connect companies with investors.
This year, CPP team has organized the following events:
- Suzhou Thousand Talent Banquet "融在沙湖"人才资本交流会"
- 2013 Hong Kong Cyberport Visit to Silicon Valley
- 2013 Hisense Silicon Valley Recruiting Conference
- 2013 Legend Star CEO Training [联想之星.华源]创业CEO硅谷特训班
- 2013 Hainan Promotion and Recruiting Banquet (Silicon Valley)
Join The Award Winning "Best of Television Program Production" Battle Silicon on Conference Day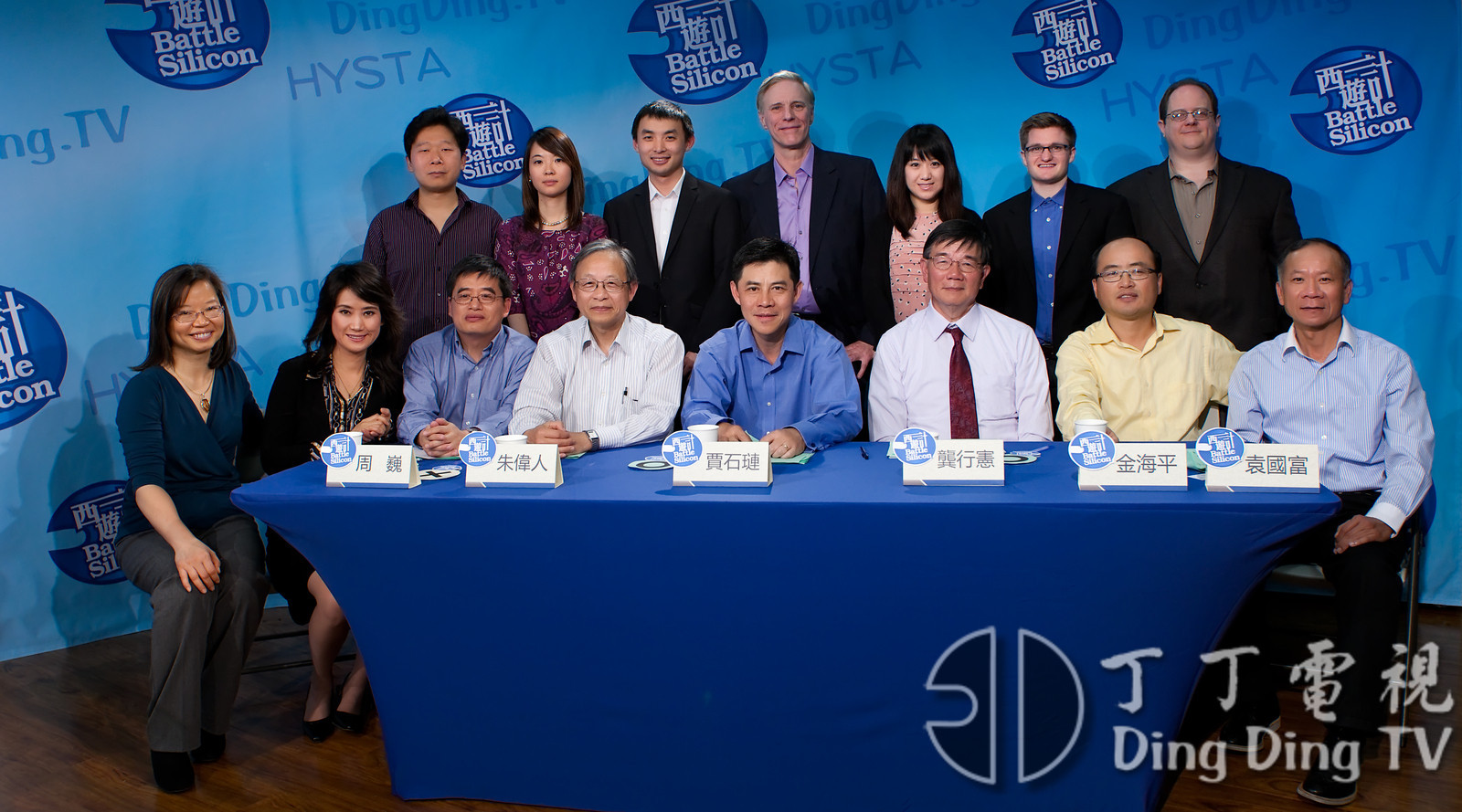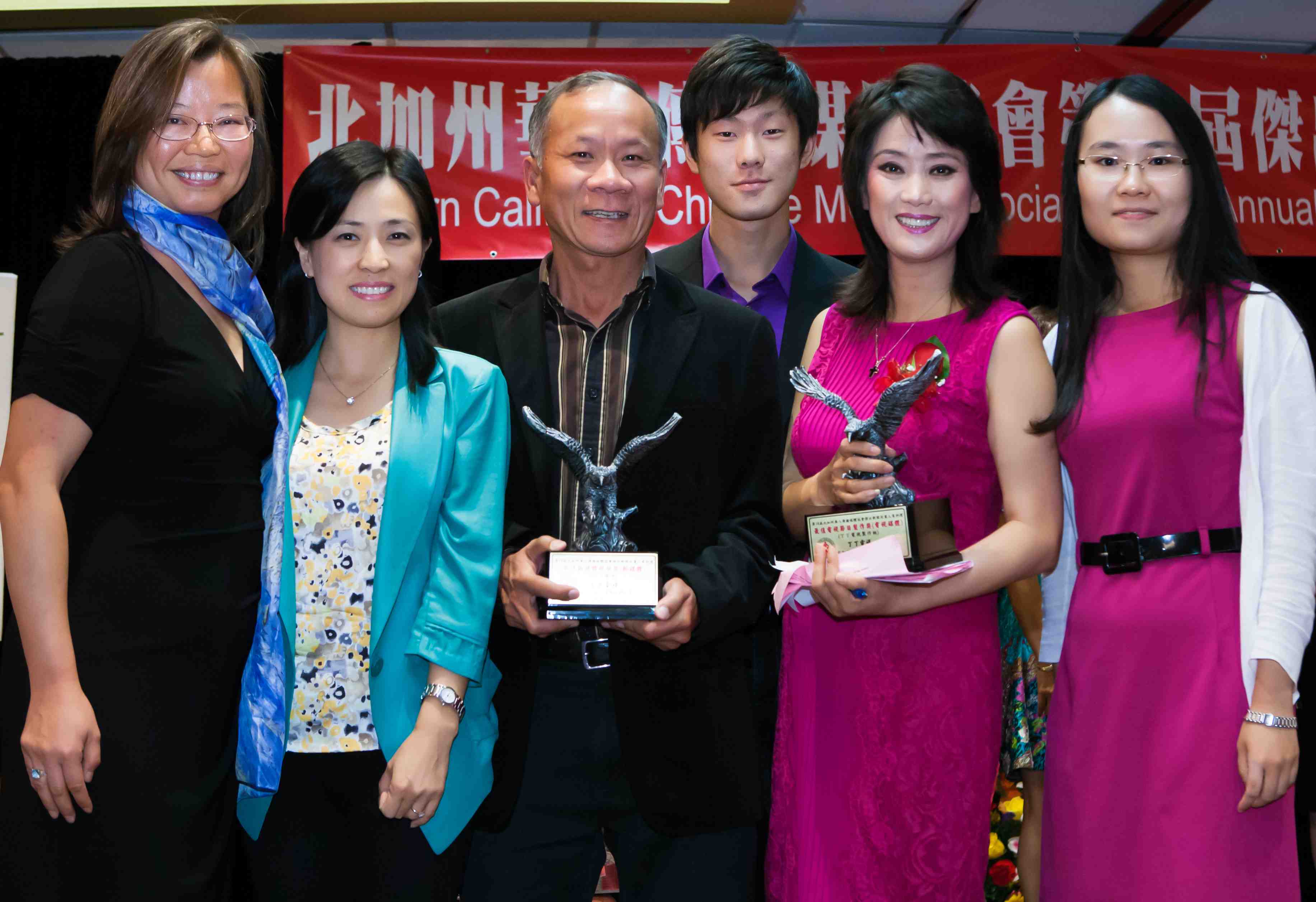 The TV series of Battle Silicon is a co-production of HYSTA and Ding Ding TV th
at d
ebut in May 2013. Battle Silicon, a platform for entrepreneurs to com
pete with each o
ther and to interact with in
vestors. It is recorded and streamed in the Internet. Since its inception, there have been more than 20 companies attending this TV contest show. In August, Battle Silicon has partnered with top-tier media ifeng.com to roll out in China. It is expecting 100 million viewers in 18 months. Battle Silicon was recently awarded the "Best of Television Program Production" awarded by NCCMA Outstanding Journalism Ceremony. More about the

news

.
There will be a panel featuring Battle Silicon at 2013 HYSTA Annual Conference on October 5th. Make sure you don't miss this exciting panel.
CONFERENCE PANELS
- Mobile Internet Startups in US and China
- "Battle Silicon" Reality TV Show - Startups Interact with Investors
- Doing Startups, a Debate by Two Generations of Entrepreneur
- From Idea to Company (by China Partnership Program)
- Tech Trend in Social, Mobile and Big Data: Opportunities and Challenges
- Women Leadership & Entrepreneurship
- Life Science Meets Big Data
MEMBERSHIP
All ticketed attendees receive a complimentary annual HYSTA membership. Benefits include:
- Up to 50% discount on event fees throughout the year
- Advance notification of new events
- Member-only newsletter
- New benefits added throughout the year
Photography/Videography Release: As a condition of your appearance or attendance at HYSTA annual conference or any related event, you expressly grant HYSTA and the associated photographers permission to capture images of you and to use those images for the purposes of recording and reporting on this event and for use in promoting future events and that such uses shall not impose any liability on HYSTA and photographers or entitle you to any compensation for the use of your likeness.
Have questions about 2013 HYSTA Annual Conference: Empowering the Next Generation Entrepreneurs?
Contact HYSTA
When & Where

Mission Bay Conference Center at UCSF
1675 Owens Street
San Francisco, CA 94158


Saturday, October 5, 2013 from 8:15 AM to 9:00 PM (PDT)
Add to my calendar
Organizer
Established in 1999, HYSTA is the leading non-profit US-China professional organization in Silicon Valley that aims to help investors, entrepreneurs, business leaders, young talents, students and scientists and scholars to better connect and leverage the resources of the community. Today, HYSTA has built an influential network of 20,000+ members mostly based in Silicon Valley, with many active across the globe. In close partnership with prestigious universities, corporations and diverse professional and business organizations, HYSTA strives to unite business and professional elites to bring their leadership and career success to the next level.