Description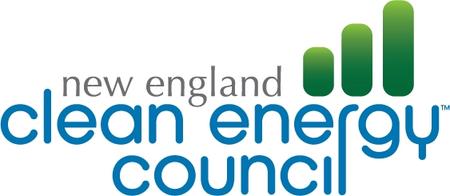 NECEC Members and Sponsors:
Please join us for our fifth annual DC Fly-In, scheduled for Wednesday, December 11th and Thursday, December 12th, 2013.
NECEC is planning a day in DC to reconnect with members of the New England Congressional delegation, Congressional leaders, and key Administration stakeholders to share our perspectives on the growth of the industry and on clean energy-related issues, programs and legislation under consideration. We will be updating our federal policy platform with more information on the following issues:
Tax reform, where we are coordinating positions with Advanced Energy Economy, our national partner

Energy efficiency, specifically support for the Shaheen-Portman bill

Innovation support, including the DOE and ARPA-E budget proposals and federal support for regional innovation programs and partnerships

Financing mechanisms, including the use of MLPs and REITs for clean energy

Government procurement, focusing on the Department of Defense
We hope that you will be able to join us for these important meetings. The tentative schedule is as follows:
Wednesday, December 11, 2013:
6:00 – 7:00 pm Reception with speaker on DC political environment
Location: The Monocle Restaurant, 107 D Street NE
7:00 – 9:00 pm Group dinner with Senior Administration Speaker
Location: The Monocle Restaurant, 107 D Street NE
Thursday, December 12, 2013:
8:00 am – 9:00 am Kickoff breakfast, reviewing logistics and talking points
9:00 am – 5:00 pm Individual and small group meetings with members of Congress and staffers on Capitol Hill
The registration fee for this year's Fly-In is $500 per person and includes:
Coordination of all meetings and events

Dinner Wednesday evening

Breakfast on Thursday
The registration fee does not include hotel reservations. Each attendee is responsible for confirming their own room and booking their own travel.
There is a block of hotel rooms available at a discounted rate for Fly-In attendes at the Hyatt Regency Washington on Capitol Hill. Please contact Abbey Strauss at (617) 500 - 9997 for more information or to reserve a room in the block.
Please be sure to register well in advance for the Fly-In if possible so we may coordinate with Congressional offices on size and timing of meetings.
If your organization would prefer to pay by check or requires an invoice, please email Abbey Strauss, astrauss@cleanenergycouncil.org.
Please contact Dan Bosley at dbosley@cleanenergycouncil.org with any additional questions.
This event is open to NECEC Members & Sponsors only. Learn more about NECEC Membership