2013 Bronx LGBTQ Pride & Health Fair

Saturday, July 20, 2013 from 12:00 PM to 6:00 PM (PDT)
Event Details
Bronx LGBTQ Pride Festival & Health Day
The annual Bronx LGBTQ Pride Festival will take place on Saturday, July 20, 2013. This year, we are pleased to combine the event with an LGBTQ Health Fair.
The festival will be co-hosted by Appolonia Cruz and Tyra A. Ross, with DJ Eddie Cruz serving up the tunes. Over 30 out LGBTQ entertainers will sing, dance, joke, and read their way through the fun-filled afternoon.
Guest speakers will inform, educate, rally, and opine. Of course, the usual host of supportive elected officials will be on-hand, joined by a host of other speakers including comedians, authors, actors, and activists.
Check out all of the great talent that will be performing at the event (subject to change so check back often):
√ Adam Barta, Billboard Top 20 recording artist, Bronx native & resident
√ India M
√ Rok Fairies
√ Lovari
√ Diva Jackie Dupree
√ Lady Clover Honey
√ Appolonia Cruz (co-host)
√ PVaz
√ Tym Moss
√ Tyra A. Ross (co-host)
√ Cisco
√ Ronnie Giles
√ Barnacle Bill
√ Sundari - The Indian Goddess
√ L'Tifah Tigerss
√ Barbie Crawford
√ Alexa Dumont 
√ Sugarfree the Clown
√ Luscious Lenae
√ Ixxy (as Prince)
√ Mistah Coles
√ Alan Bounville with In Our Words Project 
√ Jeannie Sol 
√ Prince Dijona'e Rainbow, Mr Gay Supermodel United States at large 2013
√ Timothy Jonez
√ Jesse Vega
√ Chanel International 
√ Luscious Lola
√ Shadina 
√ OUTSalsaNYC Dancers Jose & Alex 
√ Princess Seqouia 
√ Jay Edwards 
√ In The Life Ministries Choir 
√ Caiikie 
√ David White, tenor
√ Johnny Sylvestri
Here are the speakers we have confirmed who will be present at the event:
► Hon. Christine Quinn, Speaker of the NYC Council
► Hon. Jose M. Serrano, New York State Senate
► Hon. Jose E. Serrano, United States House of Representatives
► Hon. Maria del Carmen Arroyo, New York City Councilmember
► Hon. Carmen E. Arroyo, New York State Assembly
► Billy Urich, International Human Rights Activist
► Andrew Cristi, author, the Peter Pandrew Trilogy
► Stephanie Schroeder, author, Beautiful Wreck: Sex, Lies & Suicide
► Kelli Dunham, RN, comic and author, Freak of Nurture
► Danielle Cody-McGrew, author
► Reverend James Dusenbury, In The Life Ministries (delivering an interfaith invocation)
► Sissy Van Dyke, stand-up comic and blogger
► Cynthia Thompkins, Esq., founder of Women Against Violence Everywhere (WAVE) NYC and candidate for NYC Council District 15
► Bryan Johnson, Esq., Immigration & Family Law attorney 
► Hon. Luis R. Sepulveda, NYS Assembly 
► Joey Boots, actor, comedian, videographer, frequent guest on The Howard Stern Show
The following organizations have confirmed their participation in our pride & health festival:
■ NYC Department of Health - HIV Prevention Program
■ Project Achieve
■ Union Community Health Center
■ NYC LGBTQS Chamber of Commerce
■ Bronx LGBTQ Center
■ International Human Rights Display
■ Waheebah's Massage Oasis, PC
■ Services & Advocacy for GLBT Elders (SAGE)
■ The Trevor Project
■ New York City Health & Hospitals Corporation (NYC HHC)
■ Segundo Ruiz Belvis D&TC
■ The Pledge for Full LGBT Equality 
■ The New York Civil Liberties Union (NYCLU)
■ Gay Men's Health Crisis (GMHC) 
■ In Our Words Project 
■ 511NY 
■ In The Life Ministries 
■ St. Barnabas Hospital 
■ Harm Reduction Coalition 
■ Lambda Legal 
■ Raising Women's Voices NY
■ Law Offices of Jan Allen Reiner 
■ Heritage of Pride / NYC Pride 
■ Catholic Guardian Society and Home Bureau 
■ The Children's Village 
■ Cayuga Centers 
■ Hispanic AIDS Forum 
■ United Bronx Parents
■ Destination Tomorrow 
■ The Imperial Court of New York 
■ The Gay Voice News 
■ New York Life 
■ Weill-Cornell Medical College 
■ FDNY Office of Recruitment & Diversity 
■ St. Ann's Corner of Harm Reduction 
■ Boriken Neighborhood Health Center 
■ NYC Black Pride 
■ Callen-Lorde Community Health Center 
■ Morris Heights Health Center 
■ Iris House 
■ Bronx Academy of Arts and Dance (BAAD) 
■ Just Pride 
More information will be announced as it becomes available -- please check back regularly for the most up-to-date information about this exciting new way of celebrating LGBTQ Pride in The Bronx.
If you would like to assist with the planning of this event, or would like to perform or exhibit, please contact Peter C. Frank at 914-417-9579 or secretary@bronxlgbtqcenter.org.
All questions, including media inquiries, about this event should be directed to Bronx LGBTQ Center's secretary, Peter C. Frank at 914-417-9579 or secretary@bronxlgbtqcenter.org.
Sponsors: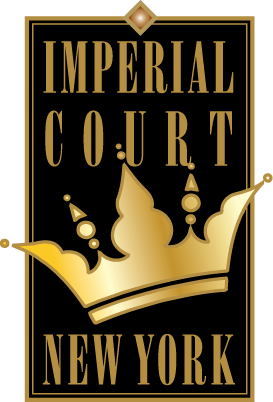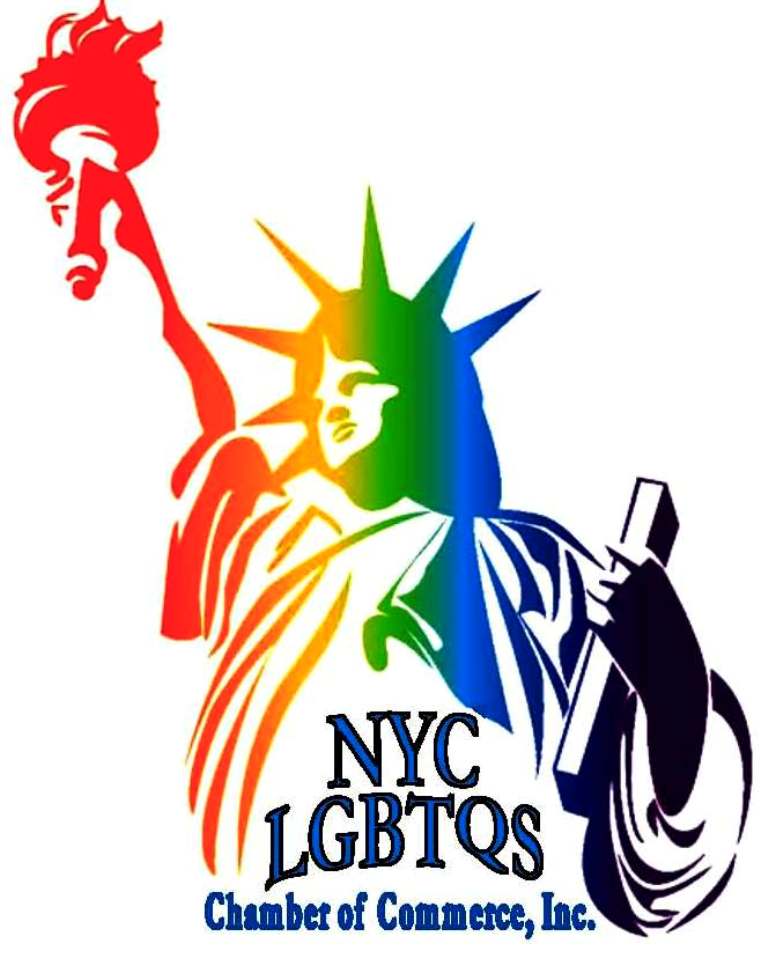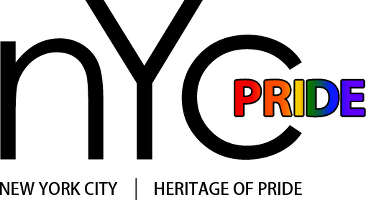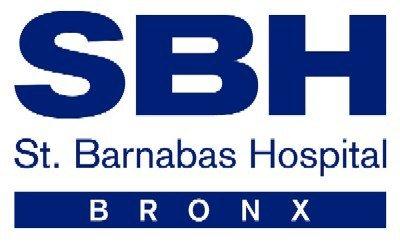 Bronx LGBTQ Center
PO Box 356
Bronx, NY 10463 
Attn: Bronx Pride Committee 
When & Where

Crotona Park

Bronx, NY 10460


Saturday, July 20, 2013 from 12:00 PM to 6:00 PM (PDT)
Add to my calendar
Organizer
The Bronx LGBTQ Center is a New York State membership-based not-for-profit corporation with 501(c)3 exempt status from the IRS building a new community services center for LGBTQ and supportive individuals in the Bronx, lower Westchester, and upper Manhattan. It offers supportive services (such as a free legal clinic, youth groups, and other support groups), social, recreational, business, artistic, and cultural events and programs. The Center partners with other community-based organizations to provide clinical and health-related services to the community. For more information, email info@bronxlgbtqcenter.org, call 347-LGBT-BX1, or visit us online at http://bronxlgbtqcenter.org, on Facebook at http://facebook.com/bronxlgbtqcenter, on Google+ at http://google.com/+BronxlgbtqcenterOrg, on Twitter at @BxLGBTQcenter, and on Instagram at @BxLGBTQcenter.
We are diligently working toward raising the funds necessary to secure an operating space and begin serving the needs of our communities within The Bronx and surrounding areas. The monies raised by our events will be used in furtherance of our mission, which is stated in the first paragraph.
We are actively seeking people interested in helping us serve the community and need as much help as possible. Please contact our volunteer coordinator at volcoord@bronxlgbtqcenter.org if you'd like to help out, or call (347) 954-9056.
CONTACT INFORMATION:
Bronx LGBTQ Center
PO Box 356
Bronx, NY 10463
(347) LGBT-BX1
info@bronxlgbtqcenter.org
http://bronxlgbtqcenter.org/ 
Frequently Asked Questions (FAQ)
Q. WHO IS GETTING THE MONEY?
A.  The money goes to the new Lesbian, Gay, Bisexual, Transgender, and Questioning (LGBTQ) Community Services Center of the Bronx, Incorporated (d/b/a Bronx LGBTQ Center), the corporate entity that was formed in order to set up and operate the new community services center in The Bronx. All funds will be used in furtherance of the Bronx LGBTQ Center's mission. We will comply with all local, state, and federal laws ensuring accountability. We operate in an open and transparent manner (our board meetings are broadcast live on the Internet and archived on YouTube for anyone to see at any given time. 
Q. IS THE CENTER REGISTERED?
A. Yes, we are a incorporated as a membership-based New York State Not-For-Profit corporation with 501(c)3 tax-exempt status from the Internal Revenue Service. We also are registered with the NYS Charities Bureau, governed by all the applicable laws of such non-profit organizations operating in New York State.
Q. WHAT IS YOUR MISSION/PURPOSE?
A. The purpose of the Bronx LGBTQ Center is to provide a safe space for all Lesbian, Gay, Bisexual, Transgender and Questioning (LGBTQ) and LGBTQ, supportive individuals in The Bronx and surrounding areas (upper Manhattan, lower Westchester County); to meet, gather, socialize and receive support and services; to provide a safe space for other, licensed organizations to provide support and services to LGBTQ and LGBTQ-supportive individuals, to do everything normally associated with a community services organization, and for any other lawful, charitable purpose(s) in accordance with the provisions of these Articles of Incorporation and the By-Laws of the Corporation in which the Members and/or Board of Directors of the Corporation so elect.
Q. WHY IS THERE NO SPACE?
A. We are a new organization currently in the midst of raising the funds required to open in a new space, which as describe above requires between $100-$250k.
Q. HOW CAN I GET INVOLVED/HELP OUT?
A. Contact us here on this page (send us a message), e-mail info@bronxlgbtqcenter.org or call (347) LGBT-BX-1.
Q. WHAT'S THIS ABOUT MEMBERSHIPS?
A. The new Bronx LGBTQ Center is a membership-based organization. Individuals and Families can purchase an annual membership in the Center, which gives them the right to vote during annual membership meetings and raise member items, very similar to how a shareholder votes for the board of directors and can create a shareholder derivative action in publicly-traded companies.
Additionally, New York State law allows for organizations, businesses, and corporations to purchase an annual membership. More information about Memberships, pricing, types, levels, and amounts will be forthcoming in the next few weeks.
Q. WHY ARE TICKETS SO EXPENSIVE?
A. These expensive events are fundraisers, not just a party for everyone to attend. In order to raise the monies required to build and operate a new community services center that will serve the needs of the LGBTQ community, we need money to cover all of our expenses and also to ensure our operational survival.
It will take approximately $100,000 - $250,000 to open and fund a new center for one year. That is the amount of money we need to raise before opening in a new space. This does not include any payments to employees; it is just for rent, utilities, equipment, and other expenses in beginning to provide services to the community, all of which are additional expenses that must be paid as well.