2013 Boston College Scramble

Friday, October 25, 2013 at 6:00 PM

-

Sunday, October 27, 2013 at 3:30 PM (EDT)
Event Details
The 2013 Boston College Scramble™ (#BCScramble) unites emerging entrepreneurial talent across campuses with great coaches, skill-building sessions, and good eats. The Boston College Entrepreneurs Society (BCES) is hosting an epic weekend of big thinking, rapid prototyping, skill-building, teaming, and demo'ing at Boston College.
OVERVIEW
October 25-27th, 2012 -- The StartUp Scramble™ is a high-intensity, hands-on learning lab. You bring your ideas, skills, and A-game attitude starting Friday (10/25) at 6PM. We pack your weekend with pitching, teaming, skill-builing, and coaching then conclude with you pitching to a Shark Tank-style expert Final Panel.
Beyond prototyping new ventures, immerse yourself in rapid skill-building sessions covering business modeling, technology, and legal stuff specifically for student startups (as a student, can you legitimately operate a business from campus?).  We'll push boundaries in a supportive, community-focused environment, so there's definitely a ticket-type just for you. 
Past Scramble attendees and teams have:  
Applied to the country's top accelerators. 

Landed jobs and internships through new connections. 

Won local and national competitions. 

Applied field-tested experience to their roles as student leaders and young professionals. 
Each year, hundreds of student-led teams pilot and roadmap ideas from social enterprises, education and personal lifestyle apps, and model health and life sciences startups.
SCRAMBLE AGENDA
Friday

 

6-6:30pm:

Arrive, Dinner, & Networking

6:30-7pm:

Keynote speaker - Sameer Sabir (MoMelan)

7-8pm:

Idea Forming & Pitch Breakers

8-10pm:

60-Second Pitches & Teaming*

*Teams must submit Deliverable #1 before departing for the evening

 

 

Saturday

 

8:30-9am:

Breakfast & Team Check-in

9-10am:

Skill-Building Session - Venture Modeling w/ Stephen Douglass

10-11am:

Skill-Building Session - Web/App Tech workshop with BC Computer Science Society

11am-12pm:

Skill-Building Session - Legal Knowledge for Startups with Goodwin Procter

12-1pm:  

Lunch & Networking with Scramble Coaches

1-4pm:

Venture Building & Coaches Rotation

4-6pm:  

Venture Building (in teams)

6-7pm:  

Dinner & Deliverable #2

7-9pm:  

Venture Building

 

 

Sunday

 

9:30am-10:30am:

Light Breakfast, T-Shirts, & Prepare Final Presentations

10:30am-12pm: 

Finish & Submit Presentations/Demos (Deliverable #3)

12pm-2:30pm:  

Lunch & Final Pitch to Investor Panel:




- Ben Littauer from Boston Harbor Angels




- Pat Kinsel from Polaris Partners




- Emma Tangoren from Roughdraft Venture

2:30pm-3pm:

Participant Feedback & Wrap-up 
FEATURED GUESTS
Skill-Builders/Coaches - Goodwin Procter Legal Team
We're extremely fortunate to have attorneys join us from the globally renowned law firm Goodwin Procter. Goodwin is a long-time Scramble Partner and will lead the skill-building session focused on student startup legal issues, as well as take us through their Founders Workbench resource. We welcome:
Bill Collins | Brandon Middleton-Prat | Andrew King | Caitlin Vaughn
Coaches
Matthew Grace - Co-Founder & CTO at Objective Logistics
Robb Fitzsimmons - Product Manager at Proximate
Vivian Diep - Research Assistant/Student at MIT Media Lab
Greg Skloot - CEO & Co-Founder at Attendware
Mike Matousek - CEO/Co-Founder of FlashNotes.com
Patrick Allen - Co-Founder & CEO at Phyre 
Sunday's Final Panel 
Ben Littauer from Boston Harbor Angels
Pat Kinsel from Polaris Partners
Emma Tangoren from Roughdraft Venture

SCRAMBLE LEADER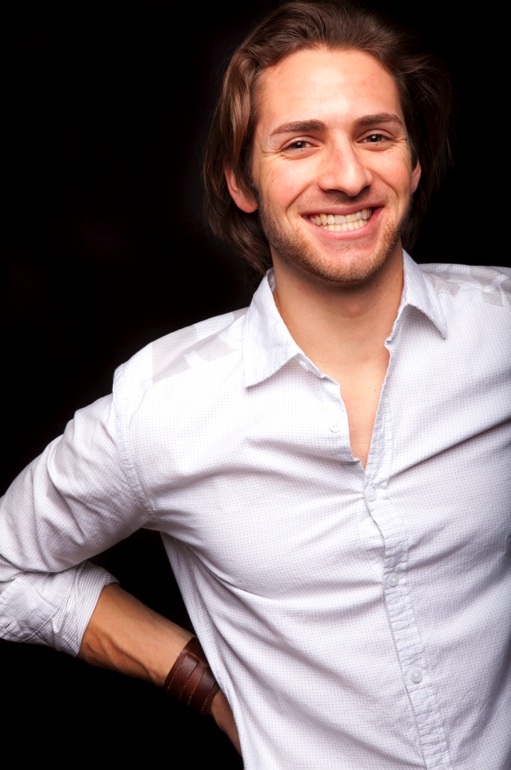 Stephen Douglass is Founder & Managing Director of Scramble Systems. For over 10 years, he has led students through intense innovation and startup immersions with his hands-on, inspirational and fast-paced approach to building ideas that matter.
Stephen's background scrambles social activism and startup ventures. He has experience in technology M&A, capital raising, and distressed private equity. Stephen has consulted for a number of leading for- and non-profits. He continues to advise student ventures, partner with companies and organizations to develop strategic innovation initiatives, and run Scrambles.
In college, Stephen served as Captain of a nationally-ranked NCAA gymnastics team and hustled as a professional breakdancer. He still teaches Scramblers to get their B-Boy/B-Girl on. After living on the road for the better part of a year, he founded Scramble Systems to forge the next generation of entrepreneurial athletes in 2009.  Stephen attended Babson College where he received his MBA. Follow him at @UncivilEngineer.   
QUICK FYIs
TICKET PURCHASES ARE 

NOT REFUNDABLE. 
Bring your student ID. All attendees must be surrently enrolled in a degree-seeking college or university.

Students have inquired as to whether the Scramble is exclusively for tech startups. It's not. Attendees are encouraged to experiment with new ways to rapidly organize/prototype non-tech focused ventures too.  The ventures piloted in the past are as unique as attendees' interests, ranging from high-tech apps to urban farming initiatives and pole-dancing for survivors of domestic violence as an social empowerment tool. 
You can always email scramble[at]scramblesystems[dot]com with questions. 
---
All rights reserved.
ScrambleTM  is a registered trademark of Scramble Systems LLC. 
© 2013 Scramble Systems LLC
When & Where

Yawkey Center, 4th Floor - Boston College campus




Friday, October 25, 2013 at 6:00 PM

-

Sunday, October 27, 2013 at 3:30 PM (EDT)
Add to my calendar
Organizer
Boston College Entrepreneurs Society & Scramble Systems
2013 Boston College Scramble