Description
2013 Be The Change
Leadership Conference

WHO'S INVITED?
Middle and High School age students
WHAT IS IT?
CHANGE IS HAPPENING ~ everywhere, right now, exponentially! We live in a time of great responsibility and also of great opportunity. Over the last 6 years, the Be The Change Leadership Conference has evolved into a place for local teens to be inspired about making a difference. Youth voice and leadership are important. The Be The Change Leadership Conference is about hearing those voices and expanding that leadership.
HOW DOES THAT HAPPEN?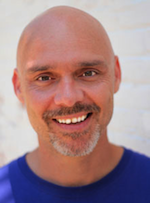 Good question. To help us with that, we have invited Nigel Wrangham, a nationally recognized speaker/innovator on the topics of leadership, community organizing, and prevention. He is well known for impassioned presentations and facilitating activities (games!) that teach about leadership and can be applied to real world scenarios.
He will be accompanied by several trained youth co-facilitators and other adult presenters from the local community to address this year's youth selected topics -
Media and you


You and your brain

Stress management and dealing with depression

Healthy relationships - domestic violence, date rape, sexuality

Dazed and confused - substance abuse - alcohol, marijuana, prescription drugs and other drugs.

Show me the money - Financial responsibility

Live it up! Don't give it up! - suicide prevention

Police response to particular situations, driving and texting, careers in law enforcement
If that's not enough, the flow of the day is designed to have a chance to meet with fellow youth, have FUN, enjoy a FREE lunch and go home with a FREE T-shirt!
THIS EVENT IS GENEROUSLY SPONSORED BY:
The Snoqualmie Valley Community Network
Snoqualmie Valley School District
Riverview School District
Friends of Youth
Riverview Youth Council
Sno-Valley Youth Council
Snoqualmie Police Department
Sound Mental Health
Snoqualmie Valley Kiwanis
King County Sheriff's Department
King County Community Organizing Program
King County Drug Free Communities Coalition
King County Alcohol and Other Drug Prevention
Washington State Division of Health & Behavioral Recovery