2013 ATSS Professional Athletes Investment Forum In cooperation with the National Alliance of African American Athletes - Feb 22. 2013

Friday, February 22, 2013 from 8:00 AM to 4:00 PM (PST)
Event Details
This will be our Annual 
2013 ATSS Professional
Athletes Investment Forum
in cooperation with the
National Alliance of African American Athletes
 "Watkins Award" Weekend.
The Watkins Award is the premier award in the nation for African American Male High School Scholar Athletes for the past 22 years.
Forum Purpose:
To provide education, information and investment opportunities to current,
past and future professional athletes and their families. 
Speaker Profiles 
Confirmed Speakers Listing 2013 ATSS Professional Athletes Investment Conference
Joseph S. Kalinowski, CFA, New York, NY - Co-Founder/Managing Director of Global Investment Strategies JSK Partners, Mr. Kalinowski has appeared on financial news programs, including CNBC, CNNfn and Bloomberg TV, has been cited in financial publications, including Forbes, Business Week, Financial Times, Barron's, The Wall Street Journal, The New York Times, Reuters, Bloomberg, USA Today, New York Post, ABCnews.com, Red Herring and the Dow Jones News Wire and has authored articles for various publications, including Global Investor, Buyside Magazine and The Street.com.
Les Dotson, El Segundo, CA - Mr. Les Dotson is Designer, Innovator, Technology and Marketing Executive with over 22 years of experience. He is an award winning product designer for the #1 selling backpacks and carrying cases in the world. He has an excellent track record in the Worldwide Consumer/OEM markets with companies such as: Seiko, Epson, Simple Technology, Targus, SwissArmy/Wenger, HP, Dell, Lenovo, and Logitech. He has invented and or developed over 100+ products and won The Good Design award two years in a row for 2007/2008 for the SwissGear Mouse design and in 2010 he won the Editor's Choice award for the ChillCase. Les is a co-founder and CEO of Kross Precision.
Dr. Aura Imbarus, South Bay, CA – Entrepreneur and  the author of the critically acclaimed memoir, a Pulitzer Prize entry and Amazon best-seller, "Out of the Transylvania Night: A Story of Tyranny, Freedom, Love and Identity." She's appeared on numerous TV channels such as NBC, ABC; in Forbes,  The Immigrant Magazine, Beverly Hills Times Magazine, Bel-Air Magazine, etc., and on many syndicated radio shows.
Larry W. Cox, Ph.D., Santa Barbara, CA —Assoc. Professor of Entrepreneurship, Pepperdine University's Graziadio School of Business and Management, and lead faculty for the Graziadio School's entrepreneurship programs. Dr. Cox directed the Entrepreneurship Centers at Ball State University and the University of Wisconsin-Madison. Prior to this, he was the Director of Research at the Ewing Marion Kauffman Foundation in Kansas City, MO. Dr. Cox attended the University of Nebraska on a basketball scholarship from 1972 to 1976. He experienced entrepreneurship firsthand when he started his own company in 1985 selling industrial products to large manufacturers in the Rocky Mountain area
Michael Chacon, Salt Lake City, UT – VP Marketing and Business Development at Affluent Planning Strategies, Inc. Mr. Chacon has demonstrated strong technical and business qualifications with an impressive track record of more than 10 years of hands-on experience in strategic planning, business unit development, project and product management, and system engineering strategies. He has also presented at the NFL's Rookie Symposium.
Scott Fennell, Santa Monica, CA – Mr. Fennel is a co-founder of Level 11, LLC, a leading boutique consulting firm focused on creating strategy and providing execution for B2B and B2C companies and products. Scott is also a Managing Director of Level 11 Ventures, the startup division of Level 11, LLC that develops new business models/products and takes management and equity positions in outside emerging companies and technologies. Scott is a big-picture visionary and a former attorney.
Dr. Alexander L. Gabbin, PhD, Harrisburg, PA - Chair, Economics Professor  at James Madison University, Chairman of the "Watkins Award" for scholar athletes selection committee.
Tyrone Tate, Atlanta, GA —CEO and Founder, Favrit 
His professional experience comes from working for IBM, The U.S. Department of Commerce, The State Department, and the U.S. Department of Transportation as a manager, budget analyst, contract administrator, and marketing rep.  A short list of some of his clients he has performed worked for has been Alicia Keys, BTaylorMusic.com, MBK, Entertainment, 16Bars Entertainment, MECCA USA Clothing, ENYCE, Lot29, Legacy Custom Clothier, J.C. Lofton Designs, Everett Hall Couture International, George DeParis, Checker's Restaurant Group, Chicago's Nancy's Pizza, Purpose Publishing, Corporate Courier, Atlanta Art of Boxing, Essential Beauty Products, Sugar Entertainment, The Watkins Award Foundation, World Bride Magazine, Ward Law Firm, Progressive Women's Doctor's, Vanguard Computer Group, Future Kidds Computers, Technology Solutions Inc., and a host of active and retired NFL, MLB, WNBA, NBA WWF, and MMA Athletes. 
Chip & Renee Wittrock, - Scottsdale, AZ Founders of College Prep Mastery
 College Prep Mastery, a planning service for students and parents for college success. College Prep Mastery is a start-up online company based on 25 years of offline experience and success. The company was founded to help solve the issues all parents and students face when planning for the biggest expense in most people's lives: COLLEGE. The program is structured to help students find their passion, pick the major that resonates best with that passion and a college that is the right fit for the student at the right price for the parents. Chip has over 25 years in the financial services industry where he found that the second largest debt held by families was their student loan debt. Second only to the family's primary mortgage. Renee is a former track athlete from San Diego State University where she also worked for the football recruiting department. She is the creator of ART 4.0: Accelerated Recall Technique™ a proven study skills method bridging the study gap from high school to college. Her past clients include top D1 recruits along with inner city students and juvenile delinquents trying to change their lives.  
 David Rabie Los Angeles, CA – David oversees Groovy Spoon, a chain of self-serve frozen yogurt shops in Ohio and California. In his role, he is responsible for marketing, hiring, managing, location scouting, seeking investors and working with vendors. Mr. Rabie is also launching his own mobile application. Draftpedia is the first in the market to provide comprehensive historical sports information for the NFL and NBA. Mr. Rabie graduated with honors from the University of California at Santa Barbara with a Bachelor of Arts degree in History. David loves to travel and has spent time working in Shanghai and studying in Madrid and London. His favorite sports teams are the Jets and Lakers. He will be attending the University of Chicago Booth School of Business in September 2013. 
Clinton Jones, Balboa Park, CA – Former NFL Player, one of the fifty greatest Minnesota Vikings, Michigan State National Champion and Michigan State Hall of Fame member, Chiropractor and Entrepreneur.
Everette Pearsall, Baltimore, MD —Executive Director, of the National Alliance of African American Athletes—presenters of the "Watkins Award" for scholar athletes. The premier award in the nation for the past 22 years to the top African American Male High school Scholar Athletes, with a 98% college graduation rate. Numerous current, former and future "Watkins Award" alumni are in the NFL.
LaDru Jordan, San Diego, CA – Insurance and Financing Expert, A Senior executive and entrepreneur with over 30 years of seasoned experience in the financial industry and affiliated activities, Proven expertise in start‑up, growth and clean‑up situations in lending environments ranging in size from large national banks to regional mortgage companies. A Member of the Board of Directors, High School Sports Association of San Diego, Graduate of California Western University, School of Law, MS University of Colorado, in Accounting, and San Diego State University with a B.S. with High Honors in Finance and Real Estate. Was a member of the 1967 and 68 San Diego State University NCAA National College Football Championship teams.
Ben Eubanks, Beverly Hills, CA - REALTOR®, California State licensed real estate officer, broker/owner, is an international business and trade consultant who has traveled extensively throughout Asia and the Pacific Rim. He is a lifelong resident of West Los Angeles, having graduated from the University of Southern California and attended graduate school at the University of California at Los Angeles. He specializes in complex, high profile residential and commercial real estate transactions and international relocation. Mr. Eubanks is also a practicing property appraiser with over 25 years experience working with financial institutions, agencies of the federal government, law firms, and other clients. He is member of the Beverly Hills Greater LA Assn. of REALTORS® Commercial Real Estate Committee.
 Treasure Owens-Grant, Los Angeles, CA – Business Finance and Credit Expert. Volunteer with Financial Education Services and founder of P.O.W.E.R.S, Inc. Strategic Consulting, including business & sales strategy development.  Working in the Banking Industry for many years has allowed me to take my experience and move forward. I have been in the Real Estate Business for a lot longer than 15 years. Mortgage is the area that completed my expertise in the Financial Field and allows me to provide my clients with solutions to help them with all of their financial needs. P.O.W.E.R.S. (Positive Outstanding Women Entrepreneurs Righteous Sisters) was founded by in 1992. She also volunteers as the 2013 Executive Producer of the Rising Stars Music Awards.
Walter Fletcher, Torrance, CA – Financial Advisor, Waddell & Reed
, a licensed and experienced Financial Advisor with Waddell & Reed, Inc, since 1996. Holds a B.S. degree in Electrical Engineering from California Polytechnic University and is a graduate of Personal Financial Planning Program at UCLA. Retired from the General Electric Company following a career in executive management and as Director of Human Resources.
Ron Peoples , Durham, NC - President and CEO of the Peoples Community Foundation and Peoples Sports Management, with nearly 20 years of experience in finance working with numerous professional athletes.
Reggie Berry, Long Beach, CA –Former NFL Player, member of the NFLPA Retired Players National Steering Committee and founder of the Goals for Life Foundation.
Tracy Spencer, Woodland Hills, CA – Founder of Sports Scholarship USA and former banker.
As creator and CEO of Sports Scholarships USA, Coach Spencer has been involved in sports his whole life. It's this passion for sports that has led his desire and determination of helping students and turned it into a lifelong goal. Coach Spencer has been coaching football and track and field for over 20 years at local high schools, colleges and universities. He has received numerous certifications and awards on many coaching staffs as assistant and head coach. Coach Spencer was an All-American and nationally ranked in football and track and field. Born and raised in Fostoria, Ohio, he received his Bachelors of Science in Business Management at the University of Findlay. Coach Spencer's philosophy, "I am not just a coach of sports. I am a life coach. A life coach is to believe in one's ability, while motivating athletes to always improve that ability."
Reed Izatt, Los Angeles, CA – A Mergers and Acquisitions Specialist. Where he connects buyers with sellers and sellers with buyers.  I enjoy enhancing what you do best today and creating long-term legacy growth. B.S. from University of Utah in SLC, Utah and a MBA in Finance from Jones International
James Neusom, Los Angeles, CA – Founder of Citylights Software and The Urban Tech Fair. The Urban Tech Fair is a national 10 city tour showcasing local resources and promoting …Access, Education and Commerce.
Stanley Stain, Culver City, CA – Investment Banker and Event Promoter
The Watkins Award is presented annually to African American scholar-athletes since 1992, the Watkins Award is named for Franklin D. Watkins, the coach of championship football and basketball teams in Harrisburg, Pennsylvania.  Previous awardees include Rhodes Scholar, Myron Rolle, Justin Blalock of the Atlanta Falcons, Ted Ginn Jr. of the Miami Dolphins, Lorenzo Alexander of the Washington Redskins, Arizona Cardinals Robert Tate, Darnell Dinkins of the Cleveland Browns, LaVarr Arrington of the New York Giants, Grant Irons and Ronald Curry of the Oakland Raiders, Deryck Toles of the Indianapolis Colts, Marcedes Lewis of Jacksonville Jaguars, Ernie Sims of the Detroit Lions, and Darius Walker of the Houston Texans and more....
The National Alliance of African American Athletes was founded in 1989.  The mission of The Alliance is to empower African American males through athletics, education and public programs
Preliminary Watkins Award Weekend Events Schedule Feb. 21-23, 2013
Thursday – 21st – Arrivals (Private VIP Reception)
Friday – 22nd
                          – ATSS Professional Athletes Investment Forum
                          - Tours of Los Angeles – Class of 2013 with Families
                              concluding at the ESPN Zone
                          - Celebrity BowlAthon
Saturday -23rd
                          – Watkins ALUMNI FREE Football Camp and  
                              Academic Success Forum (250 kids)
                           -  Class of 2013 Press Conference
                           -    2013 Black Tie Gala
·         Unless otherwise noted events held at the Millennium Biltmore Hotel, 530 S Grand, LA
 This Weeks Featured Sponsors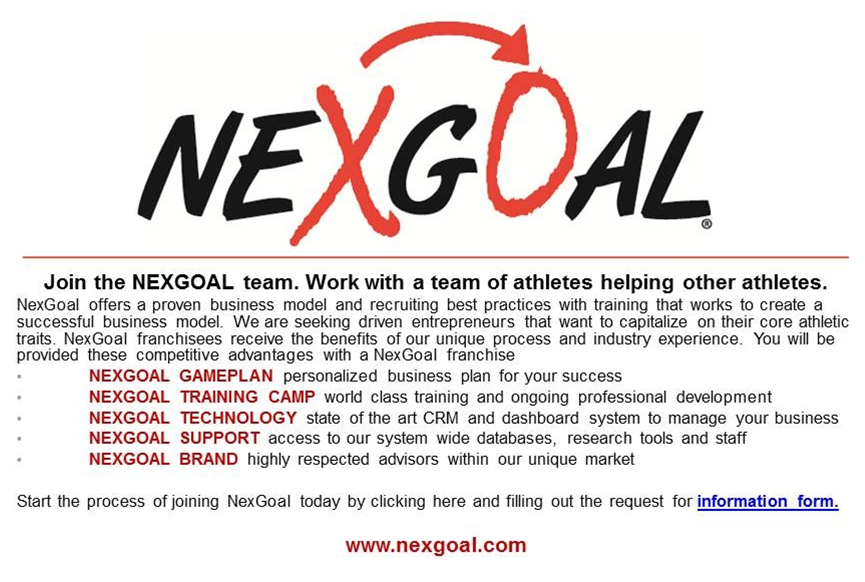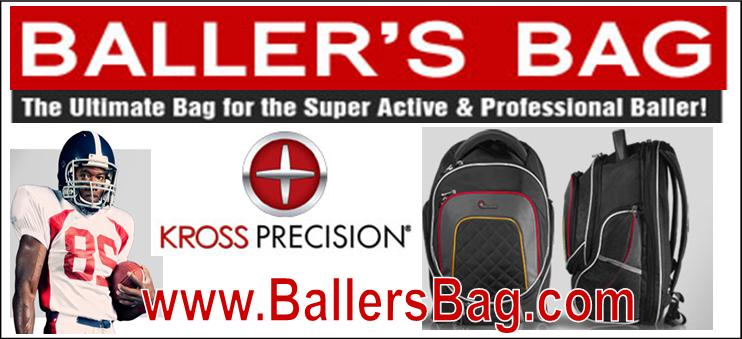 Coordinated by Reggie Grant of the New York Jets (Retired) .
Have questions about 2013 ATSS Professional Athletes Investment Forum In cooperation with the National Alliance of African American Athletes - Feb 22. 2013?
Contact Watkins Award Alumni
When & Where

Millennium Biltmore Hotel
530 S. Grand Avenue
Los Angeles, CA


Friday, February 22, 2013 from 8:00 AM to 4:00 PM (PST)
Add to my calendar
Organizer
Watkins Award Alumni
Watkins Award Alumni in cooperation with the National Alliance of African American Athletes.
Local Los Angeles Contact: Reginald "Reggie" Grant, NAAAA Board of Directors and former New York Jet, NFL.
323 503 5675 , eplaybook1@mindspring.com
2013 ATSS Professional Athletes Investment Forum In cooperation with the National Alliance of African American Athletes - Feb 22. 2013