Location
VENUE CHANGE: Carnegie Library at Mt. Vernon Square
801 K St NW
Washington, DC 20001
United States
Description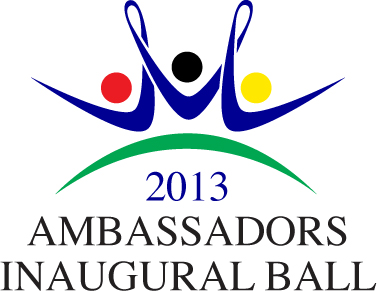 Acclaimed American DJ Biz Markie and Award Winning International Artists Lira, Mi Casa & DJ Anane Vega to Perform at 2013 Ambassadors Inaugural Ball
WASHINGTON, DC, December 20, 2012—American hip hop artist DJ Biz Markie joins nine time South African Award Winner [SAMA] and BET International nominee Lira, Johannesburg-based house band, 2012 SAMA "Record of the Year" winner Mi Casa and celebrated West African Cape Verdean DJ Anané Vega in formally announcing their involvement in the 2013 Ambassadors Inaugural Ball: Promoting International Peace, Unity & Diplomacy. Taking place on January 21, 2013, the illustrious event will be held at the The Carnegie Library at Mt. Vernon Square located at 801 K Street NW in DC from 7:00 PM until 1:00 AM in honor of United States President, Barack Obama and First Lady Michelle Obama. Other VIPS and celebrities will be announced.
Representing countries including Suriname, Gambia, Macedonia, Panama, Botswana, Trinidad and Tobago, Liechtenstein, Morocco, Albania, Kosovo, Slovenia, Democratic Republic of the Congo, Sultanate of Oman, Kingdom of Bahrain, Guyana and Bangladesh, the Ambassadors Inaugural Ball Host Committee will present a diverse entertainment lineup including world class singers, bands and live DJ, hip hop artist, and TV personality Biz Markie who's top 10 single "Just a Friend" is lauded as one of the greatest hip hop songs of all time. According to Biz Markie, "It's an honor to share the stage with such great talent from all over the world at this international event celebrating the re-election of President Obama."
Ball attendees will be serenaded by LIRA, a multi-platinum, award winning South African singer/songwriter. She has graced the covers of numerous fashion and lifestyle magazines and won a multitude of accolades from the South African Music Awards, MTV Africa Awards, Channel O Awards, Metro FM & MOJO Awards as well as Glamour Magazine South Africa's 2008 "Woman of the Year".
Afterglow performers include Mi Casa, the South African band consisting of three members, Dr. Duda (producer and pianist), Jsomething (vocalistand guitarist), and Mo-T (trumpeter). The group's latest album Micasa Music won several awards at the18th Annual MTN South Africa Music Awards in 2012 including, "Best Dance Album", "Record of the Year" and "Group of the Year". DJ Anané Vega is described by Billboard magazine as "combining earthiness with glamor and roots-deep house music knowledge with pop wise diversity".
The 2013 Ambassadors Inaugural Ball: Promoting International Peace, Unity & Diplomacy will include a stirring tribute, honoring President Barack and First Lady Michelle Obamaby heads of state, ambassadors, dignitaries, consuls general, and key embassy officials. The tribute will also feature uHatin?® Univeristy's uLovin Campaign's modern day version of "We Are The World" entitled "Change This World Together" led by the R&B sensation Quante Eggleston. This anti-bullying campaign has been embraced by schools and youth programs throughout the United States.
This ball will be attended by members of the United States Congress, US State Department officials, cabinet members, appointees and other luminaries of politics and business.
Ambassadors to Suriname [Subhas-Chandra Munga], Gambia [Alieu M. Ngum], Republic of Trinidad and Tobago [Dr. Neil Parsan], Principality of Liechtenstein [Mrs. Claudia Fritsche], Kosovo [Mr. Akan Ismaili], Morocco [Mr. Rachad Bouhlal], Democratic Republic of the Congo [Dr. Faida M. Mitifu], Sultanate of Oman [Mr. Hunaina Al-Mughairy], Kingdom of Bahrain [Ms. Houda Ezra Nonoo], Republic of Panama [Mr. Mario Jaramillo]Permanent Mission of Panama [ Guillermo A. Cochez], Republic of Botswana [Ms. Tebelelo Seretse]Republic of Slovenia [Mr. Roman Kirn] [Bangledesh] Akramul Qader, Guyana [Mr. Bayney Karran], Macedonia [Zovan Jolevski] and Albania [Mr. Gilber Galanhxi] and Republic of Botswana Honorary Consul General Robert S Shumake have partnered to present this event hosted exclusively by the international Ambassadors community.
The 2013 Ambassadors Inaugural Ball has premier sponsorship packages available. The Ball provides an excellent means to contribute to the worldwide humanitarian efforts being supported by the event including; human trafficking, global warming, AIDS, food security and lack of medical care. For information about the Ambassadors Balland sponsorship packages, contact Event Manager Tyrone D. Sanders, Jr., Esq. of Elite Socialite Events at (202) 594-3151 or info@ambassadors-ball.com. Tickets may be purchased at www.ambassadorsinauguralball.com
Visit the Ambassadors Inaugural Ball website at www.ambassadorsinauguralball.com. "Like Us" on Facebook at http://www.facebook.com/pages/2013-Ambassadors-InauguralBall/447685975288253and follow us on Twitter at @AmbassadorBall.
To secure press credentials or arrange interviews contact Trea Davenport, Director of Public Relations of 2013 Ambassadors Inaugural Ball at treadaypr@gmail.com or via US Press Office +1 678 327 8281.
AMB2013 was founded by a collection of international dignitaries for the specific purpose of producing the 2013 Ambassadors Inaugural Ball; the quintessential celebration of diplomacy among diverse races, religions, cultures and countries. AMB2013 promulgates peace and humanity for mankind and sets aside political views and aligning with domestic and international partners that celebrate global peace.