Description
TICKETING INFO:
* Ticket Prices are All Inclusive Per Couple
---
AMAZING LIFE ESCAPE INFO:
This fall, November 11-14, 2013 t
he very first AMAZI
NG Life Escape will take place in Newry, Maine. We will be hosting 7 couples for a 3 night-4 day getaway to the mountains of Maine. It is our goal to provide an experience that will give couples an excuse to escape the everyday craziness of life and focus on the AMAZINGNESS that surrounds them daily! Between breakfast in bed, AMAZING Life inspired sessions, a mini photo session with us, a cooking class to enjoy cooking together, and many other super fun experiences, we are planning plenty of additional time to just relax and soak each other in!
The location we have chosen for this first escape is a gorgeous Glen House estate in the mountains of Newry, Maine.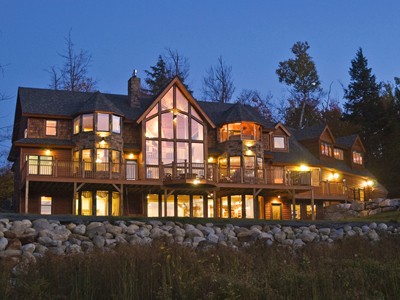 Every couple will enjoy the luxuries of their own bedroom suite and a spa inspired bathroom! There are many additional luxuries that come along with the home, that include, but are not limited to: a state of the art movie theatre, 2 hot tubs, a game room, outdoor fire pit (perfect for s'mores, of course! ;) ), and a 3 acre property within the gorgeousness of Maine! ;)
Monday, November 11th - Thursday, November 14th
The AMAZING Life Escape is All Inclusive and Includes:
All food and beverages at the Glen House prepared by our very own private chef!
All activities (including a cooking class and other AMAZING Life inspired experiences and learning opportunities - more details to follow)!
A Mini Photo Session with Liz and Ryan during the Escape
Transportation to and from the Glen House from the Portland, Maine Airport!
Unforgettably AMAZING experience with 7 other couples - 14 new friends!
Travel Info:
When choosing flights, plan to arrive as early as possible in Portland, ME on November 11th and leave as late as possible on November 14th.
Transportation to and from the Glen House is included from downtown Portland. Shuttles will depart for the Glen House at 5pm on Monday and will return to Portland from the Glen House at 1pm on Thursday. Travel to and from the Glen House is approximately 90 minutes.
For those arriving early, we are currently planning a fun activity in Portland, Maine starting at 12 PM on Monday.
Interested in extending your Escape? Although not included in your Escape costs, we highly encourage you to arrive early or stay late. Portland is a super fun city to explore!
Terms:
Due to the limited nature of tickets for this event, all purchases are non refundable. Tickets may be transferred to another couple up until 10 days prior to the event. Contact Liz and Ryan for more details on transferring your ticket to another couple: hello@lizandryan.com