2012 Ugandan Diaspora Social Networking Event, Dec 30th, Serena Hotel, Kamp...
Description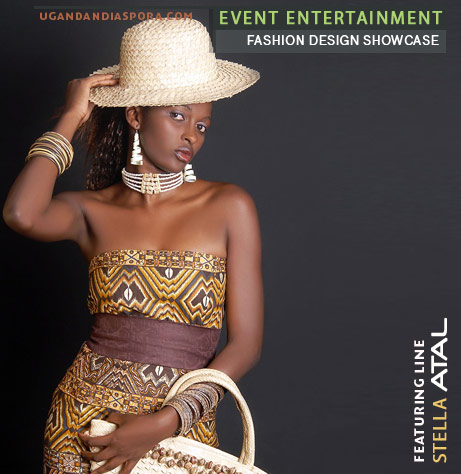 On December 30th, 2012, and for the 2nd time in our Uganda's history, the immense contribution to the Pearl of Africa from those Ugandans living outside The Motherland will be officially recognized.
The Uganda Investment Authority, the Diaspora Unit at the Ministry of Foreign Affairs and Ugandans in the Diaspora, will celebrate together in the first ever Ugandan Diaspora Social Networking Event.

Interacting at the event will be Ugandans who have settled all over the world; and their compatriots who live at home. Experiences between the two groups will not be limited to any specific theme – but with the recognition that remittances from abroad are the second largest source of financial resources to Uganda. This constituency is also a major contributor to diaspora tourism and real estate developments in and around Kampala.
According to the New Vision newspaper, an August 2010 report indicates that in 2008, remittences amounted to about $ 723 m [approx. 5% of Uganda's gross domestic product (GDP)].
In addition to this, Ugandans in the Diaspora are entrepreneurs, diplomats, tourists, academicians, agents of technology transfer and also, philanthropists. In this way, the Diaspora Social Networking Event will celebrate the Ugandan expatriate workforce as a theme by bringing their expertise, ideas and talent to a formal forum where an evening of entertainment will envelop the award ceremony. Social Media and live video streaming will ensure that those who cannot make it from the Diaspora are present in both body and soul.

We are working on an exciting Entertainment Line up to build on what we offered at the First Social Networking event.
Steve Jean's Fenon Entertainment – will provide the quintessential backdrop at the Serena Hotel's Victoria Hall.
This event is slated for December 30th, 2011 at the Serena Hotel in Kampala.
Tickets will be on sale to the general public for Ug Shs 100,000/=.
Patron
Dr. Maggie Kigozi,
Former Executive Director, Uganda Investment Authority
Government Liaison
Bati Kawooya,
Head of the Diaspora Unit, Ministry of Foreign Affairs

Event Planner
Ronnie Mayanja
Uganda Diaspora Incorporated

Media Manager: Solomon W. Jagwe
Coordinator and Uganda Liaison: Doris Miti
The Ugandan Diaspora Event is held in proud association with:
The Uganda Investment Authority | The Diaspora Unit, Ministry of Foreign Affairs | Orange Uganda Limited | stanbick bank | Kensington Homes | National Housing and Construction Corporation | DFCU Bank | Tullow Oil | Housing Finance bank | Ethiopian Airlines | Serena Hotel | Fenon Entertainment | Dahabshill | Uganda Air Cargo | Serene Suites | Woodstone Developments | Centenary Bank | Crown Beverages Limited/Pepsi | East African Breweries Ltd | The Vision Group | Pearl of Africa tours and travel ltd | rwenzori bottling company | jukas construction ltd | soreel mayas grafx
Organizer of 2012 Ugandan Diaspora Social Networking Event, Dec 30th, Serena Hotel, Kampala
The Uganda Diaspora Network is a forum aimed at bringing together Ugandans who live and work abroad by celebrating their contributions overseas and also encouraging them to give of their time, talents, ideas and expertise whilst inspiring the next generation of Ugandan leaders.
Every year the Ugandan Diaspora Network will organise an annual Social Networking Gala and will also produce a quarterly publication highlighting the successes of the various Ugandans residing overseas! Please send us those inspirational stories and philanthropic work involving Ugandans abroad. We shall share these stories using this platform that is rapidly growing and expanding.