2012 Stiletto Woman in Business Awards

Saturday, March 17, 2012 from 8:30 AM to 5:00 PM (EDT)
Event Details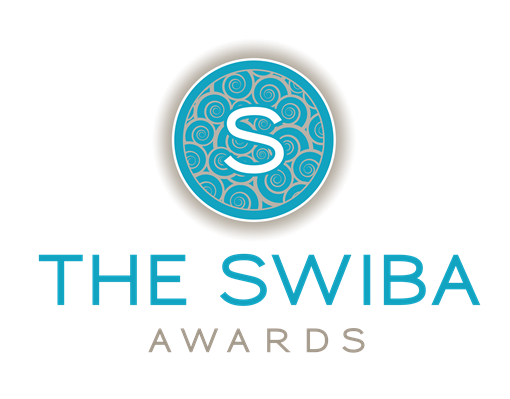 Stiletto Woman began recognizing amazing women in the summer of 2009. We started by celebrating the Top 50 Most Amazing Women on the Web. During that time, we realized that women had begun to make significant contributions in social media and business strategy (particularly in the micro business sector), and there was no formal recognition for these women and their momentous efforts; therefore in 2009 we set out to change that! Since that time we've featured some of the most amazing women in business from around the United States and Canada.
We are proud to present the 3rd Annual Stiletto Woman in Business Awards (SWIBA); one of the first comprehensive award programs to honor everyday women in small and micro business on a national level. Follow us on Twitter @StilettoWoman. Event chat using hashtag #SWIBA.
The event is coming to you LIVE in Atlanta!
Reserve your hotel room at just $89 per night here
***THE HONOREE DOES NOT HAVE TO BE IN ATTENDANCE TO WIN - HOWEVER SHE MUST BE IN ATTENDANCE TO RECEIVE THE OFFICIAL SAND-ETCHED SWIBA AWARD***
A one-day immersion of inspiration, strategy, and practicality in business. Tickets include:
Winner/Finalist tropies, certificates, and special rewards
The award ceremony (recognition of winners/award distribution)
Four keynote presentations from veteran business thought leaders
Three Strategy sessions by leading women entrepreneurs
Invaluable business networking
Rock Your Biz in Stilettos (a business pitch contest)
Continental breakfast
Full plated luncheon
Swag bags
Note: The Rock Your Biz in Stilettos contest winner will receive a FREE HD digital video camcorder and a FEATURE spread in Stiletto Woman Magazine (2012).
Get full details on the awards, the judging process and more! Click Here!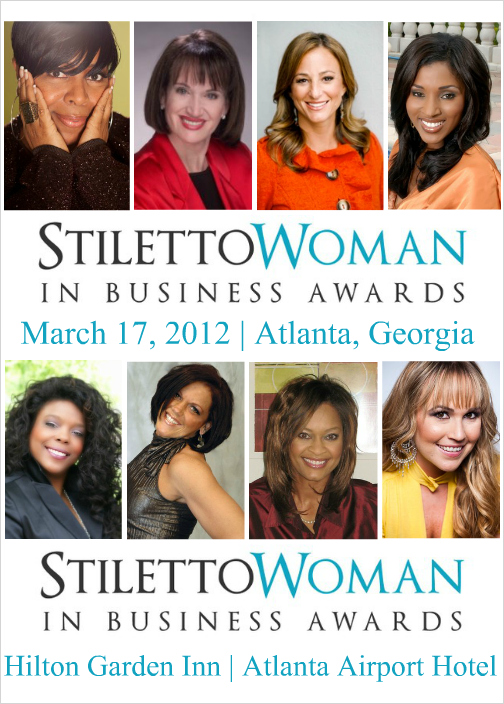 Danielle Knox Ross is an award winning journalist and host of Lifetime Television's "The Balancing Act". The Balancing Act is America's premier one-hour women's morning show that is ambitious and inspiring — while illuminating new ways for women to achieve success in all areas of their lives. The Balancing Act is dedicated to creating trusted solutions — for women facing today's greatest challenges. Danielle has a vast range of anchoring and reporting experience from various networks throughout the country, which included CBS affiliate WFOR-TV in Miami, FL, and its sister station, UPN 33 Morning News and UPN 33 News at 10.
Read More
Robyn Freedman Spizman is Vice President of Tony Conway's A Legendary Event, a full-service, award-winning 15 million dollar special events company. A communications expert and a nationally recognized product expert and speaker on success, Robyn is also a well known media personality and New York Times bestselling author. She appears often in the media including seen often on NBC's Today Show making every holiday or special event memorable. With decades of experience in the hospitality field and special events arena, she has overseen some of Atlanta's biggest gala's, fundraisers and happenings. She has written and co-authored dozens of books including a series of books with Tory Johnson about careers and the workplace.
Read More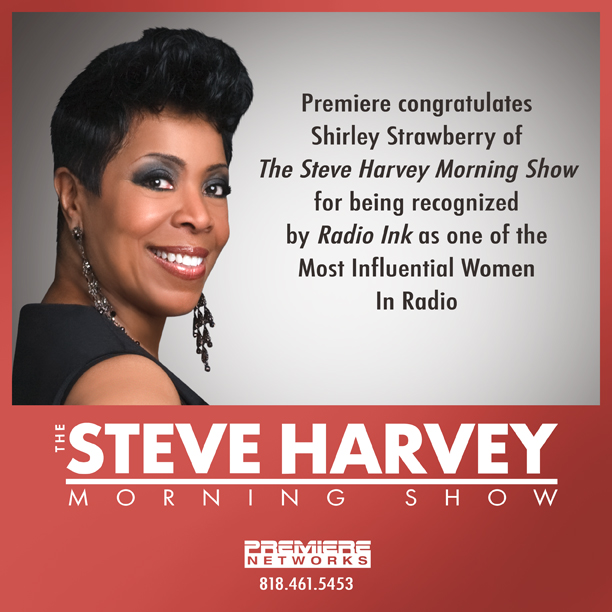 Shirley Strawberry is a national personality adored for her candid, girlfriend advice. She is the co-host on the national syndicated radio show, "The Steve Harvey Morning Show". Her smooth voice and delivery has contributed to the success of the top rated show. It has become the #1 morning show in several major markets including New York City. The Steve Harvey Morning Show has nearly 8 million listeners nationally in over 60 markets that include Atlanta, Washington DC, Los Angeles, and Chicago. She is also a Washington Post bestselling author of the book, The Strawberry Letter: Real Talk, Real Advice, Because Bitterness Isn't Sexy.
Read More
Stacie Francombe is an entreprenur and media expert. After a successful career as a television producer, Stacie launched Get Married in 2006, growing the company into a nationally renowned wedding planning resource, connecting brides and advertisers through three unique media platforms - online, television and magazine. During her time at Get Married, Stacie developed and served as Executive Producer for Get Married with David Tutera & Get Married with Colin Cowie, both on Lifetime, then as host in its final season on WeTV & Wedding Central.
Read More
See our other dynamic speakers, click here!

8:30am - 9:00am  ||  Registration & Continental Breakfast
9:00am – 9:30am   ||  Opening Remarks  
9:30am - 10:15am  ||  Danielle Knox | Morning Keynote Address
10:15am - 10:45am  ||  Strategy Session: Antoinette Sykes
Relationship Marketing in a New Economy
10:45am - 11:00am  ||  Networking Break
11:00am - 11:45am  ||  Shirley Strawberry | Luncheon Keynote Address
11:45am - 12:00pm  ||  Shirley Strawberry Book Signing
12:00pm - 1:00pm  ||  Plated Luncheon & Socialize
1:00pm - 1:30pm  ||  Special Guest Speaker: Stacie Francombe
1:30pm - 2:30pm  ||  SWIBA AWARDS CEREMONY (Winners Announced)
2:30pm - 3:00pm  ||  Robyn Spizman | Afternoon Keynote Address
3:00pm - 3:30pm  ||  Strategy Session: Amy Barnes
How Much is Your Dream Worth?
3:30pm - 4:00pm  ||  Rock Your Biz Pitch Contest & Networking
4:00pm - 4:30pm  ||  Strategy Session: Kelly Lynn Adams
Get What You Want With What You Already Have
4:30pm - 4:45pm  ||  Founder Remarks
4:45pm - 5:00pm  ||  Celebrate & Move

 The entry period for the Stiletto Woman in Business Awards IS NOW CLOSED.
• Individuals can self-submit entries or they can be submitted by others
• Candidates receive an automatic email response confirming receipt (This may be the only communication until our Finalist round early in 2012)  
• The winners are announced in March 2012 at the LIVE event in Atlanta Date: March 17, 2012
NOMINATIONS END: October 1, 2011

Event Location: Hilton Garden Inn Atlanta Airport Hotel
Event Address: 3437 Bobby Brown Parkway, East Point, GA 30344
Event Time: 8:30am - 5:00pm
Ticket Cost: $99.00 (early bird) | $129.00 (regular) | $159.00 (late)
Room Cost: $89.00 per night (available when ticket sales begin)
Nominations End: October 1, 2011
Winners Announced: March 17, 2012 (at the live ceremony)
Follow us on Twitter @StilettoWoman | Event chat using hashtag #SWIBA
National Advisory Board | Nominate a woman entrepreneur here!
NO TICKETS SOLD AT THE DOOR
When & Where

Hilton Garden Inn Atlanta Airport Hotel
3437 Bobby Brown Parkway
East Point, GA 30344


Saturday, March 17, 2012 from 8:30 AM to 5:00 PM (EDT)
Add to my calendar
Organizer
Stiletto Woman Media
What Is Stiletto Woman?
Stiletto Woman is a leadership-centric personal and performance improvement company designed to strengthen and support women in business. Our mission is to empower women to dream big and believe in the impossible! Visit our website: www.stilettowoman.com  
NEXT COVER GIRL
Stiletto Woman presents Next Cover Girl, a networking social where business women mix and mingle with like-minded leaders in their communities. Entrepreneurs have the opportunity to meet the editors of Stiletto Woman Magazine and pitch their new or seasoned businesses for an opportunity to grace the cover.   
2012 Stiletto Woman in Business Awards