2012 SPRINGFLING EXTREME GLOBAL LEADERSHIP BOOTCAMP, Indianapolis, Indiana (Enter limited promo code EXTREME & give that regular tuition "the boot!" Only $49.99! Code expires 4/29/12.)

Saturday, May 5, 2012 from 8:45 AM to 4:00 PM (EDT)
Event Details

LATE REGISTRATION, OPEN ONLINE THRU 12 MIDNIGHT PACIFIC TIME
SATURDAY MAY 5
(PayPal account not necessary to use "SEND MONEY" feature)
Instructions: 1. Go to this link: www.PayPal.com.
2. Click "SEND MONEY ONLINE" tab at the top of the paypal page.
3. Designate Category as: Services
4. Enter the amount (per person) $50 for May 5 or $60 for both events.
5. Send to this email address: The3RTAssoc@gmail.com
Confirmation of order will be sent to both you and to 3RT.  
This will serve as proof of registration.  
3rd Annual Spring Fling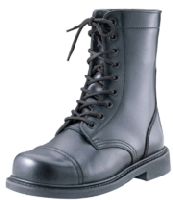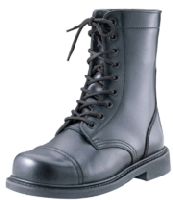 An EXTREMELY Serious

GLOBAL LEADERSHIP
 Wealth & Social Media Training Arsenal 
Friday & Saturday
May 4-5, 2012
EXTREMEDREAMS:
EXTREMEMEASURES
MAY 5TH EVENT
Featuring Top Leadership Mentors:
A MOST EXTREME ABNORMAL FINANCIAL JOURNEY


Financial Author/Lecturer/Published Author
Click on Nick's photo for his 3-time veteran SpringFling Testimonial
YTB Profesional Director Nick Pagano, Novi Michigan


EXTREMELY EASY TIPS FOR TEXT MARKETING SUCCESS
YTB Professional Tracy Heiser, Crowne Point Indiana


Traditional Business Owner
Click Zmobile Video here
BRING LAPTOPS! 
Click Tracy's Photo for Personal Audio Testimony  

AN EXTREME LEADERSHIP ATTITUDE AWAKENING


Lucretia Davis Daniel, Atlanta Georgia 
YTB Professional Director
Multiple $10,000 Bonus Earner
Click Lucretia's Photo for her $10,000 bonus testimonial
EXTREME WAKE UP CALLS ON
MINDSET & BEHAVIOR
Chaplain/Pastor Lee Carter,
working with Illinois
 Dept of Corrections
Peoria IL 
TIME FOR EXTREME SOCIAL MEDIA
TO CREATE A GREATER REACH

YTB Professional Debra Tanner, Indianapolis Indiana
Co-founder, 3RTAssociation LLC 
Click Deb's Photo to view her video
CEO of DLT Enterprises (Click Deb's  Bio Here)


EMPOWERING YOUTH WITH FINANCIAL LITERACY,
BREAKING THE CURSE OF RESIDUAL POVERTY


Corporate Founders of "JUNIOR CEOS"
YTB Agents & Ganovia Reps William & Angela Clements,
Evansville Indiana
Click on Clements photo to hear audio testimony
(Click JrCEOs info link here)


EXTREME PAYOUTS ON GROUP CRUISING
(with never before seen strategies)


Click here for CarolLee's Author Link
YTB WORLD TRAVELER, SONG WRITER & AUTHOR
CarolLee Miles, Aurora Colorado

Click CarolLee's photo to see her travel video.

 ...maybe even a few corporate surprise presenters
who may arrange to fly in if their schedule allows.

Free Gift For Each & Every Participant.
LOCATION:
Crowne Plaza-Indianapolis Airport
Just a free 7-minute shuttle ride from Indianapolis International Airport
2501 South High School Rd
(ZipCode 46241-4919)
Indianapolis, IN, USA 
Special Room Rate: $89/night
After Tuesday 4/24/12 Make DIRECT reservations with
Mrs Dena Moore,
(Event Sales Manager for SpringFling at the Crowne)
317-244-6861
   OPEN TO THE PUBLIC
DAY ONE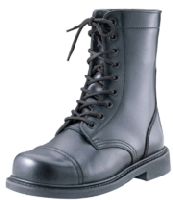 5/4/2012 
7:00 p.m.- 9:00 p.m. EDT

7pm: YTB "Get 3 Yours is Free" Overview
with YTB Level 2 National Sales Director
Lucretia Daniel

followed by a brief cyber-funding session
"Why Cloud-Donations?"
with YTB Professionals
Kenneth W. Reed & Cynth'ya Lewis Reed

How can organizations who are already participating in FOUR powerful industries
(travel, wellness, mobile technology & coffee)
help you generate as much as $3,000 in as little as 30 days with a small classroom of 30 students asking 12 people each  for ONE $30 donation, one time?
Come find out how to do it instantly,
with JUST the coffee.
Meet Ken & Cynth'ya Reed
Funding Specialists with Ganovia Coffee
& Group Travel 

    DAY TWO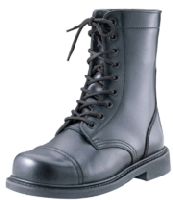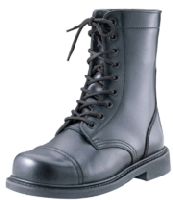 5/5/2012
TRAINING DAY!!!
7:45 a.m. Sign In (Pre-registered Only)
8:45 a.m. Wake Up 2 The Extreme!
 Session One: 9:00 a.m. EDT
Session Two: 1:00 p.m. EDT 

SAVE 38% WITH THE DISCOUNT CODE: EXTREME 

Who is 3RTAssociation? 
Visit www.3RTAssoc.org

Call 317-721-4814
With Questions regarding
"Spring Fling EXTREME 2012" 
NO PAYPAY ACCOUNT? NO PROBLEM

VIDEO ON SENDING PAYMENT WITH OR WITHOUT A PERSONAL PAYPAL ACCOUNT:


Have questions about 2012 SPRINGFLING EXTREME GLOBAL LEADERSHIP BOOTCAMP, Indianapolis, Indiana (Enter limited promo code EXTREME & give that regular tuition "the boot!" Only $49.99! Code expires 4/29/12.)?
Contact The 3 RT Association LLC
When & Where

Crowne Plaza Indianapolis Airport Hotel
2501 South High School Road
Indianapolis, IN 46241


Saturday, May 5, 2012 from 8:45 AM to 4:00 PM (EDT)
Add to my calendar
Organizer
The 3 RT Association LLC
The 3 RT Association LLC is a mastermind professional development team heavily involved in leadership promotion & development of e-commerce strategies for individuals, business owners, and non-profit organzations.

Our mission?  Share factual leadership skills-building information and encourage anyone who is willing to be mentored by millionaires so that the average person can learn by example on how to create a more stable lifestyle so they can be better citizens and leaders in North America. For more information about us, visit our webpage.

3RTAssociation LLC
Your Total Business Entrepreneurs
Co-founded by Reed, Reed, Tanner & Reed
www.3RTAssoc.org Contact: 317-721-4814
2012 SPRINGFLING EXTREME GLOBAL LEADERSHIP BOOTCAMP, Indianapolis, Indiana (Enter limited promo code EXTREME & give that regular tuition "the boot!" Only $49.99! Code expires 4/29/12.)