2012 Portland Leadership Summit

Thursday, November 29, 2012 from 9:00 AM to 11:00 AM (PST)
Event Details
Brought to you by: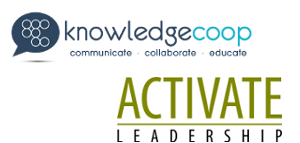 Founded in 2010, the Portland Leadership Summit is a forum for knowledge sharing ideas, concepts and best practices in business leadership by bringing together the very best in subject matter experts. The Summit will arm you with practical tools guaranteed to impact your business today.
Agenda:
8:30 AM - 9:00 AM -- Check-in, Networking & Continental Breakfast
9:00 AM - 9:30 AM -- "Social Learning in Your Organization" with Ken Perry
9:30 AM - 10:00 AM -- "Negotiating the Fiscal Cliff" with Nick Fisher
10:00 AM - 10:15 AM -- Break
10:15 AM - 11:00 AM -- CEO Panel

Part 1: Guest Speakers


Session 1: Beyond email… Leading your organization in the convergence of training and communication through Social Learning

Ken Perry, President and CEO, Broker Knowledge Group and The Knowledge Coop
It is clear that technology is vital to all aspects of an organization, and in many cases is revolutionizing how we do business. Ken Perry, President of Broker Knowledge Group, a training and development organization in the loan origination industry is pioneering how technology is redefining training and knowledge retention in organizations. Ken will present compelling examples of how Social Learning has revolutionized businesses across the US and will illustrate how it can for yours as well.


Session 2:The Fiscal Cliff…is your business prepared?

Nick Fisher, Partner and Portfolio Manager, Pilot Wealth Management
The economy faces enormous headwinds at present. Chief among them is the rapidly approaching "fiscal cliff." With the lens of growing and sustaining profitability in our businesses, Nick will examine the economic threats and subsequent opportunities facing our economy in 2013, as well as provide guidelines for allocating capital both inside and outside the business. Nick is a shareholder and portfolio manager at Pilot Wealth Management, Inc., a boutique advisory firm for business owners and investors. Nick received his Masters in Business Administration from the University of Portland and was Founder of the University of Portland's $100K Entrepreneurs Challenge. Nick co-founded and is the Chair of the Board of Directors of Young Entrepreneurs Business Week.


Part 2: CEO Panel
New for this year's event, we have assembled a panel of business leaders whom have demonstrated outstanding success in each their respective businesses. Listen to how each of them have overcome challenges and driven their organizations to success. Bring your questions and be prepared to learn!




Bill Stoller, Vice Chairman, Express Employment Professionals
William H. Stoller is the co-founder of Express Employment Professionals and is the founder and CEO of Xenium. As president and founder of The Stoller Group, he owns 24 Express offices in Oregon, Washington, Arizona, Nevada, Colorado and California.




Anne Donovan, President, Xenium HR
Anne Donovan, SPHR, is President of Xenium with 20 dedicated years served at the Stoller Group of companies. Anne served as the Vice President of HR from 2001 until 2008 where she led Xenium's HR team in providing outsourced HR services to many Northwest employers.  In 2009, she had the privilege to take on the leadership role as President for an organization she has dedicated her career to. With her knack for mediating sticky situations and difficult employee relations issues, Xenium's team rely on Anne for strategic HR direction for the organization.




Jon Kreitz, President, JKCADDIS, Inc.
Jon comes with an extensive resume in leadership and manufacturing, serving in key roles at Blount and Warn Industries. In 2000, Jon lead a leveraged buyout of Warn, and then as President and CEO, developed an exceptional leadership team while steering the firm to record sales and profits. Warn was eventually sold to Dover Industries in 2003,  and in 2006 Jon exited to found JKCADDIS, an executive advisory consulting firm in Lake Oswego, OR.



Gordon Torstenbo, CEO, GT & Associates
GT & Associates (originally founded as Mitchell-Gordon, Inc.), is a stocking manufacturers representative in plumbing and water systems delivery. Gordon grew the business to five regional offices spanning from Oregon to Alaska, before selling the company in 2004. Gordon enjoys retirement watching his grandchildren play sports and serves in a number of volunteer capacities in SW Washington community.


Emcee & moderator:



Rick Thomas, President and Principal Consultant, Activate Leadership
 Rick co-founded the Leadership Summit in 2010 for sharing relevant leadership topics, ensuring businesses owners are staying ahead of the curve with todays challenges and opportunities. As emcee and moderator, Rick will ensure the speaking topics and panel discussions create tangible outcomes for your business today.



When & Where

Xenium HR
7401 SW Washo Court
Suite 200
Tualatin, OR 97062


Thursday, November 29, 2012 from 9:00 AM to 11:00 AM (PST)
Add to my calendar
Organizer
Xenium HR
We believe that every business leader should have the opportunity to focus on serving their clients and growing their business, leaving the administrative duties of being an employer—including HR, payroll and benefits administration—to us.
Xenium is an HR & Employer Services company in Tualatin, Oregon. Our team of HR, payroll, and benefits professionals support small- and medium-sized companies that have limited or no internal HR resources, as well as companies with internal HR staff who can benefit from support.
We view people as an organization's biggest asset. From developing competitive people practices to carrying out tough employer decisions, our team supports you to provide the freedom to focus on growing your own business.
2012 Portland Leadership Summit