2012 Novel Crafters Seminar of the Rockies

Saturday, November 17, 2012 from 8:00 AM to 5:00 PM (MST)
Event Details
The 3rd Annual
Novel Crafters Seminar
of the Rockies presents...
The Dance of Character
and Plot
Featuring DiAnn Mills

Award-Winning Novelist and Bestselling Author
  (All sessions are hands-on)
______________________________________
Saturday, November 17th
8:00 a.m. - 5:00 p.m.
Registration check-in and continental breakfast begin at 8:00 a.m. Seminar begins at 8:30 a.m.

Ramada Plaza Hotel & Convention Center

10 East 120th Avenue
(SE Corner of I-25 & 120th Avenue)
Northglenn, Colorado
Speaker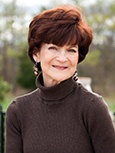 Award-winning author DiAnn Mills is a fiction writer who combines an adventuresome spirit with unforgettable characters to create action-packed, suspense-filled novels. DiAnn's first book was published in 1998. She currently has more than fifty books in print, which have sold more than a million and a half copies, including her newest release, The Chase (Zondervan 2012).
 Her titles have appeared on the CBA and ECPA bestseller lists and have won placements through the American Christian Fiction Writer's Carol Awards and Inspirational Reader's Choice awards. DiAnn won the Christy Award in 2010 and 2011.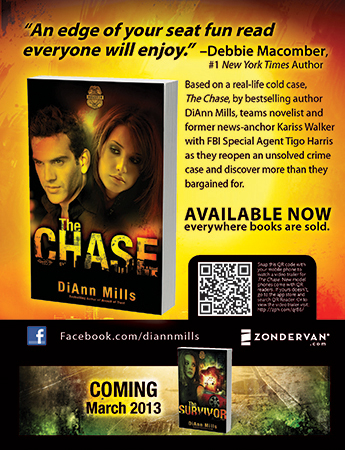 DiAnn is a founding board member for American Christian Fiction Writers and a member of Inspirational Writers Alive, Romance Writers of America, and Advanced Writers and Speakers Association. She speaks to various groups and teaches writing workshops around the country. DiAnn is also the Craftsman mentor for the Jerry B. Jenkins Christian Writers Guild.
She and her husband live in sunny Houston, Texas. Visit DiAnn on her website at www.diannmills.com.
Click here to view DiAnn's book trailers. (Trailers presented by Novel Crafters Seminar of the Rockies, HIS Writers, HIS Writers Flash Fiction Writing Contest, and Harpstring Magazine. You will need to enable popups to view.) 
Registration
Registration fee includes continental breakfast, plated lunch (choose from Chicken Piccata, Pecan Encrusted Salmon or Vegetable Linguine), afternoon snack, unlimited coffee/tea service, and admission to the seminar.
Early-bird.
Early-bird registration begins July 15th and runs through September 30th.
Cost is $99 for ACFW members, $109 for non-members.
Those who register during the early-bird will have their name put into a drawing for a $50 cash refund. Drawing will take place day of seminar.

Standard
Standard registration begins October 1st and runs through October 31st.
Cost is $119 for ACFW members, $129 for non-members.

Last Call
Last call begins November 1st and runs through November 12th.
Cost is $139 for ACFW members, $149 for non-members.
ACFW members, enter promotional code "ACFW" prior to checkout in order to receive your discount.
(Membership must be verifiable and in good standing in order to receive discount.)
Schedule
8:00 - 8:30 a.m.
 
Registration check-in and continental breakfast
8:30 - 9:00 a.m.
 
Welcome and announcements
9:00 - 10:15 a.m.
 

The Dance of Character and Plot
(all sessions are hands-on)

Session 1: The Beauty of Character explores the physical, mental, emotional, and spiritual traits of your characters to establish motivation. Writers will learn through hands-on exercises how to establish backstory and why it is necessary.

10:15 - 10:30 a.m.
 
Break
10:30 a.m. - Noon
 
Session 2: Plots that Dance demonstrates how the writer can create the unexpected, unpredictable, and realistic aspects. By using story arc, character arc, spiritual arc, and romance arc, writers will learn how to build momentum. Structure and the importance of setting will add special dance steps to the novel.
Noon - 1:00 p.m.
 
Lunch
1:00 - 2:30 p.m.
 
Session 3: The Dynamics of Emotion shows the writer how to keep the reader turning pages. This session emphasizes the importance of emotive conflict and how literary techniques such as symbolism enhances character and plot. Body language will be explored.
2:30 - 2:45 p.m.
 
Break
2:45 - 4:15 p.m.
 
Session 4: The Rhythm of Witty Dialogue pulls the Dance of Character and Plot together by focusing on character traits, genre, and plot to write credible communication. This includes formatting dialogue.
4:15 - 4:45 p.m.
 
Q & A
4:45 - 5:00 p.m.
 
Closing
Hotel Accommodations
Hotel accommodations are available at the Ramada Plaza by phoning 303-452-4100 or 1-888-288-4982. Attendee is responsible for making their own reservation. Please mention "HIS Writers" or "Novel Crafters Seminar" to receive your room discount. Rooms must be booked by November 5, 2012.
______________________________________

EVENT CANCELLATION AND REFUND POLICY: $10 cancellation fee if canceled July 15 - September 30. $50 cancellation fee if canceled October 1 - October 31. No refunds after October 31st.
The Novel Crafter's Seminar of the Rockies is sponsored by HIS Writers, ACFW North Denver Chapter. For questions, please contact NovelCraftersSeminar@hiswriters.acfwcolorado.com. To sign up for their monthly newsletter, click here.
When & Where
10 East 120th Avenue
Northglenn, 80233


Saturday, November 17, 2012 from 8:00 AM to 5:00 PM (MST)
Add to my calendar
Organizer
ACFW North Denver (HIS Writers)
ACFW North Denver is a local chapter of American Christian Fiction Writers (ACFW). We meet the second Monday of each month at Barnes and Noble, 9370 Sheridan Blvd (NE Corner of 92nd and Sheridan), Westminster, CO. Meetings are open to all.
Our mission is to encourage fiction writers, help develop their skills, educate them in the market, and provide fellowship for writers of like interest.
Questions regarding our meetings and events can be directed to Bethany Williams, HIS Writers president, at president@acfwnorthdenver.com.
Click here to subscribe to our monthly newsletter.
2012 Novel Crafters Seminar of the Rockies