Description
Register for a Friday July 13th Field Trip before heading to Soule Homestead for the evening and rest of weekend programming!
We've gathered a mix of 7 urban, suburban, and educational sites to showcase permaculture work in Eastern, MA and RI. Click each ticket to learn more about the site and program, or read below for more details.
Contact us at neconvergence@gmail.com if you have any questions.
*Note: Each field trips have different start and end times, although this event is listed from 9 - 2. Some field trips are BYO lunch while others include delicious lunch at the field trips site for an additional cost, some paid on site, some on EventBrite.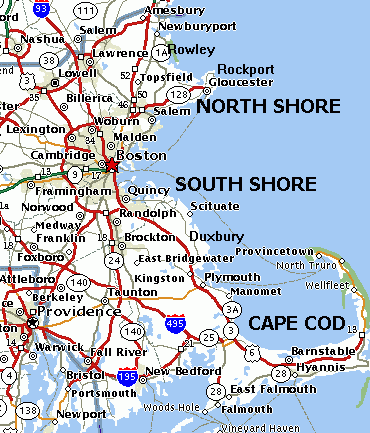 28 Rich Road, Woburn, MA
10:30am - 1:30pm

3 members of the resident cooperative household will share about a sloped .9 acre suburban property redeveloped beginning in 2002 and still in the works. The Energy Star house was completed in 2003, followed immediately by a vegetable garden and DIY landscaping. In 2009, solar panels for electricity and hot water were added. Increasing food production and processing are the high priorities now.
Leading the tour will be:

David

Eggleton (with wife Sue Coakley) is the homeowner. He learned about organic gardening 35 years ago, has been accredited by NOFA in Organic Landcare since 2007 and earned a Permaculture Design Certificate in 2010.

David

De Smit learned about farming and gardening early in life, earned a degree in Landscape Architecture at Harvard School of Design and had his own design business for many years.
Jim Laurie is a futurist and restoration ecologist who cleaned chemical plant wastewater with living machines, consulted on California watershed issues and frequently redirects attention of concerned and worried people to the tremendous potential of biodivesity.
Lunch: Provided with a $10 donation or BYO
Address: 28 Rich Road, Woburn, MA 018013
Distance from convergence by car: 60 miles, 1 hour 15 minutes from convergence
Edible Ecosystem Teaching Garden at Wellesley College - Wellesley, MA
10am - 12pm

Visit the Edible Ecosystem Teaching Garden at Wellesley College. Designed by Dave Jacke and Keith Zaltzberg, this permaculture garden in the middle of Wellesley's campus has education and research goals in addition to being a productive landscape for people and its other inhabitants.
Join Dave Jacke for a tour of the Edible Ecosystems Teaching Garden on July 13th from 10a-12p. Come see how we're studying the garden as it develops, and help us brainstorm creative ways to enable people to learn from this and other permaculture gardens. Together we will explore the theory and ideas behind the design, discuss and examine the implementation strategies during this site tour.

Meet at 10am at the Greenhouse Visitor Center (next to the Science Center). Meet there at 10am. The college's address is 106 Central St., Wellesley MA 02481.
Lunch: Bring a bag lunch if you'd like to picnic on-site
Address: Meet at 10am at the

Greenhouse Visitor Center (next to the Science Center). Meet there at 10am. The college's address is 106 Central St., Wellesley MA 02481.

Distance from convergence by car: 60 miles, 1 hr 15 min
Click here for the Ecological Landscaping Institute's article on establishing the EET Garden, written by WCBG Senior Gardens Horticulturist Tricia Diggins.
Click here for the article on the Edible Ecosystems Garden appearing in Friends of Horticulture's Spring 2011 Newsletter.
Click here to read the Huffington post article about the EET Garden by WCBG Director Kristina Jones
Edible Forest Garden at University of Rhode Island - Kingston, RI
10am - 12pm
Tour the Urban Agriculture gardens at the University of Rhode Island, including the recently installed Edible Forest Garden and Community Garden at Roger Williams Park. Attendees will be given a tour of the Roger Williams Park Botanical Center 'Food Garden Peninsula', a former tree farm then large lawn recreation area where Providence's largest community garden and first edible forest garden are now located. The community garden is home to 83 garden plots, 57 of which are leased to residents of Providence and nearby Cranston, RI.
The remaining 26 plots are tended by University of RI Master Gardeners as children's, demonstration and food pantry donation gardens. The edible forest garden was designed in late 2011 and prepared for installation of 'phase 1' in early 2012. Since, URI Master Gardeners and other community volunteers have sheet mulched and planted 7 tree and shrub species, including blight-resistent American chestnuts, American hazelnuts, Nanking cherry and American cranberry. Additional shrub species and a perennial understory will be installed to round out the edible forest garden design in fall of 2012. Gardeners and volunteers share the peninsula - surrounded on 3 sides by Edgewood Lake - with nesting osprey, snapping turtles, muskrats, Great Blue Heron and scores of other wildlife.
Lunch: Bring your own
Address: University of Rhode Island, 3 East Alumni Ave. Kingston, RI 02881
Distance from the convergence: 65 miles / 1 hr 30 min
Eva's Garden and Round the Bend Farm - Southeastern MA
9am - 1pm
Come tour some of the Southeastcoast region's most diverse and beautiful farms. Eva's Garden is an organic herb, green and flower farm that has been in operation for over 30 years. Round the Bend Farm is a diverse project integrating animals and vegetables into permaculture systems. Come tour both properties, talk to the farmers, and enjoy a fantastic, farm-fresh lunch prepared by Chef and cookbook author Didi Emmons. Lunch will include wood-fired pizzas, herb-laden salads, wild-foraged goodies, beverages and dessert.
Lunch: Provided
Address: Meet at Round the Bend Farm, 92 B Allen Neck Road, Dartmouth, MA 02748
Distance from the convergence: 50 miles / 1 hr
Groundwork Somerville - Somerville, MA
10:30am - 12pm

Groundwork Somerville will present three facets of urban agriculture efforts in New England's most densely populated city: an organic schoolyard garden; a new urban farm, designed and run by Somerville youth; and the Growing Center, a community-directed urban oasis full of fruits, flowers, trees and bees. We will meet at 11am at Lincoln Park/Argenziano School at 290 Washington Street, Somerville MA. Trip will take approximately 2 hours, and will include 1.5-2 miles of walking.

Groundwork Somerville strives to bring about the sustained regeneration, improvement and management of the physical environment through the development of community-based partnerships which empower people, businesses and organizations to promote environmental, economic and social well-being. Groundwork provides environmental education, green jobs, and advocates for equitable community participation in public planning processes.
Lunch: Bring Your Own
Address: 21 Properzi Way, Somerville, MA 02143
Distance from the convergence: 50 miles / 1 hr
Land's Sake - Weston, MA
10am - 2pm

Land's Sake combines ecologically-sound land management practices with hands-on environmental education to model how public open space can be used and enjoyed by the community. as A 501c3 nonprofit corporation, we run a public farm, host educational programming for all ages, maintain the town forest for recreational and production uses, and care for both public conservation and private land. Bringing people onto the land as visitors to our farm, as volunteers or youth workers, and through our active educational programs, we directly connect people to their local ecology. Our work uncovers the intrinsic value of the land around us and the importance of treating the land with respect.
Join Douglas Cook, Education Director and Permaculture Designer since 2007, on a tour of Land's Sake farm to see and discuss the deep connection between this unique non-profit and the town. Examples of Permaculture Design will be found throughout the garden and farm systems, including rotational grazing of livestock, symbiotic plantings in the garden and more. Every year hundreds of students are provided with the opportunity to learn and practice techniques used on the farm that deepen their connection to the earth and community.
Lunch: Bring your own
Address: Land's Sake 90 Wellesley Street, 27 Crescent Street Weston, MA 02493
Distance from convergence by car: 50 miles, 1 hour
Organizer of 2012 Northeast Permaculture Convergence - Friday Field Trips