Description

Join Us and Keynote Speaker
Garry Maddox
Former Philadelphia Phillies Centerfielder and member of the 1980 World Series Champion Phillies team
Friday, November 9, 2012
11:30am to 2:00pm
The Crystal Tea Room, Wanamaker Building
100 Penn Square East, 9th Floor
Philadelphia, PA 19107
*Pre-Event Reception with NPower PA's CIO Council
and autograph signing with Garry Maddox
10:30 am - 11:30 am
exclusively for $2,500+ sponsors
The Suite at the Crystal Tea Room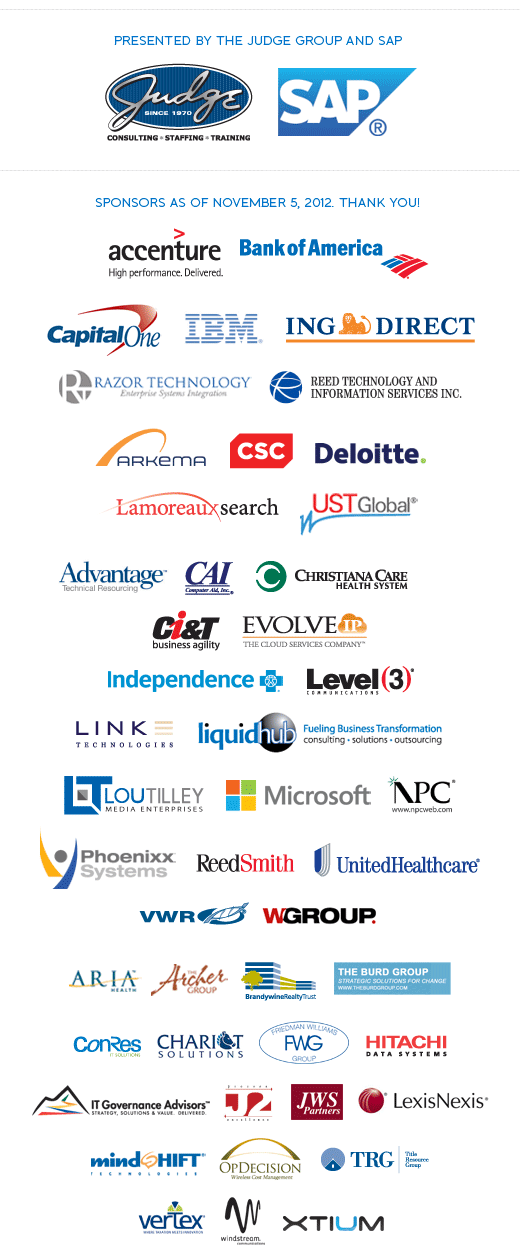 ABOUT THE LUNCHEON
Over the past eight years, The NPower PA Annual Technology Luncheon
has become our region's premiere technology-focused philanthropic event.
It brings together a peerless audience of technology executives who are
committed to sustaining and improving nonprofit organizations in our
community. Last year the Annual Technology Luncheon raised over
$200,000 to support the technology needs of Philadelphia area nonprofits.
NPower PA annual luncheon is hosted by its esteemed CIO Advisory Board.
The Board includes senior technology executives from 42 of the region's
largest and most respected corporations. $2,500 and up sponsors will gain
access to the exclusive pre-event networking reception with
NPower PA's CIO Advisory Board.
Click here to view the list of NPower PA's CIO Advisory Board.
PROFILE OF ATTENDEES
Over 450 leaders from the greater Philadelphia's business community
will be in attendance. The NPower PA Luncheon provides access to one of the
largest and most diverse audiences of corporate executives and leaders
in the region. This luncheon provides your company with a unique
opportunity for wonderful marketing exposure in support of a great cause.
WHY YOU SHOULD SPONSOR
Aside from the networking and marketing benefits, this event supports
a wonderful cause. As you know, nonprofits do much of the heavy
lifting in our communities for those in need. Money raised from this
luncheon helps nonprofits leverage technology for those they serve.
Organizations who work with NPower PA are more efficient, able to
serve more people, and able to conserve their resources for the most
important things they do. By sponsoring the NPower PA luncheon, y
ou are making a demonstrable commitment to give back to,
not just one nonprofit, but the entire community.
Your one gift will be levered across 400 organizations.
There are sponsorships available from $10,000 to $1,000,
all with different opportunities.
For a full explanation of the available sponsorships in 2012,
click here for our sponsorship packages or
please contact Anthony Pisapia at anthony@npowerpa.org.
About NPower PA
Your support allows NPower PA to offer high quality, professional technology services to nonprofits at low-cost as well as some services at no cost.
To learn more about how NPower PA is helping nonprofits in your community,
please visit www.npowerpa.org.
To learn more about the NPower PA's ITWorks Program, helping at-risk young adults launch their careers in IT, please visit www.itworks.org.