Description
6th Annual INCOSE Great Lakes Regional Conference
Systems Engineering for a Better World
Academia | Aerospace | Commercial | Defense | Health Care | Manufacturing
Friday & Saturday, October 12 - 13, 2012 -- Schaumburg, Illinois
The 6th Annual INCOSE Great Lakes Regional Conference is coming to Chicagoland in 2012! The conference will be held on Friday and Saturday, October 12 - 13, 2012, in Schaumburg, Illinois.
We invite you to join us to discuss new and exciting techniques and applications for systems engineering.
---
Conference Program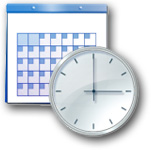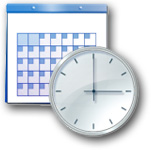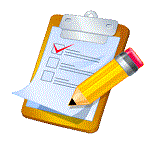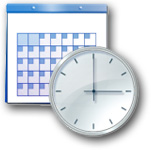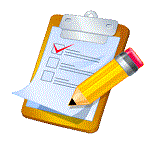 Keynote Speakers
Meet our keynote speakers. You can click on their names to learn more about them!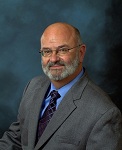 INCOSE President
Booz Allen Hamilton
Senior Vice President &
Chief Systems Engineer
(Retired)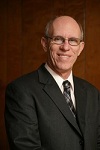 INCOSE Charter Member
Bjorksten | bit 7
Vice President of
InSight Services
Where to Stay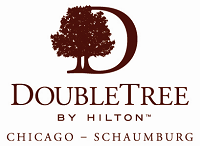 @
$74 per night + FREE WiFi
(INCOSE / 2012 Great Lakes Regional Conference Rate)
800 National Pkwy., Schaumburg, IL 60173
(About 2 miles from IBM Facility in Schaumburg)
Ticket Types
Which ticket type is the right one for you? Please see our ticket types above.
We offer early-bird rates. They expire on Monday, September 3, 2012 (Labor Day) at 11:55 p.m.
We offer reduced rates to INCOSE members.
We are offering a special opportunity to nonmembers. If you are not a member of INCOSE, you can purchase a one-year INCOSE membership with your registration! You can view the Benefits of INCOSE Membership.
We are offering a limited number of student registrations for INCOSE Student Members and for students who are not members of INCOSE.
---
Sponsorship Invitation
We are seeking sponsors to help underwrite the cost of this event. Any organization which makes a minimum donation of $100 will be recognized as a sponsor of the conference.
Please read this for details about sponsor levels, benefits, and links to past conference websites with programs:
Sponsorship Invitation.
You may register for all sponsor levels at this page. You may also contact us to propose an alternative solution.
---
Resources for Conference Presenters
We want to thank those who are presenting at the conference. These are some useful resources for conference presenters:
---
Our Venue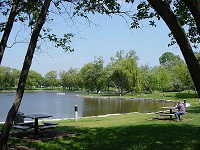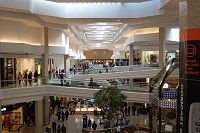 Come to Schaumburg (pronounced "shawm-burg"), Illinois, located just under 30 miles northwest of downtown Chicago (also known as the "Chicago Loop").
Schaumburg is part of the Golden Corridor. Several Fortune 500 company headquarters, office parks, industrial parks, exhibition and entertainment centers, medical facilities, hotels, shopping centers, and restaurants are located nearby.
Schaumburg is home to the world headquarters of Motorola Solutions and one of only two IKEA stores in Illinois. Woodfield Mall, the second-largest mall in America, is located in Schaumburg. The city offers many restaurants and entertainment choices. Several parks are located nearby.
Schaumburg is served by Interstates 90 and 290. Interstate 294 and Illinois 53 are close by, making the entire Chicagoland area easily accessible.
Schaumburg is approximately ten miles northwest of the O'Hare International Airport and is about 32 miles from the Midway International Airport.

Most conference events will be held at the IBM facility located at 10 N. Martingale Dr., Schaumburg, IL 60173.
The IBM facility has state-of-the-art meeting areas for workshops, seminars, and networking. Saturday meals and snacks will be provided at the IBM facility. This location has ample parking and is conveniently located just off Interstate 290.
We are proud to have IBM as our host for the conference!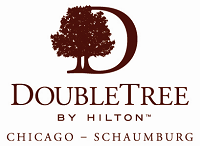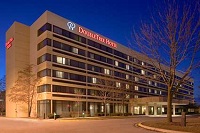 Stay at the Doubletree of Schaumburg. You can reserve a room at the special INCOSE / 2012 Great Lakes Regional Conference Rate of $74 per night!
The hotel is located at 800 National Pkwy., Schaumburg, IL 60173 -- close to the IBM facility, Schaumburg restaurants and shopping, Interstates 90 and 290, and the O'Hare International Airport!
The Doubletree of Schaumburg offers many amenities, including ATM, clock radio with MP3 connection, complimentary Internet access / WiFi, fitness room, gift shop, laundry/valet service, local area transportation, lounge, pool, room service, safety deposit box, and two telephones with voicemail. Also, the hotel lobby will be renovated by the time of the conference to have the newest, most luxurious Doubletree lobby in Chicagoland!
You may visit the hotel website or take a tour of the hotel.
We are pleased to offer the Doubletree of Schaumburg as the preferred hotel for the conference.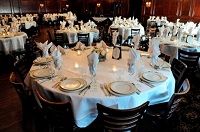 Join us for a wonderful dinner and social at Maggiano's Little Italy, located at 1901 E. Woodfield Rd., Schaumburg, IL 60173.
Friday dinner will be included with conference registration. The dinner will feature unlimited portions from a selection of appetizers, pastas, entrees, side dishes, and desserts. The meal will be served with freshly baked bread, brewed regular and decaffeinated coffee, hot tea, iced tea, and sodas. Plus, the meal will feature great service and hospitality from Maggiano's professional banquet staff.
You may visit the restaurant website. You may view some menus with menu descriptions.
---
Questions?
Please contact Paul White, 2012 INCOSE Great Lakes Regional Conference Chair, at Paul.White@incose.org with questions.
---