2012 I Refuse EB Awareness Campaign

Friday, June 1, 2012 at 1:00 PM

-

Wednesday, June 27, 2012 at 11:55 PM (CDT)
Event Details
Because the event on May 27th was such an amazing success, it has been decided that we make this the start of an incredible movement to spread awareness across the country!  I hope that you will join us!  make a difference and EB Part of the CURE!!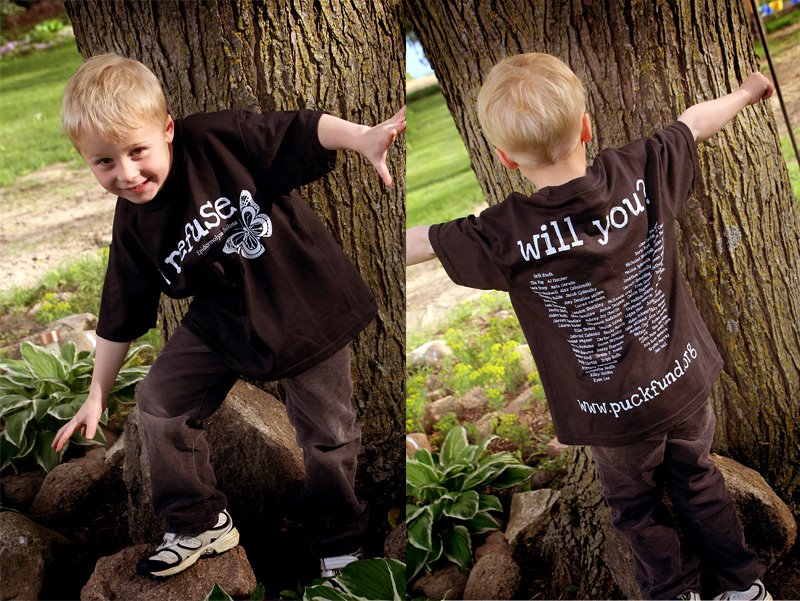 Movement To Spread Awareness For Epidermolysis Bullosa
Epidermolysis Bullosa, EB, is a devastating disease that affects 1 in 50,000 live births. There are precious children who are forced to suffer each and every day. EB has forced them to go to battle everyday and to fi
...
ght to survive. The slightest amount of friction, even the softest of touches can cause severe and excruciatingly painful blisters. There is no cure. Many of these children do not make it to their first birthday and if they do survive, there days are spent bandaged from head to toe, full of constant pain and suffering the many complications that come with EB. 
I am dedicated to raising awareness and being a voice for these children because I refuse. I refuse to wait for someone else to do something that I myself can do. I cannot stand to watch another child suffer when I have the ability to help make a change. I refuse...do you?
EB is the worst disease you never heard of and I want that to change...will you help me? 
This year I ask each of you to refuse to wait for the change and instead be a part of the change.
Please join us at 

https://www.facebook.com/pages/EB-Part-of-the-Cure/119730184796534

 to learn more about these precious children and to find ways you can help to EB part of the cure.
When & Where

EVERYWHERE

New Munich, MN


Friday, June 1, 2012 at 1:00 PM

-

Wednesday, June 27, 2012 at 11:55 PM (CDT)
Add to my calendar
Organizer
Christie Zink
I'm Christie Zink, wife, mother, photographer and advocate.   I have been blessed with an incredible opportunity to use my creative passion as a business and as a way to bring joy into the lives of others.  Through the art of photography, I am able to capture special moments in time creating an invaluable keepsake.
In my life, I have always had a strong desire to make a difference some how.  I started I Refuse as a way to help raise awareness for Epidermolysis Bullosa and support research for a cure.  I wanted a way for people to become invovled and bring awareness to their own communities so that they could be a voice!
 I am forever blessed that these families allow me to be a part of their journey.  It is a journey of love, faith, hope, heartache and healing. It is with joy and love that I have chosen this path.  I am grateful for the profound impact it has had and the difference that each encounter has made in my life.
2012 I Refuse EB Awareness Campaign