Description
The Grand Pacific Open is BC's largest chess tournament and this will be it's 6th annual! The main event is a 6 round FIDE and CFC rated Swiss. The prize fund this year has been increased to a guaranteed $5000. There are also a number of side events which are free if you play in the main event and include an active tournament, Midnight Blitz with $100 in prizes, and a Bughouse tournament to finish off the weekend.
The tournament hall itself is the very nice ballroom at the 5 Star Grand Pacific Hotel. The hotel is located on the Inner Harbour in downtown Victoria, close to tourist destinations and across the street from the Seattle Clipper and Coho ferry connections.
Come join us Easter 2012 in Victoria for the Grand Pacific Open!
Click Here to See who else is already signed up.
2012 Side Events:
Grand Pacific Open - The Main Event: a FIDE and CFC rated 6 round Swiss with $5000 in guaranteed prizes. April 6-9 Rd 1 6pm
Grand Pacific Active - 4 round active event rated by the Victoria Chess Club April 6 12noon-4pm
Midnight Blitz - blitz tournament - $100 in prizes April 7 10pm-1130pm
Grand Pacific Bughouse - 5 round Swiss for Bughouse April 9 2pm-4pm
Side events are Free for Grand Pacific Open Players!
Also scheduled for this year is the BC Chess Challenge on April 6 from 10:30 - 4:00 Entry not included in the side events. A separate registration page will be set up for the BC Chess Challenge. The 2012 BC Chess Challenge is open to qualifiers only in grades K-12 students from BC.
April is a great time to visit Victoria. Visit gardens, walk along the ocean, golf and enjoy all that downtown Victoria has to offer. www.tourismvictoria.com
See you in Victoria in 2012 for the 6th Annual Grand Pacific Open!
Shirts for the GPO and BC Chess Challenge are now available for order on this site. See tickets above.

2012 Grand Pacific Open Golf Shirt See T Shirt below for Logo detail
100% Cotton $30 Gold embroidered logo sizes Adult XS S M L XL XXL Maroon/Burgundy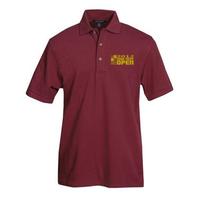 BC Chess Challenge T Shirt

Hanes Brand 100% Cotton Tagless collar $15 White Screened logo Sizea Youth S M L Adult S M L XL XXL Blue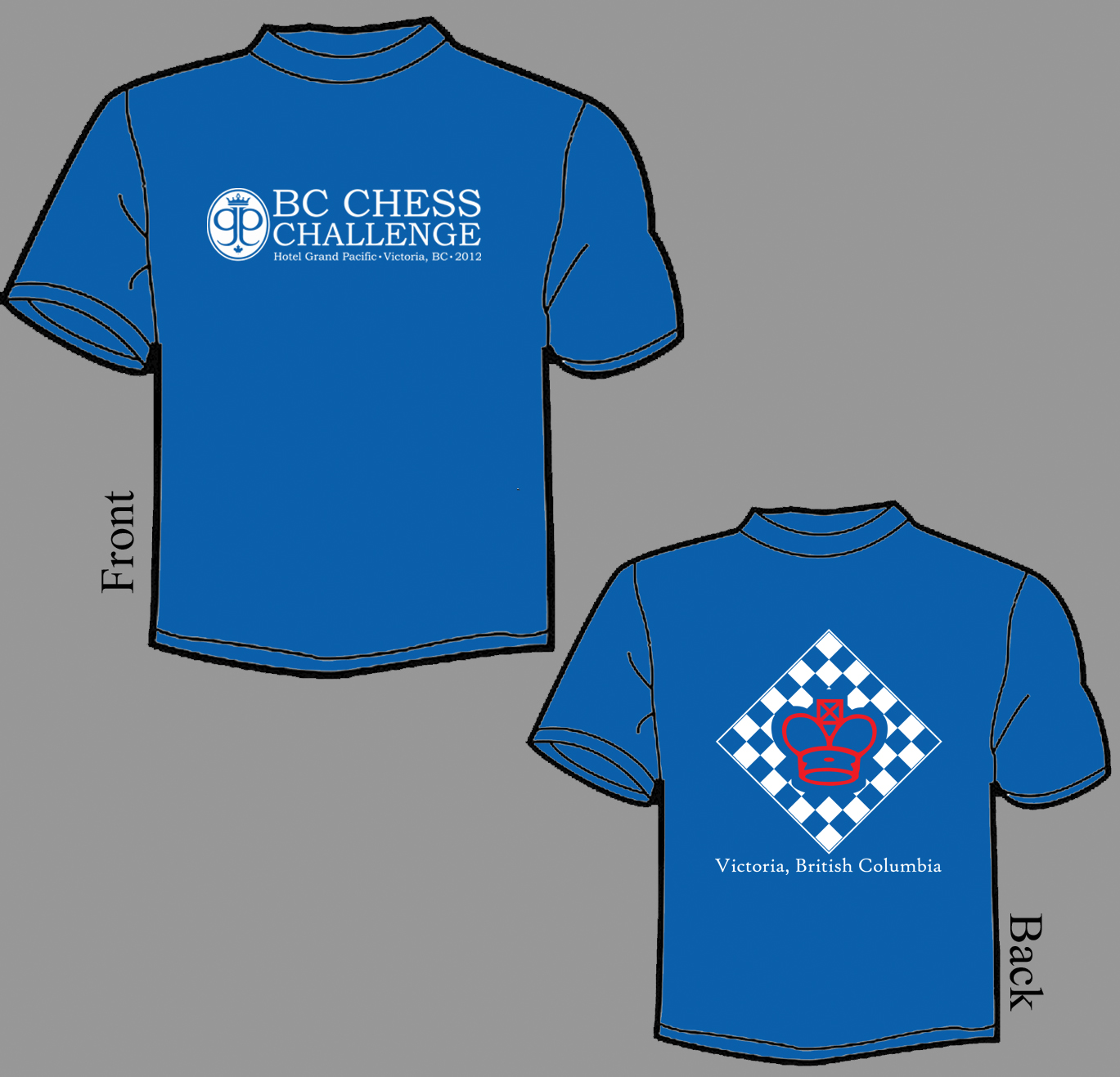 2012 Grand Pacific Open T Shirt
Hanes Brand 100% Cotton Tagless collar $15 White Screened logo sizes Youth S M L Adult S M L XL XXL Maroon/Burgundy