2012 Florida Communities of Excellence Conference & Awards Ceremony

Friday, March 30, 2012 from 9:30 AM to 7:30 PM (EDT)
Event Details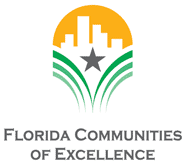 CONFERENCE & AWARDS CEREMONY
Friday, March 30, 2012
9:30 a.m. – 7:30 p.m.
Seminole Hard Rock Hotel & Casino Conference Center
Hollywood, Florida
Join board members, managers and residents from hundreds of Florida communities for this annual celebration of community association excellence. Attend stimulating educational sessions and CAM classes, discover the latest solutions from top industry vendors, and network with industry professionals and community leaders from across the state.
---
Agenda
10:00 a.m.             Exhibits Open
10:00 a.m.             Continuing Education for CAMs
Approved by Florida Department of Business and Professional Regulation
Stay Calm Under Pressure
Presented by Florida CAM Schools
Course #9625720
2 hours HR or Elective
Community association management can be full of pressure.  It's not the pressure from managing millions of dollars worth of structural components that gets you.  It's the pressure from people, including ourselves.  Pressure that goes unchecked results in stress, anxiety, anger, and depression.  Recognizing the source of the pressure is as important as developing strategies for relieving it. This course will allow participants a chance to identify pressure situations, assess their own pressure-ability, and consider some remedies.
Collections in Today's Economy
Presented by Becker & Poliakoff
Course #9625735
2 hours IFM or Elective
This program will focus on legal strategies to help managers and Board members make thoughtful, strategic and wise decisions regarding the most effective means for pursuing delinquent owners. It will also review changes to the relevant statutes from the 2012 Legislative Session on this issue.


Florida-Friendly Landscaping: What's in it for Your Community

Presented by Florida Energy Extension Service University of Florida
Course #9626094
2 hours OPP or Elective
Florida-Friendly Landscaping™ (FFL) means using low-maintenance plants and environmentally sustainable practices. This approach is designed to help communities lower utility bills, improve the health and beauty of their landscape and contribute to preserving Florida's natural environment. This course will educate participants on the major concepts of FFL and help them identify potential landscape maintenance issues in their communities. It will discuss methods for educating board members and homeowners about FFL benefits.
12:15 p.m.            Kickoff Luncheon & "Managers of Excellence" Induction Ceremony
Welcoming Remarks:
 Jim McMurry, Florida Community Association Journal
2012 "Managers of Excellence" Inductees:
Steve Anderson, IslandWalk (Naples)
Susan Comisky, Baldwin Park (Orlando)
Joanne Foley, Country Creek (Davie)
Todd Gates, University Park (University Park)
Robert Malan, VillageWalk (Sarasota)
Kathy Jean Pinchuk, Valencia Shores (Lake Worth)
Kristopher Schaeffer, Solaire at the Plaza (Orlando)
Educational Sessions
1:30 p.m.             The Economy in 2012 and Beyond: Journey to a "New Normal"
The economic situation facing communities and businesses today is challenging. Recession and recovery, unemployment, falling housing values, and foreclosures – what does the future hold? How communities and businesses react to the "New Normal" will determine whether they'll be strong or struggling when economy recovers.  John B. Jung's informative and thought-provoking presentation will offer trends and insights to help you chart your course for the near- and long-term 
Presenter:
John B. Jung, Jr.
Senior Managing Director
BB&T Capital Markets
2:15 p.m.            Getting a Grip on Being a Board Member!
One of the nation's top community association management professionals will offer insights and perspectives for new board members as well as seasoned board members. Christine Evans, CMCA, PCAM, has 27 years industry experience, the last 11 with Associa, where she was the recipient of the 2004 Office of the Year Award. She has created customer service procedures and established best practices for Associa branches nationwide and is the recipient of the Roger Kramer Memorial Award for demonstrating integrity, leadership and strength.
Presenter:
Christine Evans
President & CEO
Vanguard Community Management
3:00 p.m.             New Technologies to Secure Gated Communities
In the past few years, technology has transformed security in gated communities, making communities safer and giving residents peace of mind. This panel will explore some of the latest advances that are driving community association security today. The panel includes two 2012 Communities of Excellence Awards judges. 
Panelists:
Dr. John J. Sullivan
Executive Liaison to Homeland Security
Palm Beach Sheriff's Office
John Sutphin
President
Gated Community Security Director's Group
Anthony R. Zagami
CEO
Security Identification Systems Corporation (SISCO)
Moderator:
Tom Swain
Senior VP of New Business Development
Envera Systems
3:45 p.m.            Deciding between Self-Management and Professional Management 
Almost all communities need the wide range of services and oversight full-service management provides -- from ongoing maintenance of the physical property to staff supervision, financial oversight, assistance with contract negotiation and communication with residents. Whether communities choose to outsource these tasks or undertake these duties on their own, there are pros and cons of each and best practices that can be followed.  These will all be discussed at this panel session.
Panelists to be announced 
4:30 p.m.             Gala Reception – Exhibit Area
5:30 p.m.             Awards Ceremony – Tom Hudson, Master of Ceremonies
Tom Hudson, co-anchor and managing editor of "Nightly Business Report" on public television, covers international, national, and local business trends.  In the current economic cycle, housing values, the outlook for interest rates, and the pace of the recovery have been key topics.  Tom's syndicated weekly business column appears in the Miami Herald and dozens of other papers nationwide.
7:30 p.m.             Conclusion
™Florida-Friendly Landscaping is a trademark of the University of Florida
---
Financial Innovation
Presented by The Continental Group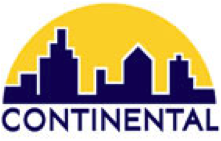 Policies and procedures to ease the impact of financial burdens during challenging economic times.
"The Comeback Kid"
Presented by BB&T

  This new award recognizing communities whose boards and managers – together with industry vendors – have developed and implemented successful turnaround programs by revitalizing
distressed properties.
Safety & Security
Presented by Envera 

Programs to protect and ensure the safety of residents and property within the community.
 Trendsetter Awards
Presented by Associa 

Innovation in any area not covered in the existing categories.
Disaster Preparedness
Protecting lives and property, as well as for community restoration in the aftermath of an emergency.
Florida-Friendly Landscaping™
Environmentally sound landscape, wetland, preserve, and lake management policies, including Florida-Friendly Landscaping.
Energy & Water Conservation (Non-Landscaping)
Energy and water management and conservation programs.
Best Website
Promoting positive community relations through effective communications.
Civic Volunteerism & Advocacy
Supporting local and regional non-profit and charitable causes.
Family-Friendly Programs & Initiatives
Promoting family participation and well-being.

When & Where

Seminole Hard Rock Hotel & Casino Conference Center
1 Seminole Way
Hollywood, 33314


Friday, March 30, 2012 from 9:30 AM to 7:30 PM (EDT)
Add to my calendar
Organizer
The Florida Communities of Excellence Award represents the pinnacle of achievement for private residential community associations in our state and has recognized dozens of outstanding communities across Florida since its founding in 2009. The award is the first and only comprehensive, independent recognition program for community associations throughout Florida.