Event Information
Location
The Fuqua School of Business
One Towerview Rd
Durham, NC 27708
Description
Join the Black and Latino MBA Organization for the 2012 BLMBAO Leadership Conference at the Fuqua School of Business on Saturday, March 31, 2012. Our theme is "Leverage: Activating Our Collective Assets to Effect Change". Spend the day with industry and community leaders discussing how we can capitalize on our personal, positional and community strengths to initiate sustainable progress in the boardroom and the community.
Keynote Speaker: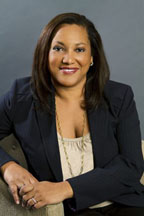 Christina Norman,
Executive Editor HuffPost Black Voices
2012 Panel Descriptions:
"The Roles We Play" - How does business strategy define the images, faces, and stories we see in the media? How can we utilize our buying power to influence the way that our community is depicted?
Panelists: Dilsey Davis - Producer/Director, Cafe con Leche Media; Sheila Eldridge - CEO, Miles Ahead Entertainment; Javier Farfan - Senior Director, Cultural Branding, PepsiCo.; Christina Norman -Executive Editor, HuffPost BlackVoices; Miguel Rojas Sotelo - Director of Latin American Film Festival

"Get on Board" – What roles do non-profit and for-profit advisory boards play in the execution of an organization's strategy? How can we, as diverse leaders enhance board capabilities? How can we position ourselves today for these leadership opportunities of tomorrow?
Panelists: Billy Dexter - Partner, Heidrick & Struggles; Luis Lobo - Executive Vice President and Manager of Multicultural Markets, BB&T Tina Morris-Anderson - Research and Policy Director, NC Department of Labor; Matt Nash - Executive Director of Fuqua's Center for the Advancement of Social Entrepreneurship; Harold Pettigrew - Director, DC Department of Small and Local Business Development; Don Stanger - Board President, Habitat for Humanity of Durham

"Aligning Passion and Profession" - Most of us want to be a part of something larger than ourselves. How do we identify pathways that better align our interests with our careers?
Panelists: William Crowder - Managing Director, DreamIt Ventures; David Reese - Director, East Durham Children's Initiative; Charles Campbell - Director of Technology, Socialvest; Ronald Funderburk - Portfolio Manager, North Carolina Retirement System
2012 Young Trailblazer Leadership Award Recipient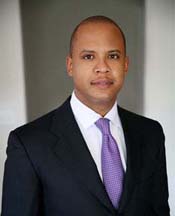 Dr. Kelvin A. Baggett,
CMO, Tenet Healthcare Corporation
The Young Trailblazer Leadership Award is presented to recent alumni who have showcased excellence in both corporate and community leadership.
For additional information, visit www.dukeblmbaoconference.com.
Date and time
Location
The Fuqua School of Business
One Towerview Rd
Durham, NC 27708
Organizer of 2012 Duke BLMBAO Leadership Conference
BLMBAO serves to provide Black and Latino American club members the tools, skills and opportunities necessary to challenge themselves and others to become successful business leaders. The organization strives to increase Black and Latino recruiting both professionally and academically and accomplishes these goals by organizing activities aimed at career development/professional leadership and sponsoring activities that benefit the local minority community.