Sales Have Ended
Ticket sales have ended
Tickets can be purchased at door of events. Early arrival recommended.
Event Information
Location
WEEKEND EVENTS
3 LOCATIONS
Charlotte, NC 28203
Sales Have Ended
Ticket sales have ended
Tickets can be purchased at door of events. Early arrival recommended.
Description
****JUST ADDED*****
February 29, 2012
VYBE & VIEW @ OSSO Restaurant
Wednesday, February 29, 2012 - 7pm - 11pm
Volume 2: Socially Chic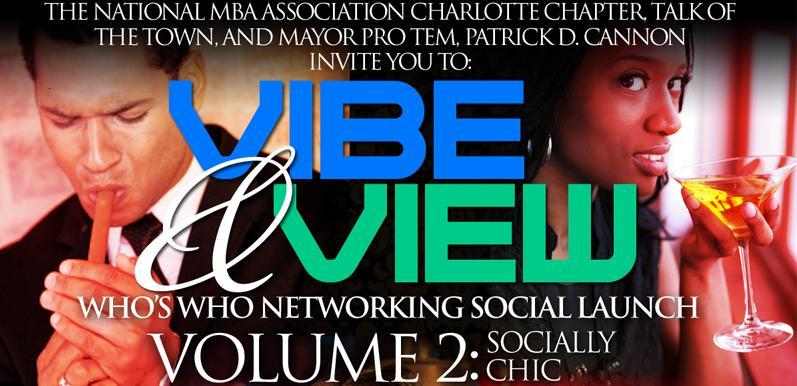 Join Talk of the Town, The National Black MBA Association Charlotte Chapter, and Mayor Pro Tem Patrick D. Cannon for the Second Annual Who's Who Social Weekend Launch Event & NBMBAA Charlotte Chapter Schloarship Fundraiser. Last year was amazing, and received overwhelming support for this event, and we're doing it again this year at OSSO -- an O' So' Chic venue.
This is an exclusive event and Advance RSVP is required for attendance. Osso Restaurant is Charlotte's newest and sexiest restaurants and lounges. There will be special cocktails, wine, appetizer, & dinner packages just for you in support of this fundraiser -- giving you an opportunites to mix, mingle, taste, vibe & view. The house DJ will be spinning a special Osso and R&B mix to make this chic experience even better.
Talk of the Town has made it a tradition that we give back each year and net proceeds will be donated to the NBMBAA Charlotte Chapter's Scholarship fund.
You don't want to miss this so be sure to RSVP quickly as space is limited.
HEAVEN @ BLUE - PART 6
The Official Thursday Night Hot Spot - The Hauteness Continues...
Volume 6: Only for the Fly & Sexy!
WARNING: This Event is Certified HOT!
Voted the #1 Thursday Night Event each year Week by of party goers near and far. Thursday night at Blue Restaurant sets it off by providing the best atmosphere, the hottest djs, the livest band, and the flyest crowd in town!
Join Talk of the Town for our Annual Signature Party. We start the party off at 8 pm with the un-comparable DJ 06, and end it with the live R&B, Neo Soul, Go-Go, and Hip Hop Band from one of DC's newest and hottest bands 'Black Alley," starting at 11 pm and at the end of the night when the lights come on at 2:30 am no one wants to go home. So, consider this your warning to get your tickets to Blue as soon as possible because it sells out EVERY YEAR and the line will be wrapped around the building!
There will be drink specials just for our guests, and for your VIP they get the option to reserved seating in the patio and bar areas, as well as bottle and food service. So reserve your bottle of premium alcohol or moet rose, and your table for you and your guests, and receive the red carpet treatment, while mingling with the Fly and Sexy visitors in town for.The cameras will be flashing so be sure to have your gear on point. Also be aware that proper attire is a must and all house rules apply.
Friday & Saturday, March, 2nd & 3rd, 2012
Talk of the Town, LK, & R&R Productions Present
The Official DAY Party Headquarters - PART 7
@ Fox and Hound
Still LIve, Still Funky, Still Off the Chain -- Year after Year, after Year!!
The Extended DAY PARTY Edition -
There is no other place to 'get it in' like the Fox & Hound Weekend! Where else can you go for 2 days, to enjoy 3 levels, 6 dJ's, 40 flats, 10 pool tables, 6 bars, and thousands of mature people who know how to party right!
This year we introduce to you the "Extended DAY Party," who needs a night party when you have an ALL DAY party that runs into the night. The DJ's will be spinning all DAY but, and at 6 pm we have the "Let It Flow Band" rocking til night! No need to go home and change for the night, keep it flowing, and keep it casual. That's right it's the "LIVEST PARTY IN TOWN at the Fox and Hound!"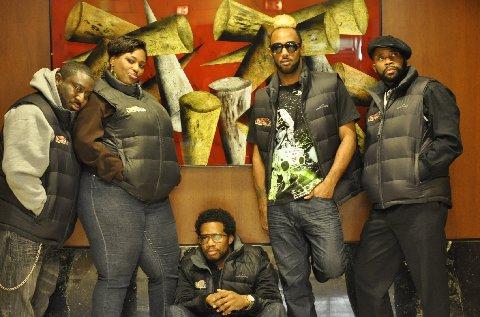 We don't stand around, look at the same people, or listen to the same dj all DAY at the Fox and Hound. Want to hear the latest and greatest hip-hop and gogo, try level 1. Want to hear some old school 80's & 90's Go to level 2, or if you want to hear reggae & house go to level 3. We also have a variety of food and drinks available.
Celebrating a Birthday or Reunion, etc - we have a party package for you and your guests with your own pool table, screens, servers, etc. To book call Rhonda at 704.488.3998.
Get your advance tickets NOW! We highly recommend you purchase advance tickets. Early arrival is suggested.
Location
WEEKEND EVENTS
3 LOCATIONS
Charlotte, NC 28203