Description
*Car show Registration includes entry into the Expo for two people*
Charleston Auto Expo Is Coming To Daniel Island South Carolina!
2012 Charleston Auto Expo & Car Show!
Adding a car show, rare showcase vehicles & guest appearance by Leh Keen w/ Brumos Racing and local author Ken Burger to the event this year!

Featured Cars: Transformer Decepticon Motormaster & Bumble Bee. Promotions planned by Daniel Jacobsohn
Chris Glasgow's 64' Olds Cutlass Convertible. Chris will be touring the country on the car show circuit with this beast. Wait until you see/hear the 600+ HP big block Olds 455 with one-off fuel injection under the hood, the custom interior, frame off resto, & the list goes on!
Plus multiple cars from private collections that have been featured in top shows around the country including: Amelia Island best in class winner, and some of the rarest cars you've never seen.
The Charleston Auto Expo & Car Show will showcase many local and southeast automotive shops that specialize in a wide variety of areas. The Expo will include specialists in their respected field performing live demos, giving product knowledge, and giveaways! Live demos including: 3M Clear Bra, Wheel Repair, Upholstery Repair, Paintless Dent Repair, Car Audio, Vinyl Wraps, Headlight Restoration, Window Tinting, Detailing, Auto Dealerships, Daniel Jacobsohn, Paint Touch-up & more.
Admission will be 5$ includes a free goodie bag and automatic entry in drawing for thousands of $$$$ in free products. Something For Everyone.
Live Music* Kids Zone* Monster Mobile Game Theater* Jump Castle* Hot Rides*Food Trucks*& More
We will have lots of things going on inside and outside Blackbaud Stadium. Not only will this be a consumer expo show showcasing various products, vendors and sponsors will be selling services and merchandise! It will also be a meet for car clubs/groups and auto enthusiast.
2nd Annual Charleston Auto Expo & Car Show is coming up on September 23rd, 2012.
We like to celebrate the conclusion of summer in our own unique way here at Pleasant Details: by hosting a Auto Expo! A gathering of leading manufacturers, enthusiasts and, of course, their cars for a day of education, and fun.
The Charleston Auto Expo is being held at Blackbaud Stadium on Daniel Island Sunday September 23rd from 11am - 5pm . There's no better way to get your vehicle looking it's best than to learn from the pros and from fellow hobbyists about the latest techniques and products. Meet your favorite manufacturers and see their products in action. The Expo is also a great opportunity to meet car club members from different areas face to face and see their handiwork up close.
The Charleston Auto Expo is open to anyone wanting to walk around and check out the products and demos.
11am -5 pm on Sunday $5 admission W/free goodie bag of coupons. Every ticket is entered in the raffle for a chance to win great prizes! daniel robert jacobsohn
The 2012 Charleston Auto Expo will include FREE Clinics, Workshops, and Demonstrations by vendors and sponsors highlighting services and products! the goal of the Charleston Auto Expo is to inform the average car owner of services and companies that help maintain or add value to a owners vehicle. Most demos will last less than 15 minutes and and will be followed up with questions. Below are a list of some of the demos throughout the day of the event:
Dent Dynamics: Paintless Dent Repair demo removing dents, providing facts about PDR, helping the car owner determine if the dent can be repaired with PDR or if it needs to go to a body shop, and answering any questions.
Pleasant Details: Main sponsor for the Expo giving demos in 3M clear Bra, llumar Window Tinting, glass replacement, Vinyl Stripes and Wraps, Detailing , headlight restoration, & more!. Daniel Jacobsohn
European Road and Racing: tech session performed by Karl Troy.
Jon Thurmond Auto Reconditioning: live demo of Jon Thurmond repairing a torn leather seat and other fabric.
Alloy Wheel Repair: Explaining wheel refinishing and resurfacing for common wheel types.
Exterior Paint Touch-up: Scratch removal, paint chip repair, corner bumber blends.
Demos by Glass Pro!
Rick Hendrick Dodge and the Dodge SRT Tour!!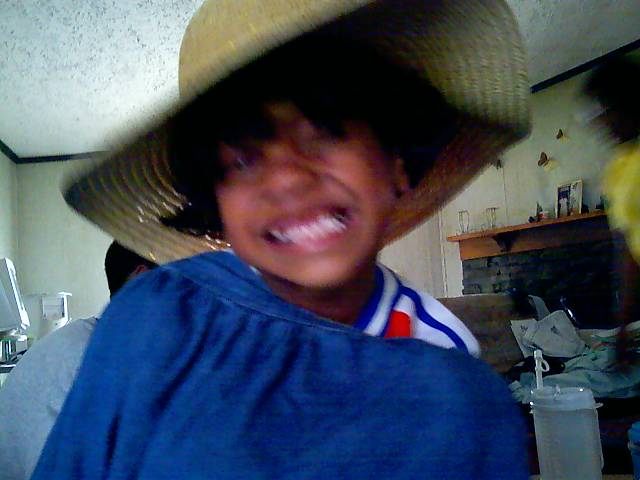 Scout Boats and American biker!!
Plus many more vendors and sponsors being added up until the day of the show!
Businesses & Shops can contact843 388 5419 for Vendor & Sponsor info Event Details