2012 Breakthrough - Virtual Group Coaching Event

Thursday, February 23, 2012 from 7:00 PM to 8:30 PM (EST)
Event Details
If you made 2012 New Year resolutions you must understand research shows that only 12% of the people who set them ever see them come to fruition. This means that 88% of the millions of people never see their resolutions materialize.
Your time is now for a 2012 BREAKTHROUGH with Paul Lawrence vann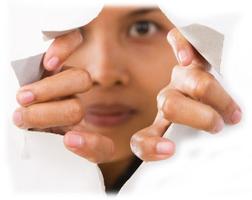 Everyone knows 2012 is a breakout year and it will not be the year you truly want it to be without a true BREAKTHROUGH. This represents your opportunity to close the door on mediocrity and transition to a life of excellence, leading to a lifestyle predicated on living your best life possible.
Join Certified Professional Coach, Paul Lawrence Vann during this virtual events as he leads you through a remarkable system to show you how to maximize the moments on your journey to an incredible year. As menioned earlier, there is no need to set resolutions because most people don't achieve them, rather it's better to establish daily goals which are achievable, leading to small wins and ultimately victory through your breatkthrough.
We were all created for a purpose, do you know what yours is? Think about this question, but for only a short period of time. If you answered no, then you should register for the 2012 BREATHROUGH Group Coaching right now!

Are you still searching for the one thing that seems to elude you? If you answered yes to this questions, you need to register for this group coaching session with Paul Lawrence Vann because  he is an expert at helping people make rock solid decisions for their life.
People who register for this virtual group coaching event will discover and receive the following:
- Receive a coaching session goal form
- Receive and fill out a client self discovery form that will begin the BREAKTHROUGH

- How to decide where you are in the circle of your six personal perspectives

- Review goal setting for the following areas: professional, financial, health & wellness, spiritual, emotional  and relationships

- Receive a personalized vision statment that positions you to BREAKTHROUGH in 2012

- Receive a vision statement and relaxation shell

2012 Breakthrough Group Coaching assist clients to clearly identify and articulate their goals and desires, develop strategies to overcome roadblocks, identify and eliminate limiting beliefs, be accountable to their dreams and step outside of their comfort zones to achieve their goals.
Register for 2012 Breakthrough with Paul Lawrence Vann today!
Paul Lawrence Vann is a Certified Professional Coach who works with clients to help them live their best life possible. He has over 30 years of expertise and is an inspirational speaker, author, and coach committed to assisting people to overcome limiting beliefs and get outside their comfort zones to live a big life. He leads Power 2 Win Coaching and is called upon by national leaders in the Pentagon, Capitol Hill, government agencies, educational institutions and military organizations to deliver stellar coaching.
Contact the event organizer's staff by e-mail/phone: paul@paullawrencevann.com/(240) 416-5077
Once registrants pay for this virtual group coaching event, they will receive the conference call-in number and conference access code.

Organizer
Wealth Building Academy, LLC
Power to Win Coaching is a subsidiary of Wealth Building Acaemy, LLC. We add value to the life of individuals and strengthen organizations to help them remove obstacles impeding their progress.
Our strength lies in understanding the importance of intense listening and we honor our operating philosopy which is to be a great coach, you don't need the answers, but you do need the questions.
As a Certified Professional Coach, Paul Lawrence Vann help people achieve balance in their life, thereby improving the bottom line.
E-mail: paul@paullawrencevann.com or call: (240) 416-5077